Lincoln County Public Health's Susan Trachsel gives an update on COVID-19, covering a 24-hour room hold rule for unincorporated Lincoln County lodging and the possibility of moving to Phase 2.
Trachsel gave a rundown of the numbers showing Lincoln County has a total of 463 COVID-19 cases and 7,607 negative tests. Twenty-three people have been hospitalized and 13 have died.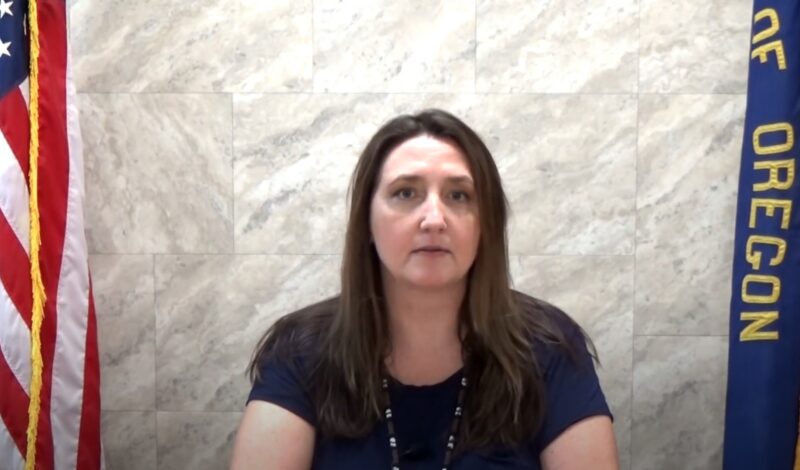 Lincoln County Commissioners extended the 24-hour hold rule on lodging until Sept. 29. This rule applies only to hotels, motels and VRDs outside city limits. Newport has instituted a three hour hold and Yachats is at one hour. Depoe Bay, Toledo and Waldport have no holds. Lincoln City does not have a hold, but will have a special city council meeting Wednesday to look at whether or not to implement a 24-hour hold rule.
Trachsel said Public Health announced on Tuesday the death of two more Hillside Place residents, who tested positive for the novel coronavirus. The senior assisted living community continues to test for the virus weekly. So far, 10 residents and eight staff have tested positive. Four have died.
Trachsel reiterated Governor Kate Brown's guidance on gatherings, reminding the public that indoor social events are capped at 10 and outdoor gatherings are to have no more than 50 people.
"In Lincoln County, Public Health is seeing evidence that these orders are not being followed," Trachsel said.
According to Trachsel, Lincoln County is meeting five out of six metrics, with the last hurdle to enter Phase 2 being the percent of cases not traced to a known source. Lincoln County stands at 31 percent and needs 30.
"This is very good news for Lincoln County," Trachsel said. "And we need to keep our efforts at limiting the spread of COVID-19."