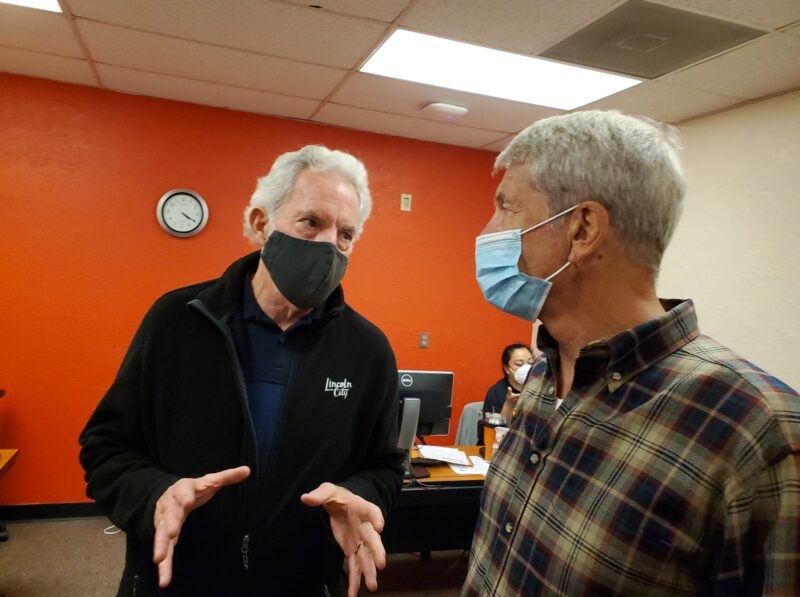 Local government officials are trying to address an information vacuum the public has been pointing out over damage caused by wildfires to homes in Otis.
Information has been hard to come by for residents displaced by the Echo Mountain Complex Wildfire and they have taken to social media and phone calls seeking information.
Lincoln County Board of Commissioners Chair Kaety Jacobson took to YouTube Friday in a bid to calm the public, giving a video update to assure people and give thanks to cities and counties who have assisted those in need during this crisis.
Numerous GoFundMe's and individuals offering support are taking place as the county rallies to help those in need. Lincoln City's former mayor Don Williams has been giving free clothing and bedding to those displaced by the fires. Local Lincoln City businesses The Grill 1646 and Marci's Bar and Bistro have been aiding the community by establishing a food bank and rescuing animals. Many others such as, Jason and Gary from US and Otis Markets have been giving free gas, food and a place to stay to those in limbo.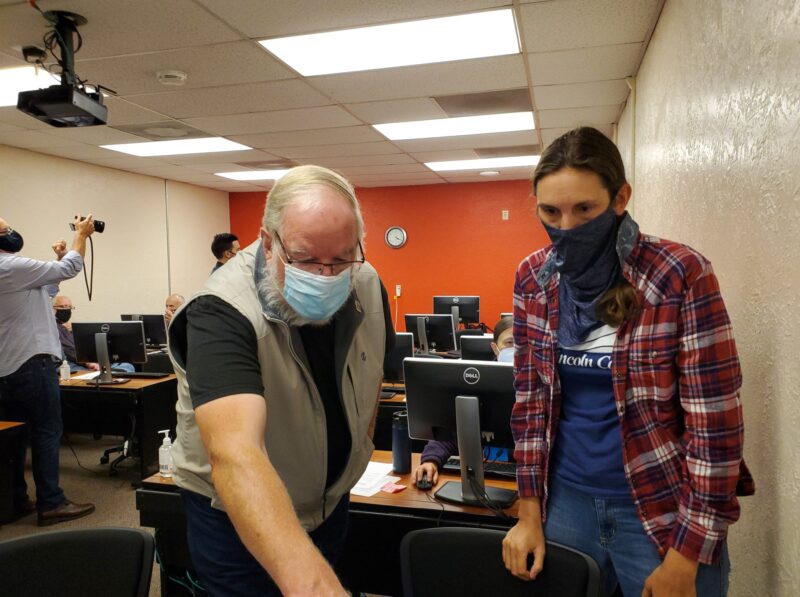 A Facebook good samaritan has been going to addresses posted on the social media site taking pictures of homes and putting people's minds at ease. It is believed the man is a first responder, but has not been confirmed. Even those who have lost their homes have been thankful to the man because knowing, they say, is better than not knowing so they can start the insurance ball rolling.
Lincoln County Commissioner Claire Hall has been very active during the wildfires by interviewing displaced residents, government officials and providing the public and media timely and accurate information.
According to Hall, County Emergency Services has been fielding a high volume of calls about topics ranging from status of the fire, evacuation zones, where those in need can go for help and how people can offer help. The call center, 541-265-0621, will remain active with staff levels being adjusted to meet the call volume. Call center staff will be available to help with questions about federal disaster relief funds, private insurance claims and other topics.
Hall said most people she spoke with at the call center were looking for reassurance. They understood this is a huge crisis, things are changing by the minute, and immediate answers are not always possible. Hall said the callers are glad to know caring and heroic people are working on solutions.
A spokesperson for Lincoln County told Homepage Sunday morning that damage investigators who are to assess the loss of homes — that is estimated to be over 100 structures — have been delayed. The team is from Idaho and has run into trouble getting to the area.
Government officials said they want to get people back to their homes when it is safe and right now, downed power lines, hazardous trees and other hidden dangers are preventing that, but they are working on it.
Oregon Department of Forestry officials have been doing a good job of getting timely news releases out to media and the public but have not allowed media into the area as of Sunday.
Homepage has asked officials for access to the area to document damage and report on firefighter activities and is awaiting the green light to provide much needed information flow to a waiting public.