Random surf stories from 30 years on the Oregon Coast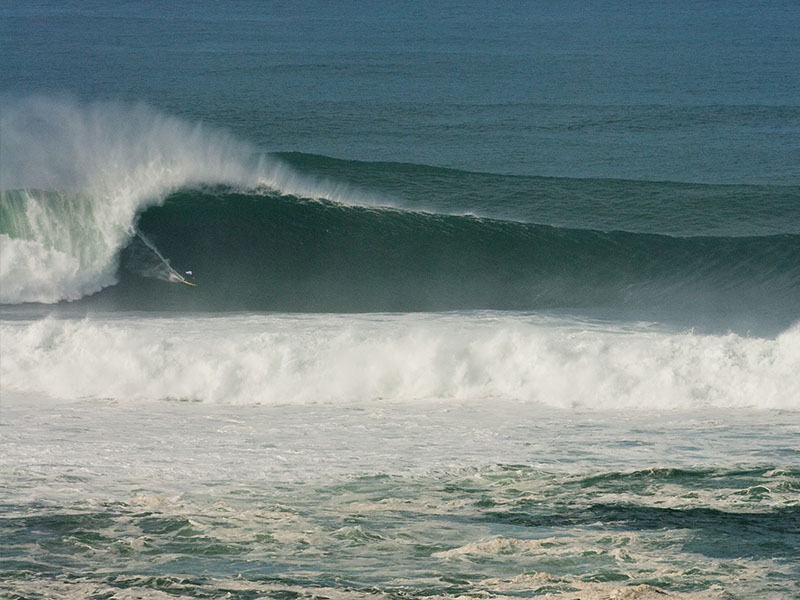 When I moved here over 30 years ago after spending my formative surfing life in the crowded breaks of Northern California, I found Oregon to be a breath of fresh air.
Although it didn't provide the daily surf quality of its southern neighbor, when those infrequent magical days did come, it was as good as anywhere in the world. The crowds were minimal, but so were the quality days, with sometimes weeks on end of howling winds canceling any chance of surfing. The caliber of surfing here was led by the surfers who were raised surfing in Hawaii or California and even the few Moroccans who transplanted here. Even as early as the late 60s, Californians led the way in Oregon.
In the early 90s I was asked to be a head judge for a local contest here in Lincoln City at Nelscott Beach at 32nd. All the local heroes were jabbering all week long about how they were going to dominate the contest and no one else had a chance.
Earlier that week, a gal surfer from Santa Barbara, Heather Gray, was driving through Lincoln City and found out about the contest and asked Tony Gile (one of the local surf shop owners and sponsor of the contest) if she could be in it. He said sorry but there was no women's division. She asked if she could surf in the guys division and he laughingly said, "Sure. Good luck!"
Contest day came and it was actually pretty good — maybe five feet and pretty glassy. All the pre-contest braggadocious locals were in full bloom jabbering about how they were going to dominate. They were laughing and saying, "how could this gal think she had a chance?"
Well guess what? After four heats before the finals, Heather was dominating every one of her heats. The finals started with her and three of the expected winners in her heat. Not only did she out perform all of them, but her wave count was higher than all of them too!
When it was time to get up on the podium, two of the surfers were too embarrassed to get up there with her.
It was pretty quiet in the surf the next couple weeks. Strike one for women's equality!