The fast actions of a heroic U.S. Coast Guard motor lifeboat crew were credited Friday for the rescue of a man who fell into the ocean at Rocky Creek State Park, two miles south of Depoe Bay.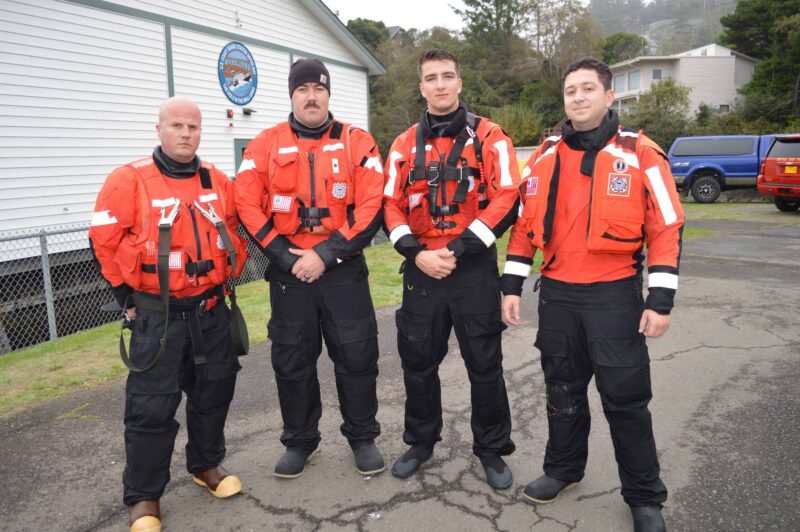 An alert state parks ranger called U.S. Coast Guard Station Depoe Bay at about 11:30 a.m. to report the man had been swept away from the rocks and was struggling for his life. It took a 47-foot rescue vessel just seven minutes from launching to reach the middle-aged male victim, identified only as James, bobbing helplessly in the 60-degree water.
"We were obviously full throttle," remarked the surf station's commander, Chief Ryan Clendenen. "The crew made visual contact, maneuvered the boat in and threw the victim a lifeline. We were able to pull him in."
In a stroke of fortune, Clendenen speculated that the victim was trapped in a kelp bed that kept him from being swept further away or bashed against the rocks by waves. Brought safely aboard for treatment, the man was reported to be "cold and lethargic" but otherwise uninjured. The senior chief said people begin to die from hypothermia after about an hour in waters of 50 to 60 degrees.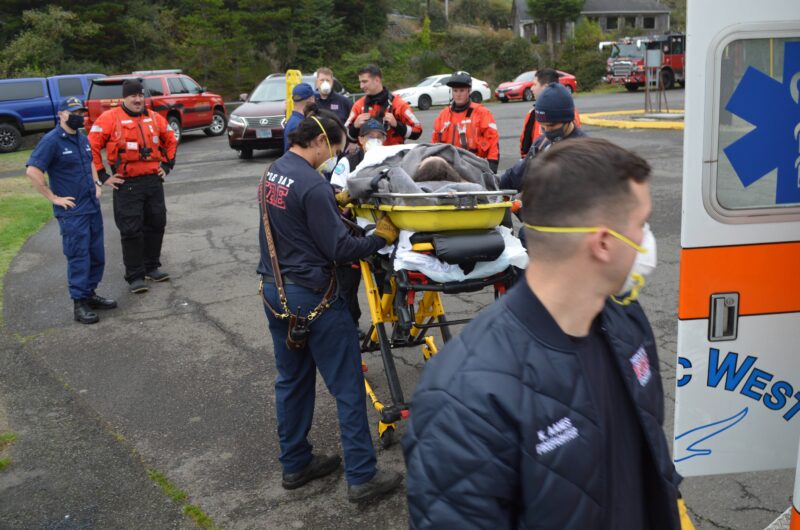 Grins were broad among the four-man U.S. Coast Guard rescue crew as paramedics from Depoe Bay Fire Department and Pacific West Ambulance met them at dockside.
"When you get something like this with a good outcome there's nothing but smiles," said Clendenen. "It's easy to be proud of a crew like this."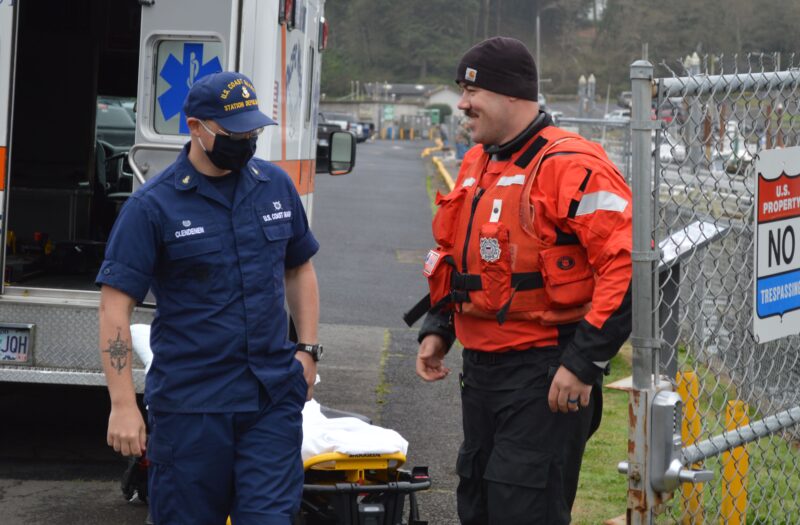 Members of the USCG motor lifeboat crew were BM2 Chris Henry, Chief Kenny Compton, BM3 Benjamin Evans and MK3 Joshua Decampos. Their commander said most of the 30 personnel at the USCG surf station sought duty in Depoe Bay because of the fast pace.
"They joined to save lives, and that's why they came here," asserted Clendenen, who took over the station four months ago. "It's got quite an active caseload, and many of the calls are actual distress."
Rocky Creek State Park has a notorious reputation among first responders, its enticing lava headlands claiming a vacationing couple and a movie producer in the last five years.