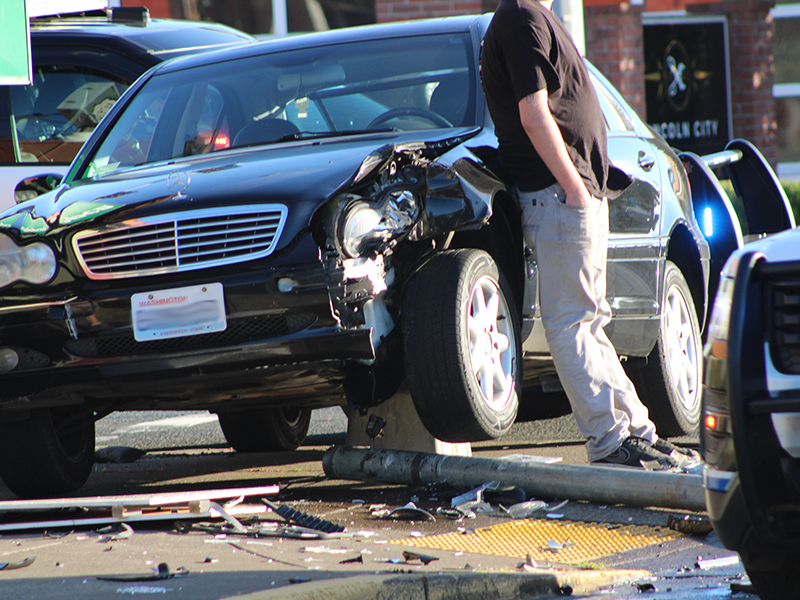 A 21-year-old local man is uninjured after his steering wheel refused to obey his command to turn left onto SE 48th Place from Highway 101, causing him to crash his newly acquired Mercedes into a crosswalk pole outside Shucker's Oyster Bar Friday evening.
The driver, who wishes to remain anonymous, said he started his turn and quickly realized his car was not going to make it. The Mercedes crashed into a crosswalk pole, high centering it on a concrete block.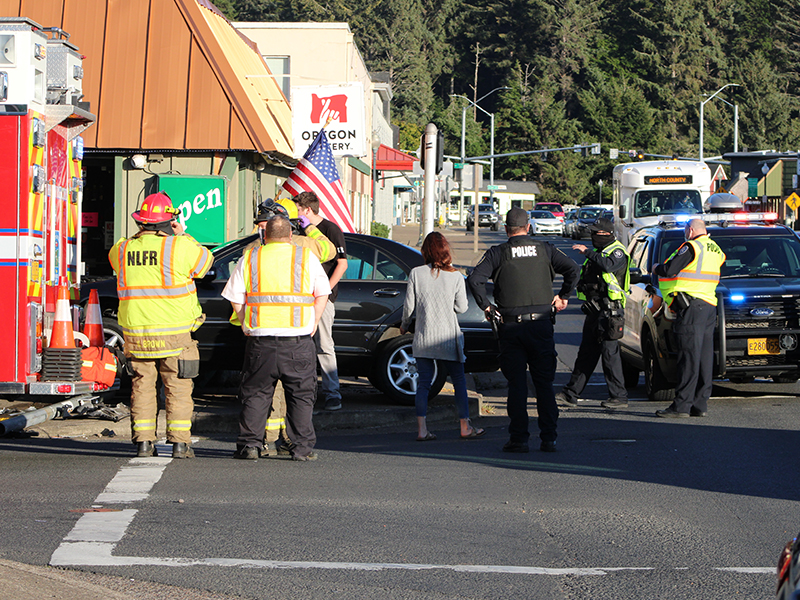 Lincoln City Police arrived shortly after 6:30 p.m. and shut down one lane of Highway 101 northbound. North Lincoln Fire and Rescue brought their Heavy Rescue vehicle, and after making sure the driver was okay, cleaned up crash debris and secured the scene.
"I just got the car," said the driver. "I paid $2,000 for it and as soon as I drove off, the check engine light came on. I have a piece of paper from the mechanic that says the steering rack is leaking and needs to be replaced."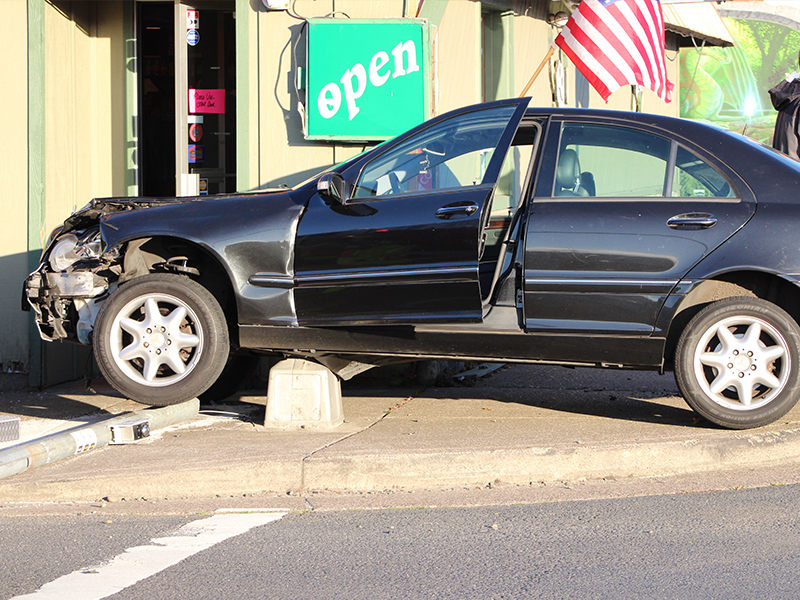 According to a local mechanic, fixing a steering rack leak is impossible and the whole unit needs to be replaced, which is costly.
A patron of Shucker's Oyster Bar said he was eating dinner when he heard the "boom!"
"We all came outside to see what the commotion was," he said. "We were like, 'how did he get like that?'"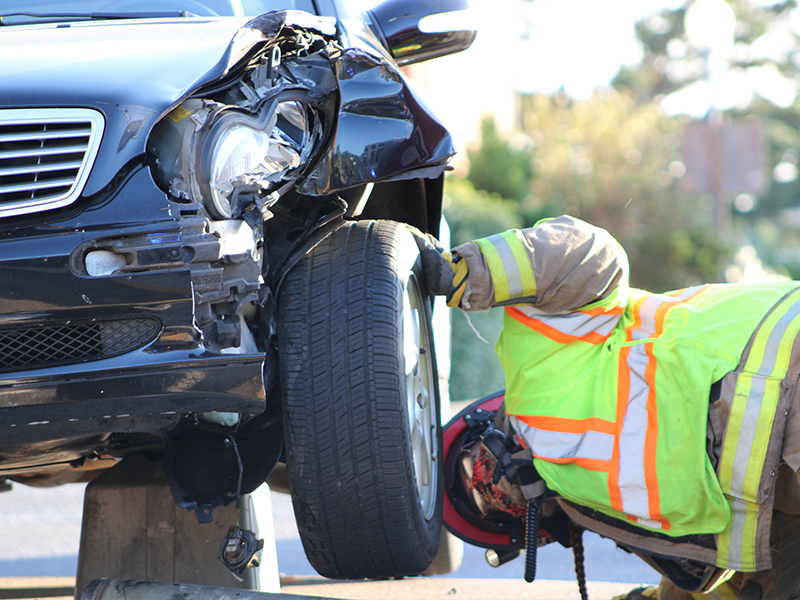 Car Care Tow Pro got the call to remove the vehicle while a crowd of onlookers openly wondered how the tow truck driver was going to get the car onto his truck. The tow truck driver expertly performed the act.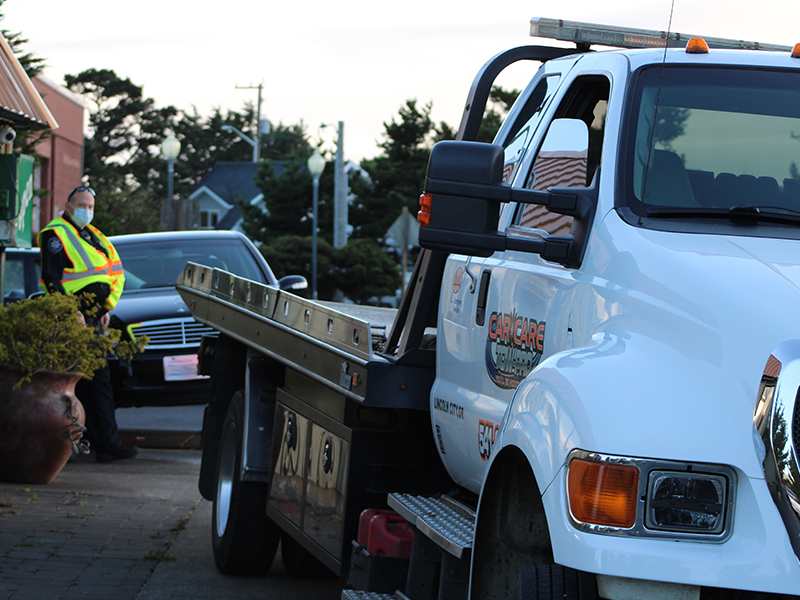 The car will to be towed to the driver's girlfriend's house, where the local man plans to strip it for parts and make some of his money back.
"I've been having a bad run lately," the driver said. "My grandpa just died, lost my job because of COVID and now this."
Concerned citizens reminded the young man he was not hurt, he didn't hurt anybody else and he can always get another car.
He agreed.