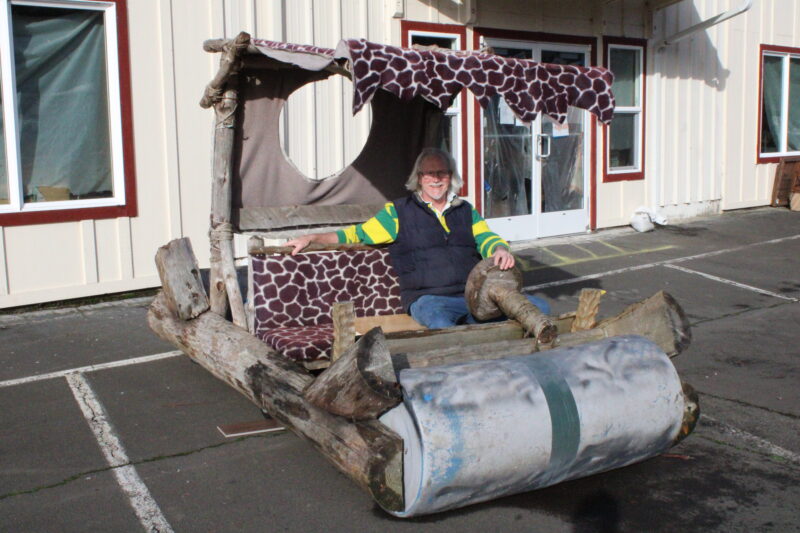 Lincoln City residents have noticed a vehicle reportedly from the Stone Age sitting at former mayor Don Williams' thrift store in Taft.
According to Williams, he purchased the car from a man in Yachats, who had it sitting in his yard for a couple years. The foot-powered car was delivered via flatbed Friday for free to William's Redemption Thrift in south Lincoln City.
Williams said he plans for people to take pictures and have fun with the car, which resembles the family vehicle from the 30-year animated sitcom, The Flintstones. Williams said he will "fix up" the vehicle over the course of a week to make sure people are safe.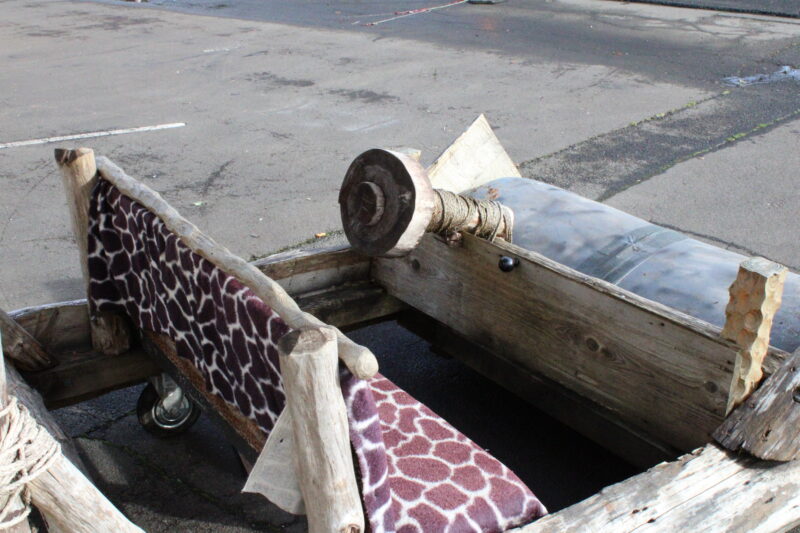 Lincoln City Homepage Community Facebook group member Tony Valente first discovered the vehicle and created a post alerting the community Saturday of the find.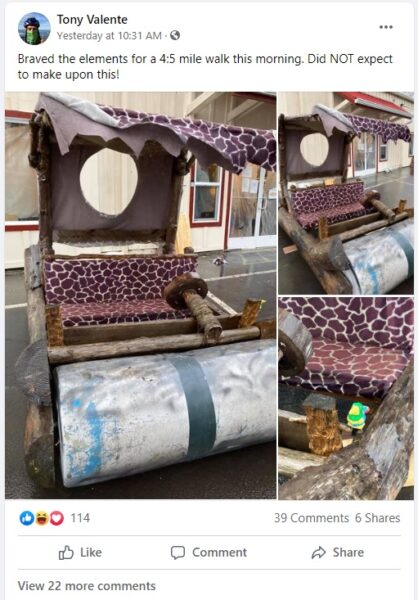 "I saw it on Facebook, the price was right and I checked to see if it was actually for sale or if it was just a joke," Williams said.
Williams said the previous owner of the vehicle told him he got it from Chinook Winds Casino, who used it to promote a new Flintstones slot machine.
"I plan on entering it in the Indianrockolis 500," Williams said jokingly. "It's back in Lincoln City where it belongs."