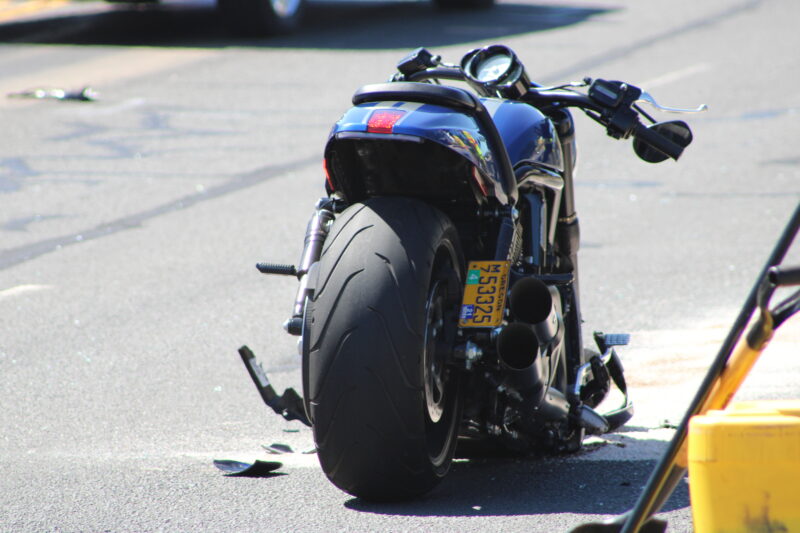 A Harley-Davidson motorcycle rider struck a Cadillac sedan near NW 21st Street and Highway 101 around noon Sunday, causing a backup on Highway 101.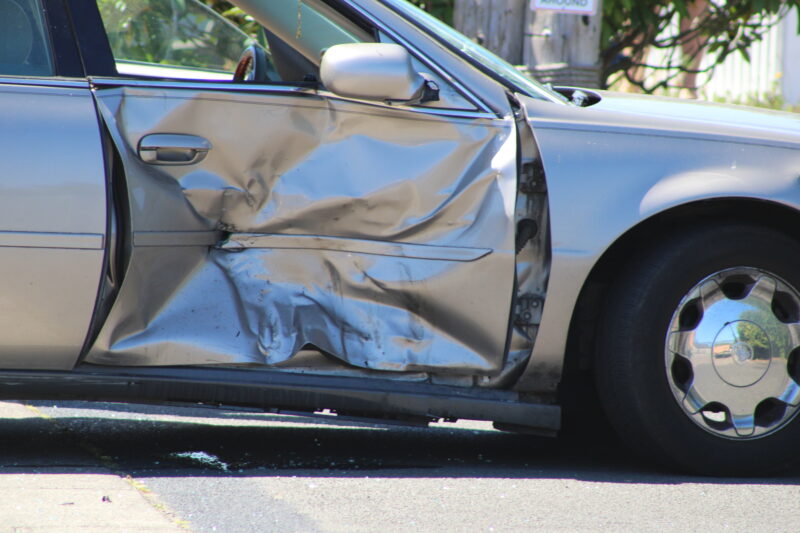 A woman was the sole occupant of the Cadillac and she was uninjured. Family members of the female said they had been vacationing in Lincoln City and had a good time until they went to leave and the accident happened.
Family members of the woman also said the motorcycle driver was trying to speed around a car and that's what caused the accident. Conflicting reports say the motorcycle was cut off by the Cadillac. This article will be updated with new information as it becomes available.
The male driver of the motorcycle was seen on his smartphone as he was being transported by Pacific West Ambulance to Samaritan North Lincoln Hospital (SNLH), appearing to be in good condition.
A Lincoln City Police Officer on the scene said he was having trouble locating witnesses and was on his way to SNLH to interview the motorcycle rider. Motorists are reminded to stop and speak with police if you witness an accident.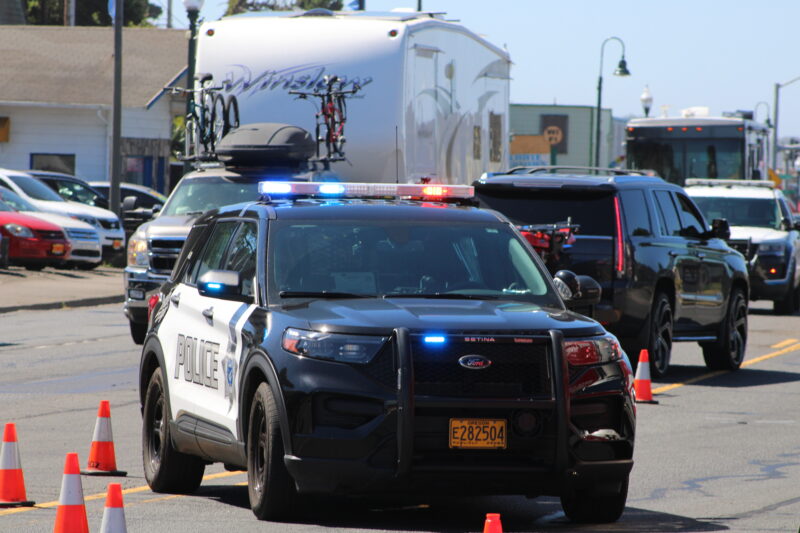 North Lincoln Fire and Rescue arrived to assist and both vehicles were being towed at 12:30 p.m. Traffic was down to one lane southbound on Highway 101.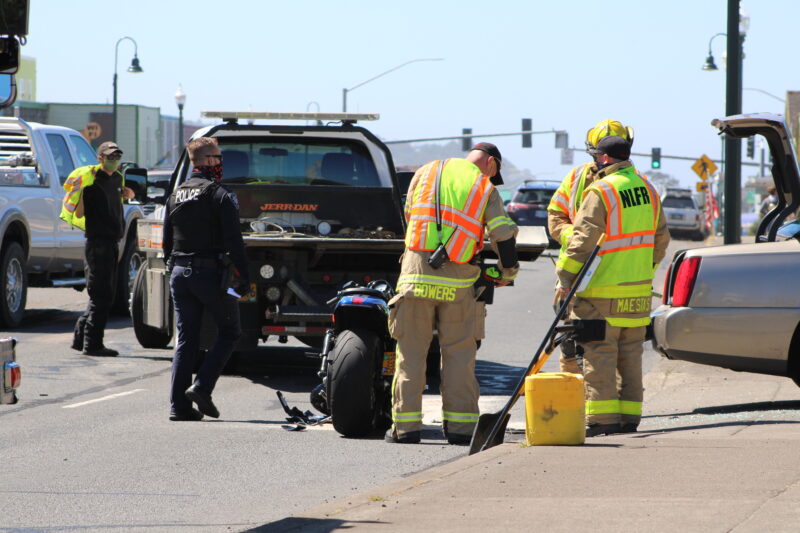 Members of the Cadillac driver's family said the vehicle wouldn't start and was probably totalled.
This article will be updated.