Wildfires left a pall of smoke and destruction in Otis Tuesday as scores of people were ordered to leave rural homes in the dark of night.
Flames lit up the horizon as the fire gained strength from 60 mph gusts, five miles north of the popular tourist town of Lincoln City.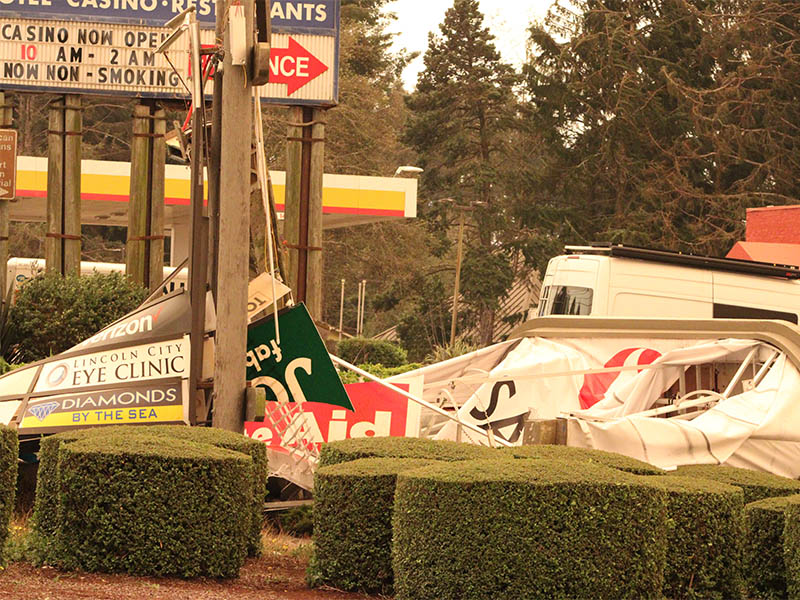 Fire crews from Depoe Bay arrived in Otis as crucial reinforcements for besieged North Lincoln firefighters Tuesday.
According to Oregon Department of Forestry (ODF) officials, the Echo Mountain fire is complex, and crews from ODF, Toledo, Newport, Depoe Bay and Lincoln City are combating the nearly hundred acre blaze. Firefighters are doing their job as it is safe to do so. The fire is not contained at this time.
ODF reported they had lost their station on Salmon River Highway 18.
One firefighter has been injured according to a Lincoln County emergency declaration.
Otis residents interviewed said multiple homes were destroyed but were thankful nobody has been hurt and were fortunate to get out in time with their families and pets. Displaced residents can seek shelter at Chinook Winds Casino Resort, Faith Baptist Church and the Lincoln City Community Center. Some were staying in motels as they await news of their homes and the status of the fire.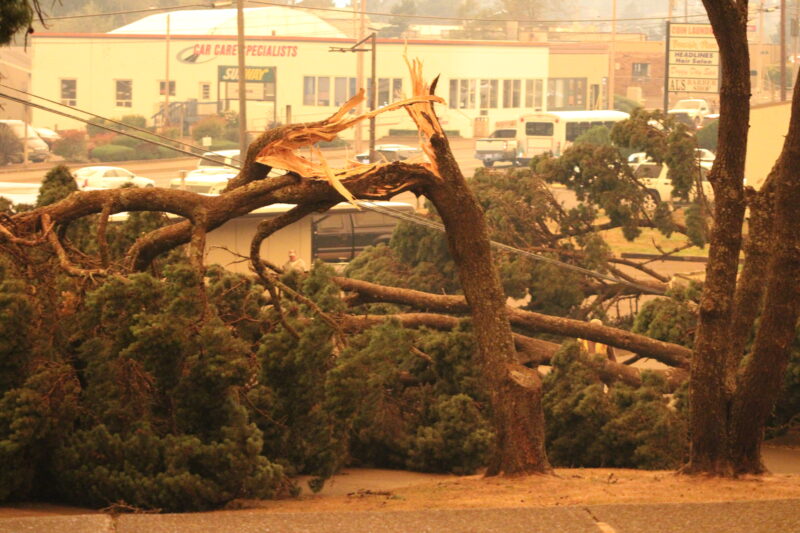 At this point it is unclear whether or not power in the area has been turned off intentionally to avoid further fire danger. As of 11:45 p.m. Tuesday, Lincoln City is still without power except for a handful of places with generators.
ODF officials said it was very unusual to see this many fires happen all at once, although the conditions are ripe for them, and the winds have made efforts to quell the fire difficult.
A briefing for fire fighters will be held early Wednesday morning and more information will be available.
EDITORS NOTE: This article was written with no power and on a cellular connection. A full version with photos/video and more details will be available soon.