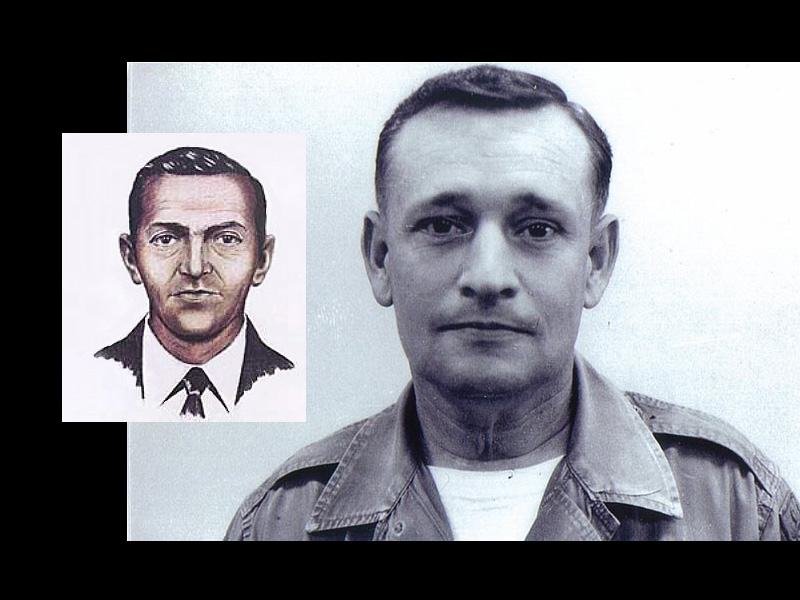 He was the soldier who became a skyjacker, the skyjacker who became a priest, and the priest who lived and died in Depoe Bay. He was D.B. Cooper, the most famous fugitive on earth, and he was my friend.
Just another fantastic Beasley yarn, you say? Not according to Galen Cook, a Spokane, Wash. lawyer who is the nation's leading authority on D.B. Cooper, the famous air pirate who skyjacked a Northwest Orient Boeing 727 from Seattle to Portland on the night of Nov. 24, 1971, and parachuted into the black night with $200,000 in ransom money. I followed the breathless newspaper stories from Ft. Benning, Georgia, where we all agreed in the grungy Ranger Bar under a white-linen officers club it had to be an Army paratrooper that pulled off the outrageous stunt.
The newspaper stories had disappeared like D.B. Cooper 40 years later as I was working late at my newspaper office in Depoe Bay when the push-button phone rang. Galen Cook, who I'd never heard of, called me out of the blue and revealed why he was convinced that the late Depoe Bay mystery man, Wolfgang Gossett, was the infamous skyjacker D.B. Cooper.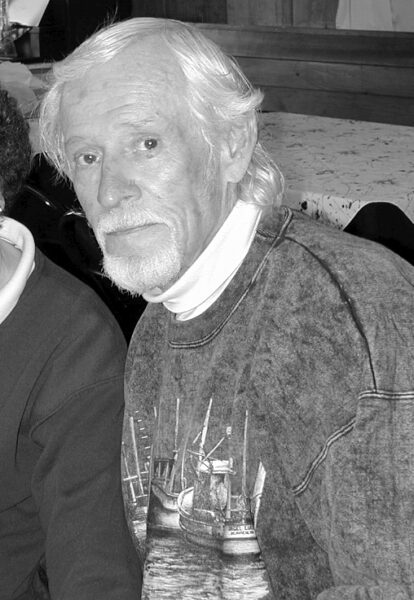 Galen Cook has been on the trail of D.B. Cooper since the 1980s and had interviewed hundreds of people close to the case, including eyewitnesses on the ill-fated flight, crewmembers, FBI agents, other suspects and parachuting experts — including my old jumping buddy, Portland-area DZ operator Ralph Hatley. The trail seemed to go cold at every turn until a break in the case in late 2007, thanks to the national radio show Coast-to-Coast AM, the popular late-night program for 2.5 million insomniacs. Host Ian Punnett was interviewing Cook when a caller — Gossett's son, Greg, a corrections officer and one of five children — said he believed his father was D.B. Cooper.
Family members have helped the police solve thousands of important crimes such as the Unabomber case, so Cook took the tip seriously and began a six-month investigation that brought him on at least four occasions to Depoe Bay where he interviewed people who knew "Wolf" Gossett intimately. Among the people he spoke with were Depoe Bay resident C.J. Winter, Gossett's caretaker in the last years of his life, a Newport attorney, Jim Bjornsen, who claimed to have known Gossett's dark secret and, of course, me. I considered Gossett, a fellow veteran, a rare find among drinking buddies and wrote his obituary on the day he died, Sept. 1, 2003.
Dozens of other people who knew Gossett including family members and ex-wives, people with whom he served in the military, co-workers in the court system and law enforcement officials who knew him as a private investigator, cooperated and in many cases revealed their belief that Gossett carried an ominous secret that had something to do with the D.B. Cooper case. He often dropped hints about the skyjacking that some people took as merely a fascination for the topic.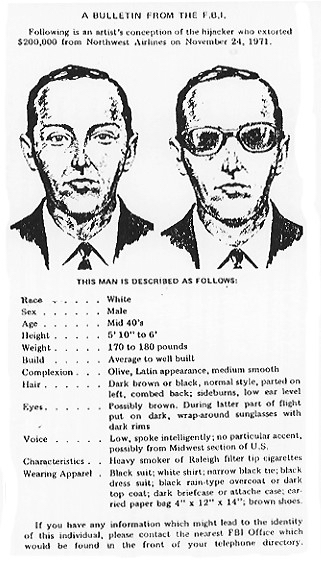 "He told his last wife, Elaine Hetschel, that he would write D.B. Cooper's epitaph," Cook recalled. "There were others that said he always talked about D.B. Cooper. There was all this third-person narrative, but he never told the people closest to him, 'I did the job.'"
But Gossett did confess to at least two people, according to Cook. One is a retired Salt Lake City judge who was Gossett's boss and close friend when he worked in the Salt Lake City public defender's office.
"Wolfgang and I were on very good terms," the judge recalled in his interview with Galen Cook. "In 1977 he walked into my office and closed the door and said he thought he might be in some trouble, that he was involved in a hijacking in Portland and Seattle a few years ago and that he might have left prints behind. He said he was D.B. Cooper. I told him to keep his mouth shut and don't do anything stupid, and not to bring it up again."
The other person who claims to have known Gossett's secret was a retired Newport attorney who befriended Gossett and once took him on a mysterious trip to a Vancouver, B.C. bank where some of the ransom money may have been stashed in a lock box.
"A lot of credible people in his past told me that Gossett could have been D.B. Cooper," Cook said. "They believe he could have gotten away with it. He had the training, the motive and the opportunity, and the more I got into this case, the more he started to become the most viable suspect ever. The circumstantial evidence is really strong. I feel we've got the right guy."
Cook spent time at the C.J. Winter home in Depoe Bay where he went through the belongings of Gossett and collected a bandana with a set of Airborne wings that Wolfgang wore at all times. The bandana contained hair strands that could have provided conclusive DNA proof that Gossett was the hijacker. The only thing standing in the way was cooperation from the FBI, which claimed to have a DNA sample from the clip-on tie that D.B. Cooper left aboard the airplane, as well as a partial print from a cocktail glass. The much-vaunted federal agency remained silent on the issue until July, 2016, when it announced it was ending the investigation without a case.
Gossett's personal history is eye-popping and could be ripped from the pages of a spy novel. Galen Cook's research, documented by official records, revealed that he was born William Pratt Gossett in San Diego in 1930, the son of a Navy commander later stationed at Pearl Harbor. At the age of 11, 'Bill' Gossett witnessed Japanese bombers attacking the base. In 1946 at age 16, Gossett joined the Army Air Force, then switched branches in 1954 to become a U.S. Marine. After 10 years in the Corps, he transferred to the U.S. Army, serving one tour in Korea and two tours in Vietnam, where he earned a Purple Heart for wounds and several awards for valor. Throughout his military career, he attended dozens of elite Armed Services schools where he learned military law, fluent French — he did a tour at the U.S. embassy in France — and became a skilled survivalist and combat parachutist with hundreds of high-altitude and night jumps. He finished his career as an ROTC instructor and retired from the Army at Ft. Lewis, Wash., in 1973, less than two years after the notorious skyjacking.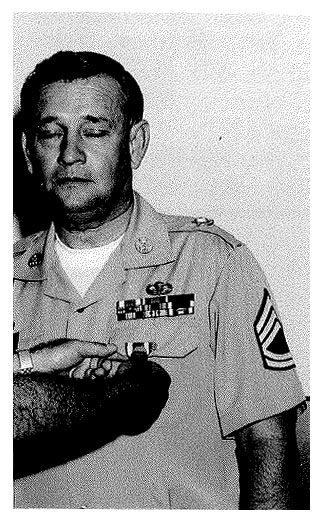 Gossett returned to Utah, where he had inaugurated the ROTC program at Weber State College, and became a private detective specializing in money fraud, cults and missing persons. His biggest moment came when he assisted the FBI in rescuing a woman from the Bhagwan Rajneesh's compound in Antelope, Ore. Among the documents Galen Cook found among Gossett's personal belongings at the Depoe Bay home was a letter of commendation from the FBI.
Gossett also worked for the public defender's office in Salt Lake City, where he was well-known and respected by police and court officials including the police chief of Ogden, Utah, who said Gossett "could eat bullets and call it a meal."
In another amazing twist to Gossett's life, he officially changed his name to "Wolfgang" and became a priest in the Old Catholic Church, SLC Diocese, in 1988 — a move that answered, according to family members, a spiritual calling that he'd always heard. Finally, in 1994, Gossett moved to Newport where he worked for the late attorney Dan Poling. As I recall, 'Wolf' did some paralegal work for the Siletz Tribe.
Gossett, before retiring to Depoe Bay where he became known as a man about town who had many friends, often won at the gaming machines at Gracie's Sea Hag and spoke-out at City Council meetings on a variety of issues.
What many people didn't know is that Gossett had a dark side, including four failed marriages, five children and money troubles from gambling. Cook's research places Gossett in Ogden, Utah, around the time of the skyjacking. He was an ROTC instructor making $15,000 per year, and newly separated from his wife. Galen Cook said that Gossett chose the date for the heist because he had a week off from his Army duties.
"Opportunity, and a brilliant plan, was the key to the whole D.B. Cooper thing," Cook said. "He didn't have to be at work or at home. He had the level of skills and ability to plan the entire thing with military precision, and to not only parachute from the plane but to survive."
According to Cook, Gossett took a flight from Ogden to San Francisco where he donned his Dan Cooper disguise. The name 'Dan' was Gossett's inside joke. He had a brother, now deceased, named Danny. Growing up, he would always blame Danny whenever he got into trouble by declaring, "Danny did it!" The name Cooper appears to be randomly picked. Portland police mistakenly came up with the initials "D.B." during their investigation, and the name stuck.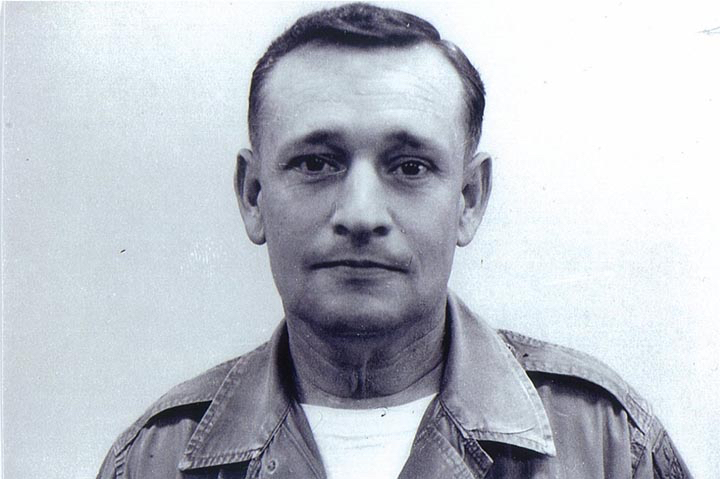 "My research indicates that the reason he avoided detection on the night of the jump and the following days was because searchers were looking in the wrong state," Cook said. "D.B. Cooper cleared the Columbia River and landed in Oregon, where he made his way back to the airport and returned to Utah. It took him three days, in and out."
Galen Cook has tied-up many of the loose threads of the case, such as the mystery over some of the ransom money that was discovered on a Columbia River bar in 1980. He also knows how D.B. Cooper selected the one parachute among the three brought to the aircraft that actually worked. But those details, and others, will have to simmer until the publication of his book. Cook left for Alaska, where he said he would sequester himself at his father's home for three months to write the last chapter on the D.B. Cooper caper.
"It's an incredible story," he asserted. "The air pirate who became a priest and marries and buries people when he's not out helping the FBI solve criminal cases. And in later life he becomes civic-minded by attending City Council meetings in Depoe Bay and becomes a late-life jogger who runs around town wearing his military parachute badge on his headband to remind himself of who he really is. This story is going to be a blockbuster."
I never heard from Galen Cook again. But as the 49th anniversary of this record skydive looms, my memories of Wolfgang Gossett still resonate with obvious clues. Maybe I missed them because of the second martini, or maybe I knew it all the time: D.B. Cooper was a friend of mine.