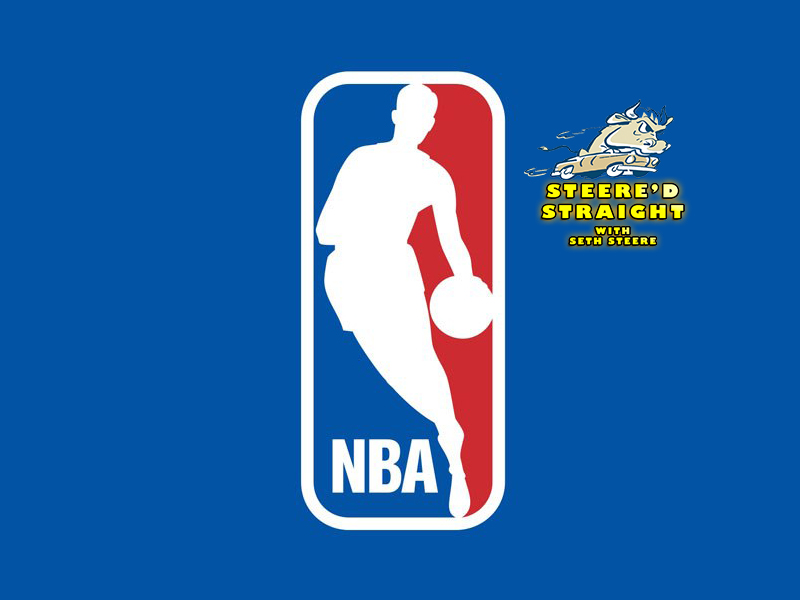 The NBA recently released its annual general managers' survey on a number of topics. While they might have the inside scoop, the GMs erred in the voting and their predictions in some instances.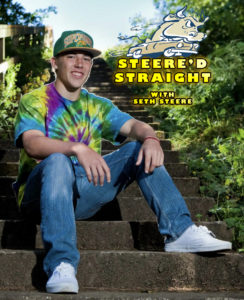 When asked who they would choose to start their franchise, they managed to leave out Rookie of the Year Ben Simmons. Simmons has the best chance to be the next big thing in the NBA. Not only is he a star on the offensive side, but on defense. He was third among all guards in defensive rating, according to Fox Sports.
Another situation where the GMs overlooked a player was in voting on who had the best chance to be MVP. They left out Kristaps Porzingis of the New York Knicks. Porzingis missed most of last year with an injury. Before going down, he was a force to be reckoned with on both sides of the ball, especially offense. Kristaps is 7-foot-3 and can rain from deep. Look for him to be in the MVP conversation this season.
Lastly, the GMs made their most blatant mistake when they voted on the point guard position and left out Portland's Damian Lillard. Lillard, who earned first-team All-NBA honors last season, did not make the list, while James Harden, shooting guard for the Rockets, did.
While the GMs made some mistakes in their assessments in my view, we also have many agreements. Here are my rankings of several of the categories examined by the GMs:
Predictions:
East:
Boston Celtics
Philadelphia 76ers
Toronto Raptors
Milwaukie Bucks
Indiana Pacers
Washington Wizards
New York Knicks
Orlando Magic
West:
Houston Rockets
Golden State Warriors
Utah Jazz
Los Angeles Lakers
Oklahoma City Thunder
San Antonio Spurs
Portland Trail Blazers
Denver Nuggets
Players:
Most Likely to Win MVP
LeBron James (Lakers)
Anthony Davis (Pelicans)
Giannis Antetokounmpo (Bucks)
Kristaps Porzingis (Knicks)
Most Likely to Win Rookie of the Year
Marvin Bagley III (Kings)
DeAndre Ayton (Suns)
Kevin Knox (Knicks)
Jaren Jackson (Grizzlies)
If You Could Pick One Player, Who?
Anthony Davis (Pelicans)
Giannis Antetokounmpo (Bucks)
Stephen Curry (Warriors)
Ben Simmons (76ers)
Best Defensive Player
Rudy Gobert (Jazz)
Draymond Green (Warriors)
Kawhi Leonard (Raptors)
Anthony Davis (Pelicans)
Most Likely to Have a Breakout Year
Brandon Ingram (Lakers)
Gary Harris (Nuggets)
Kristaps Porzingis (Knicks)
Josh Richardson (Heat)
Best Point Guard
Stephen Curry (Warriors)
Chris Paul (Rockets)
Damian Lillard (Blazers)
Russell Westbrook (Thunder)
Best Shooting Guard
James Harden (Rockets)
Klay Thompson (Warriors)
Paul George (Thunder)
Demar Derozan (Spurs)
Best Small Forward
LeBron James (Lakers)
Kevin Durant (Warriors)
Giannis Antetokounmpo (Bucks)
Kawhi Leonard (Raptors)
Best Power Forward
Anthony Davis (Pelicans)
Kristaps Porzingis (Knicks)
Draymond Green (Warriors)
Blake Griffin (Pistons)
Best Center
Joel Embiid (76ers)
Karl-Anthony Towns (Timberwolves)
Rudy Gobert (Jazz)
Demarcus Cousins (Warriors)
Offseason Moves:
Which Player Move Makes the Biggest Impact
LeBron James (Lakers)
Demar Derozan (Spurs)
DeAndre Jordan (Mavericks)
Trevor Ariza (Suns)
Which Team Will be Most Improved
Los Angeles Lakers
Phoenix Suns
Memphis Grizzlies
New York Knicks
Coaches:
Best Head Coach
Gregg Popovich (Spurs)
Brad Stevens (Celtics)
Steve Kerr (Warriors)
Quin Snyder (Jazz)
Miscellaneous:
Best Pure Shooter
Stephen Curry (Warriors)
Klay Thompson (Warriors)
Kyle Korver (Cavaliers)
Kevin Durant (Warriors)
Best Passer
Chris Paul (Rockets)
LeBron James (Lakers)
Ben Simmons (76ers)
Rajon Rondo (Lakers)
Bench Player who makes the Biggest Impact
Lou Williams (Clippers)
Andre Igoudala (Warriors)
Eric Gordon (Rockets)
Will Barton (Nuggets)
Player Taking the Game Winning Shot
Stephen Curry (Warriors)
Kevin Durant (Warriors)
Damian Lillard (Blazers)
Kyrie Irving (Celtics)