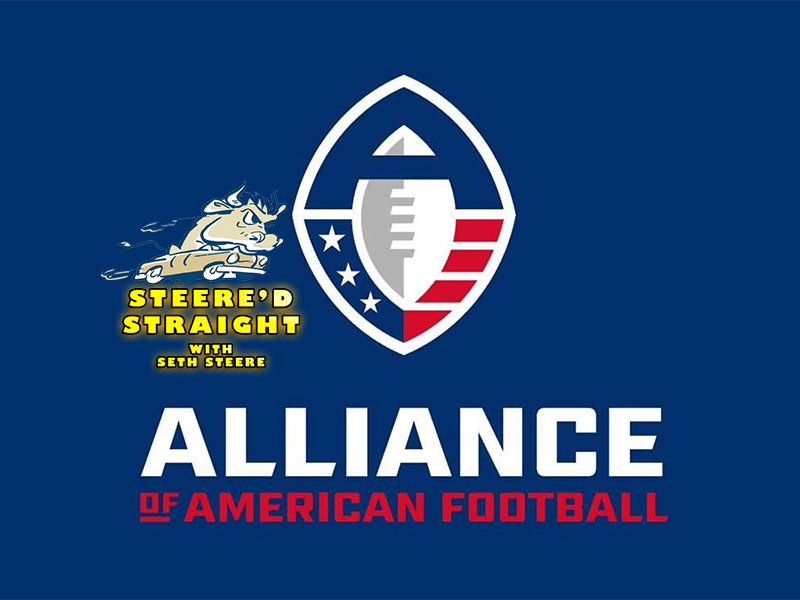 For most fans, the playing of the Super Bowl two weeks ago meant the end of football until the NFL Draft or even next season. This year, we are lucky enough to be blessed with another professional football league designed to serve as a developmental platform for the NFL.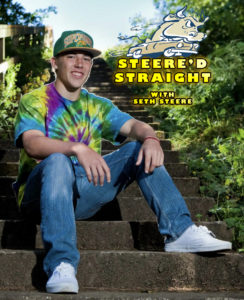 Despite not having all the talent the NFL does, 85 percent of the players in the Alliance of American Football (AAF) league have been on an NFL team in some capacity. This should give us a game with more talent than college football and less than the NFL.
Despite only getting one weekend to evaluate the teams, here's a list of players to watch from each squad:
Arizona Hotshots Coach Rick Neuheisel:

Rashan Ross, WR: Ross was targeted seven times, hauling in five of those targets for over 100 yards, making him one of two players to do so. Ross was able to show off his speed, beating defenders down field on multiple occasions. Not only did he not have a problem blazing past defenders, he was able to show off his ability to make contested catches, which is big if he wants to make it at the next level.
John Wolford, QB: Wolford came out in Week 1 and was the only quarterback that looked as though he might have a shot in the NFL. Wolford threw for four touchdowns and 275 yards with a completion percentage of 62.1 percent. He showed his ability to throw the deep ball on several occasions, building a connection with Ross.

Atlanta Legends

, Coach

Kevin Coyle:

John King IV, OT: The Legends didn't have many high points in their 40-6 loss to the Apollos, but one was King. King only allowed one pressure when it seemed as though the rest of the line didn't get the memo.
Justin Thomas, WR: There weren't many opportunities for Thomas to get the ball, but he made the most of it when he did. The speedy slot receiver broke off the biggest run for the Legends on a 12-yard receiver end-around.

Birmingham Iron, Coach Tim Lewis:

Quinton Patton, WR: Patton led the league with the most receiving yards with 107 on four receptions. Patton is another one of those speedy guys the NFL is starting to gravitate to. If Patton wants to get back to the NFL, he's going to need to make sure to catch more of the balls that come his way, as he had two drops.
Jonathan Massaquoi, LB: Birmingham was the only team to pitch a shutout and Massaquoi was certainly a part of that. Massaquoi came away from the game with a box score filled with everything, but zeros. He had five solo tackles, two sacks and a forced fumble, all team highs.

Memphis Express, Coach Mike Singletary:

DeMarquis Gates, LB: One of the more productive players on the defensive end, Gates was able to "Express" his talents. He came away with 10 solo tackles, tied for the league high. Gates seemed to be all over the field, accumulating one tackle for loss, as well as two forced fumbles for the Express.
Christian Hackenberg, QB: Hackenberg didn't have the best day behind the center, but is the only quarterback in the league with some real NFL experience. He might not have been the biggest stat-stuffer in Week 1, or even the most successful at his position, but all eyes are on him to see if he can return to the NFL.

Orlando Apollos, Coach Steve Spurrier:

Keith Reaser, CB: Perhaps the best performance by a defensive back over the weekend, Reaser was an animal. He only allowed two balls to be caught that came his way for a combined total of 14 yards. Reaser made up for those receptions by getting two pass deflections.
Terence Garvin, LB: Garvin almost seemed like a defensive back, coming away with two interceptions and was able to take one to the house for a pick-6. One of Garvin's strong points is his ability to drop back in coverage, which isn't looked over if he wants to make it to the next level, they need LBs who can drop and cover.

Salt Lake City Stallions, Coach Dennis Erickson:

Mike Purcell, DT: Purcell was able to do everything for his team, at least as much as an interior lineman can do. He came away with four pressures on the quarterback, as well as batting down a pass. Not the most explosive pass rusher you will find, but he can stand his ground in the run game, clogging up the interior.
Anthony Denham, TE: Denham is the only tight end to make the list, and for good reason. He led the team in receptions with five for 59 yards. Denham wasn't able to haul in a touchdown during his game, but saw seven targets. If he can keep showcasing his ability to get open, we should see a repeat of this last weekend over the season.

San Antonio Commanders, Coach Mike Riley:

Shaan Washington, Edge: Washington came away from his game with a team-high two sacks. On one of the sacks, Washington was able to get his highlight put up all over social media, separating the opposing QB from his helmet with no flag thrown. Not only did Becovici's helmet go flying, but so did the ball, giving Washington a forced fumble to go with his sack. He was able to cap off his two sacks with four pressures.
Orion Stewart, S: It's hard to put Stewart's coverage ability into perspective, seeing only a small sample of balls thrown his way. He was able to capitalize on the small sample size, though, and picked the ball off for an interception, as well as coming away with a pass deflection. Stewart also found success stopping the run with five tackles.

San Diego Fleet, Coach Mike Martz:

Damonte Moore, Edge: Moore was easily to most dominant edge rusher, putting pressure on the quarterback nine times. He was able to sack the quarterback 1.5 times over those nine pressures. Not only was he able to get to the quarterback, but he also was tied for the lead in solo tackles on his team with five.
Ryan Moeller, S: Another defensive back, who was able to seemingly be everywhere he needed to be over the weekend. Moeller came away with five solo tackles tying the team lead with Moore. He was able to show his effectiveness in the passing game as well, coming away with two pass deflections as well as an interception.