EDITOR'S NOTE: Jeffrey Syrop, Director of North Lincoln County Historical Museum, will be providing glimpses into Lincoln City's past periodically on lincolncityhomepage.com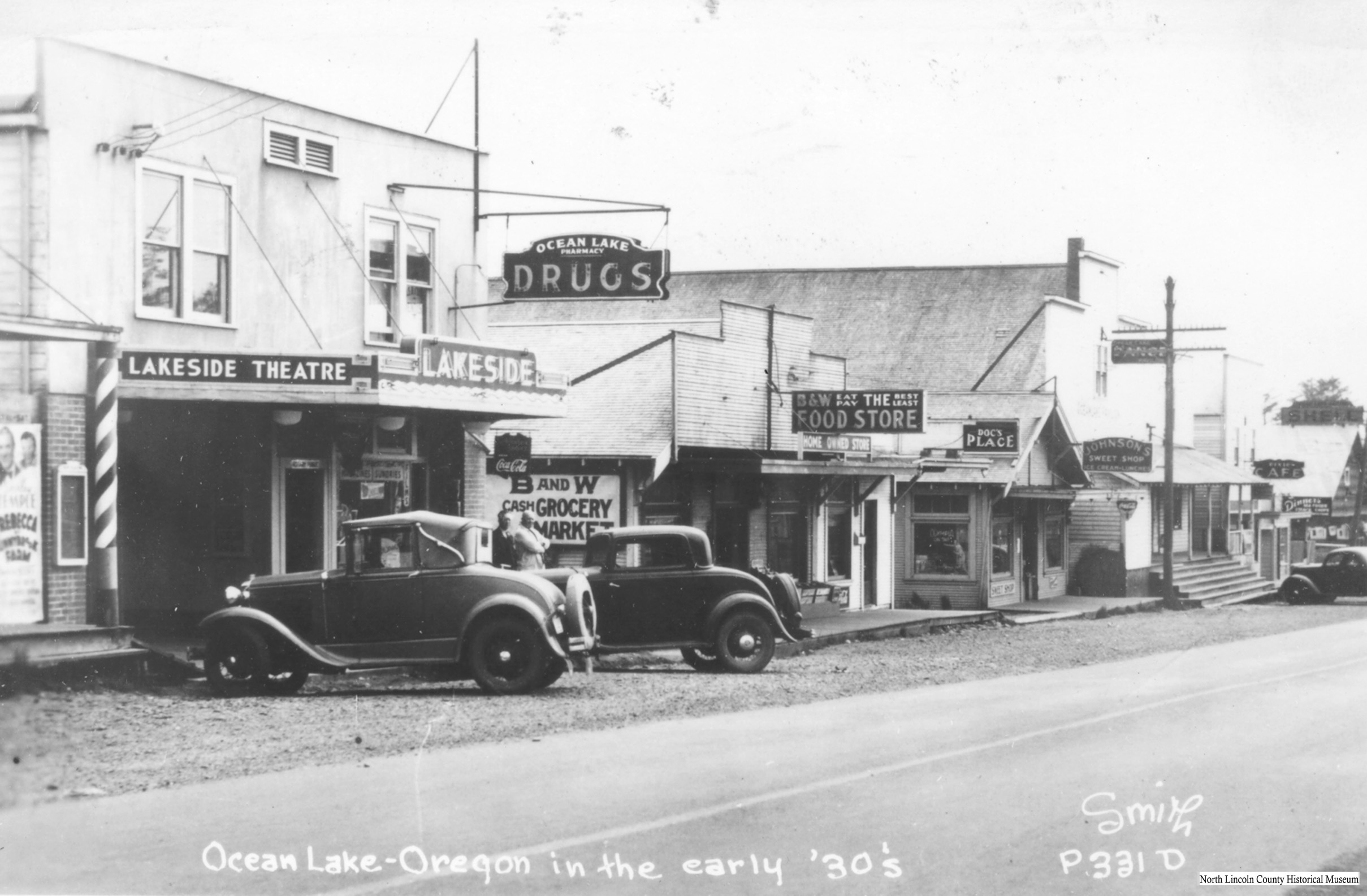 The Lakeside Theater opened on June 3, 1937 (despite the photo saying "early '30's") with "Personal Property" on the marquee. The theater had 270 seats and movies were 35 cents for adults and 10 cents for kids.
The ownership changed several times and some of the Art Deco details were covered with a particle board facade.
In the 1980's the theater was renamed The Bijou (French for "Jewel") and was remodeled to have more seating and transformed back to its Art Deco roots.
In 1996, the current owners, Keith and Betsy Altomare, bought the Bijou and have made great improvements to the theater's signage/marquee. Thanks to the hard work of the owners and theater goers alike, The Bijou Theater is still going strong today.
From the collection of North Lincoln County Historical Museum