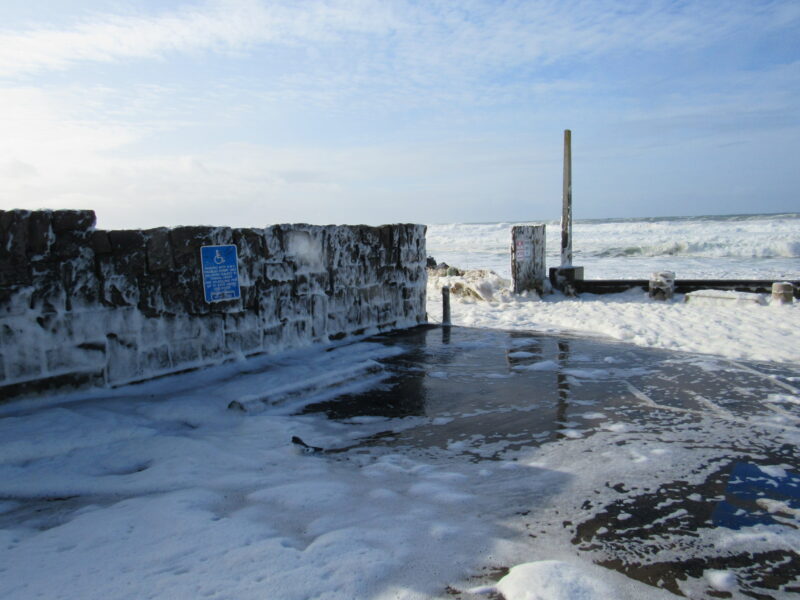 National Weather Service Portland is calling for breakers up to 25 feet from noon Sunday until 6 a.m. Monday and warns of sneaker and possibly destructive waves.
The NWS warning, issued at 4:33 a.m. for the Central Oregon Coast, says unpredictable waves may wash over beaches, jetties and other structures unexpectedly, causing people to be swept into the ocean.
High tide will be at 10:27 a.m. and is a King Tide predicted to reach 8 feet. King Tides are the highest tides of the year and a normal occurrence once or twice a year on the coast. They are caused when orbits of the Earth, moon and sun align to produce the greatest tidal effects.
Sneaker waves, which run up on the beach higher than normal, can lift or roll heavy logs which can lead to serious injury or death.
Minor beach erosion could also damage coastal properties.
Additionally, NWS says rip currents will add to the danger and warn those observing the high surf to stay back from the water's edge.