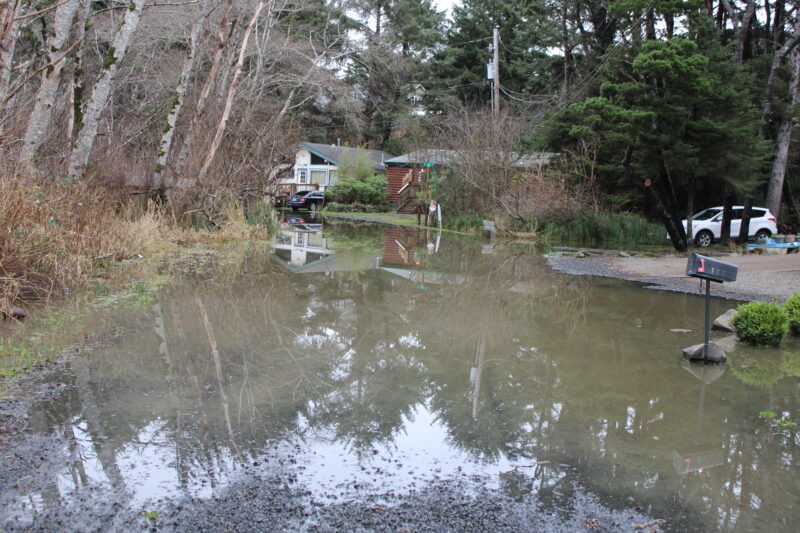 National Weather Service Portland (NWS) issued water related warnings early Monday morning calling for heavy rains and likely flooding for the Central Oregon Coast.
NWS says heavy rain is likely to begin late Monday evening and will continue through Wednesday with the possibility of two to four inches for coastal areas. The heaviest rains are predicted for Tuesday morning through Tuesday evening.
According to NWS, Flooding of creeks and rivers draining the Oregon Coast Range is of primary concern. Floods and debris flows in recently burned areas is also possible, including the Echo Mountain Complex Fire region.
NWS Flood Watch and Coastal Flood advisories are effective through Wednesday. Landslides and urban flooding are possible. Tidal overflow flooding up to 1.5 feet above ground level during high tides is expected in low lying areas near bays, sloughs and lower reaches of coastal rivers.
Oregon's Office of Emergency Management urges residents to prepare for flooding, landslides and power outages.
With heavy winter rains and high winds forecast across the state over the next few days, Oregon's Office of Emergency Management encourages residents to be aware – and prepared – for flooding, landslides and power outages.
Basic preparedness actions can help prevent dangerous situations. This begins with having an emergency kit with necessary supplies for up to two weeks, a practiced family plan with steps for what to do in an emergency, and knowing the difference between a flood watch and a flood warning.