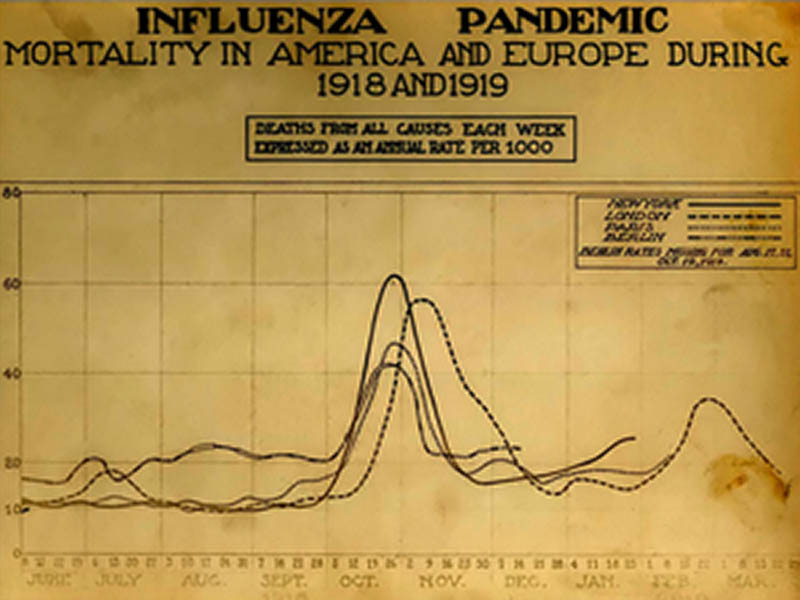 Publisher's Note: The following is the first in a series of articles from Oregon Coast Community College educator Jim Kusz.
As restaurants try to keep serving the public with take-out, and schools, shops and many hotels remain closed, the news looks bleak. However, there are hundreds of awesome, inspiring stories of how people are coping on social media, sharing with songs, and with the national economic relief/stimulus fund passing there is financial relief; for some in our workforce community.
Still many need your support as this pandemic continues, there are many other concerns and unfortunately as in any severe event, there will be many unforeseen challenges. COVID-19 is a serious virus and all precautions need to be followed!
This pandemic is referred to as the worst, and that we (the global community) have never seen anything like this. Well that simply isn't correct when we look through the lens of history. Multiple viruses, plagues and contagious diseases have swept the planet over the last several hundred years, and we're still here.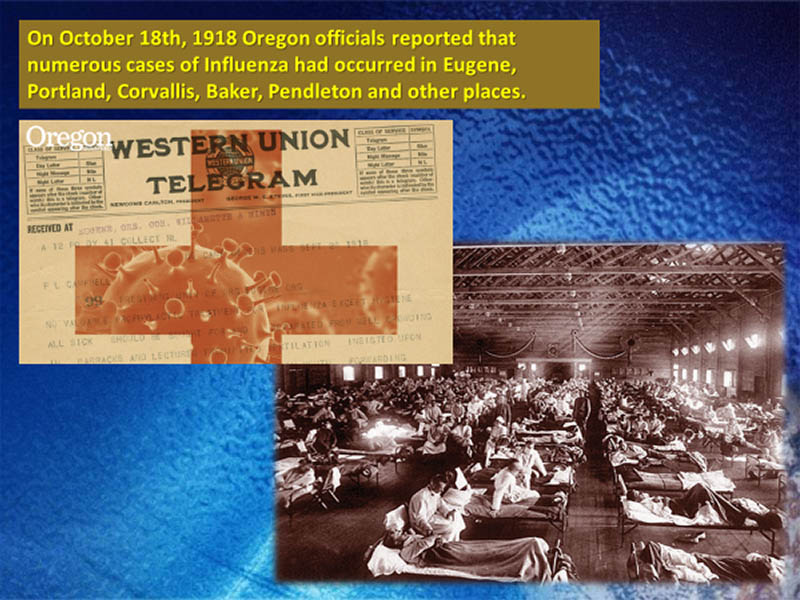 In more recent times, globally, we've combated swine flu, H1N1 virus and of course the "Spanish Flu". The Spanish flu 1918-1919 pandemic killed between 30 and 50 million people worldwide (675,000 Americans were among the dead). The coronavirus COVID-19 should not invoke such numbers, especially, with modern medical advantages and the Centers for Disease Control (CDC) through media outlets giving proper guidance and education; we need share and follow that information seriously to empower ourselves from COVID-19!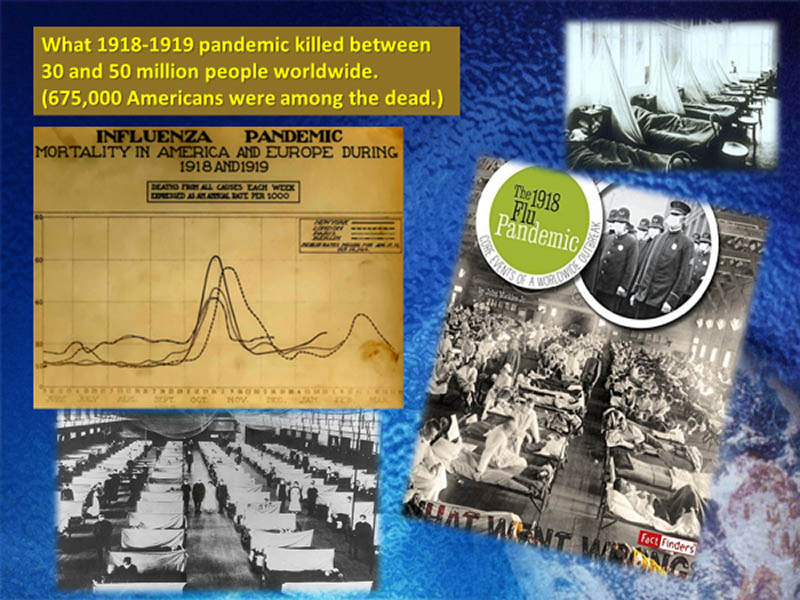 Coronavirus discovery and research really kick-off in the 1960's, coronaviruses are responsible for a substantial proportion of the upper respiratory tract infections. Since 2003, research has identified several human coronaviruses worldwide. There are many types of human coronaviruses including some that commonly cause mild upper-respiratory tract illnesses, the common cold to Severe Acute Respiratory Syndrome (SARS), a contagious and sometimes fatal respiratory illness.
Most viruses spread through droplets that enter the air when someone with the disease coughs, sneezes or talks. They can also spread mainly through close personal contact. The virus may also be spread on contaminated objects — such as doorknobs, telephones and handrails.
Why is this virus different?  COVID-19 is a new disease, a novel (or new) coronavirus that has not previously been seen in humans. COVID-19 seems to be spreading easily and sustainably in the community in some affected geographic areas. Community spread means people have been infected with the virus in an area, including some who are not sure how or where they became infected.
We will not know how long this will go on; and unfortunately, there are individuals whose fear can turn to anger and hostility. That would be the most damage any disaster can cause and it would be the biggest causality to our society. We need to be logical, and know that someday this will be behind us.
It is important to put things in perspective, follow the CDC guidelines and local government recommendations, especial stressing social distancing, closures and self-quarantine. In this unprecedented time in our life, appreciate your family, stay at home and keep vigilant, your actions are the first defense to coronavirus COVID-19.
Be informed, be prepared, be empowered and stay calm. Our response to COVID-19 is creating the history that will assist the next generation as to how to handle future events!
We are all in this together.
To learn more about COVID-19 and how to protect yourself go to the CDC website for further information.
Stay safe, stay informed and stay healthy.
Historical note:  The 1918-1919 pandemic was labeled "The Spanish Flu" not because it originated in Spain, but because that country had remained neutral during World War I and was a source of news that freely reported news of flu activity globally. Scientists currently believe the Spanish flu was a form of H1N1!