Salem — Oregon House Democrats David Gomberg and Pam Marsh, who saw first-hand the impact wildfires had last year, have introduced legislation to help victims rebuild and address future tax implications.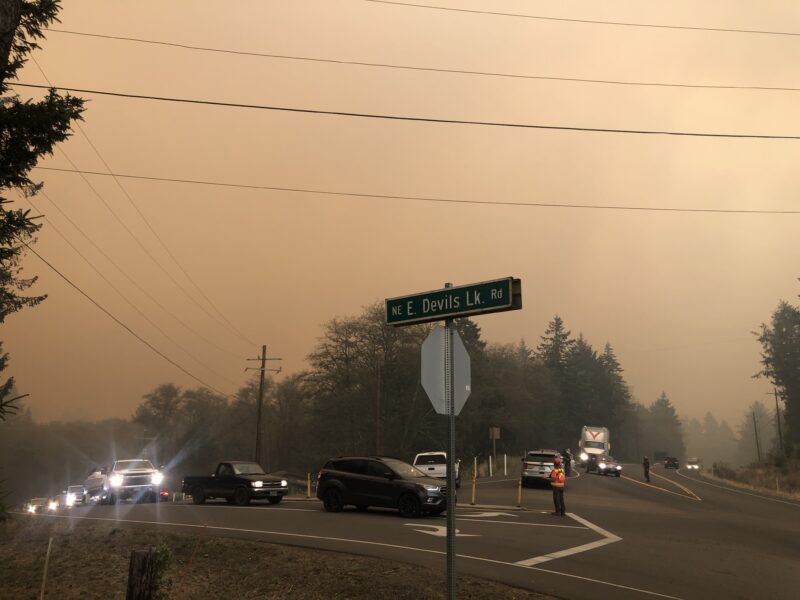 "My own neighborhood was burned over and a third of our neighbors are among the affected survivors. We're doing all we can to help them get back on their feet," Gomberg said. "This is critical work on a problem we never contemplated: the tax consequences of losing your home to a wildfire. The solutions here are a combination of compassion and common sense. People are anxious to rebuild, and we must provide them with the tools they need to get back on their feet."
HB 2607, a bill exempting homeowners from construction taxes during rebuilding after wildfires or other natural disasters was passed by the House along with HB 2341, a bill bringing tax relief for Oregonians whose property was destroyed by wildfire.
In 2020, wildfires devastated over 3,000 families in Oregon. House Democrats say the recently passed bills aim to provide a safety net for past and future natural disasters.
"As a coastal legislator, I worry about the day we face a major earthquake and we lose tens of thousands of homes. These bills are written to help in any declared emergency," Gomberg said.
Rep. Marsh will be introducing HB 3272 next week, which will require insurers to allow enough time and resources for property owners to rebuild.
"Families who lost their homes are trying to literally rebuild their lives," said Marsh. "They need to know that their insurer is going to come through and support them during this difficult time."