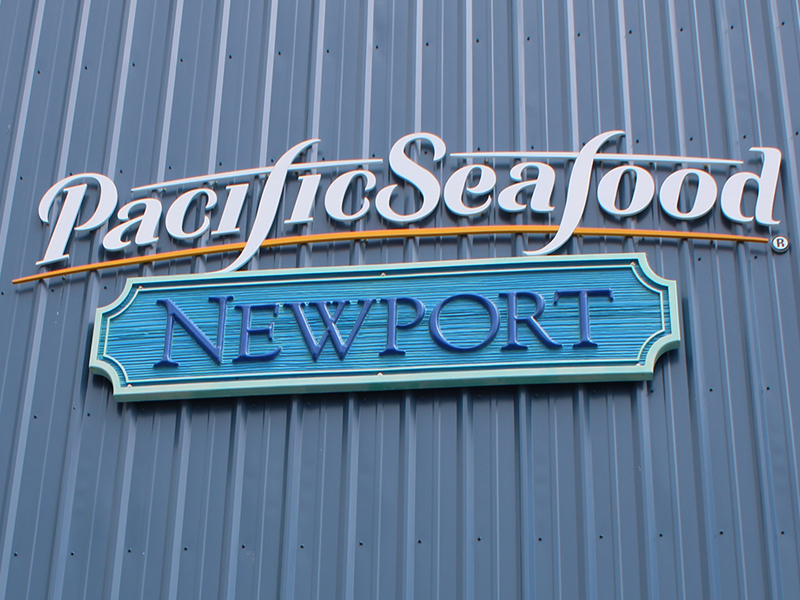 NEWPORT – Former employees from Pacific Seafood in Newport say the COVID-19 outbreak happening now is due to the importation of workers from California, which they say has resulted in 124 confirmed cases as of Sunday, June 7.
James Nelson, a 10-year veteran at Pacific Seafood, said he had to quit his job May 8, "due to the COVID-19 virus," and said he was forced to resign after expressing concern over the company bringing in "100+ migrant workers" from California to process seafood in Newport.
Nelson said he would not put his family's safety in jeopardy because implanting workers from a more contaminated area was too dangerous. He brought his concerns to managerial staff and said some had their own concerns, but they told him the higher-ups made the decisions.
Nelson said Pacific Seafood told him he was "scared of the virus" and would not hold his job or rate of pay in the future. Nelson further alleges the company would not lay him off and told him he must resign, which has made his filing for unemployment difficult.
"Leaving my job was the right move because corporations don't care about the working class," he said. "The worst part to me is that I've known these people for years and they couldn't be bothered to even seem like they cared. But I guess late is better than never to realize it was a dead-end gig."
Pacific Seafood is the subject of a major COVID-19 outbreak, with testing being deployed by Lincoln County Public Health, who reported 65 cases at the seafood plant Sunday morning.
In a press release issued today, Pacific Seafood said 376 workers at their five Newport facilities were tested for COVID-19 and 53 Pacific Seafood team members and 71 locally-based contractors have tested positive for a total of 124 confirmed cases.
From the release:
The vast majority, 95 percent, did not report any symptoms and none of our workers have been hospitalized. All international, seasonal workers have tested negative for COVID-19 and have not yet started work in any of the facilities. Oregon Health Authority indicates the risk to the general public is low.
Operations remain suspended for the time being at all five locations, including Pacific Whiting, Pacific Shrimp, Pacific Fillet, Pacific Surimi, and Pacific Bio Products. We look forward to resuming operation at all facilities as soon as we are able to confirm the safety of our team members, fleet, and community. We will be performing detailed contract tracing to inform those decisions. Initial results show that positive tests are concentrated at the Pacific Shrimp processing facility location.
Public Health officials said they are working with Pacific Seafood and Oregon Health Authority to notify all those who are confirmed positive and to trace contact with other positive cases.
A former employee of Pacific Seafood, who wishes to remain anonymous, told Homepage Sunday afternoon:
"I don't understand why they would bring people from another state — where the volume of COVID-19 is so high — into our community."
He said Pacific Seafood rented rooms in at least two Newport hotels for the imported workers and said they were living in close proximity to one another and were not practicing social distancing.
The former employee said the company hiring workers from outside the state is a slap in the face to locals, who need those jobs. "It's even worse because they brought the virus with them," he said.
Pacific Seafood said they are committed to mitigating asymptomatic spread of COVID-19 and will start requiring advanced testing of all team members and contractors in Newport. The seafood company said it will resume protocols that go above and beyond current CDC guidelines: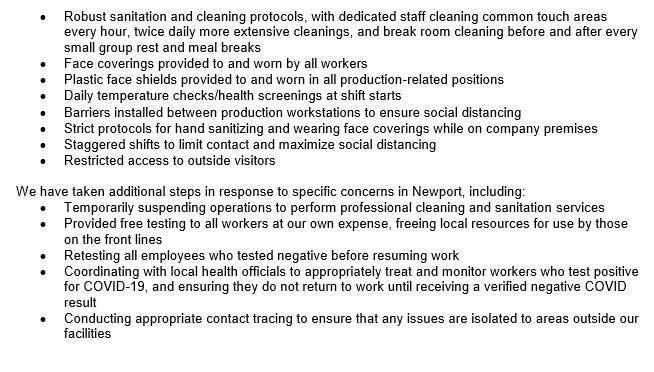 Lincoln County Public Health plans to hold a joint press conference with the Oregon Health Authority via the web at 1 p.m. Monday. The public can view it live on YouTube.