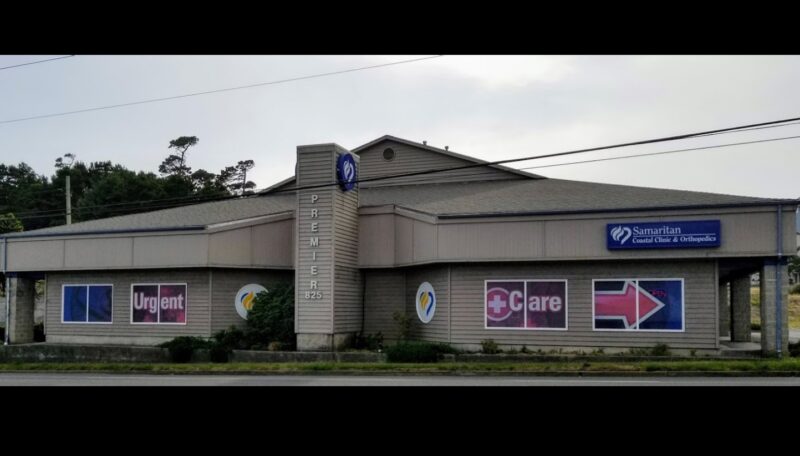 The Samaritan walk-in clinics located in Newport and Lincoln City will be temporarily closed to the public Friday, Jan. 15 through Sunday, Jan. 17 so that community health care workers – by appointment only through the county health department – can obtain their first round of COVID-19 vaccinations at those two locations.
Anyone with medical needs during those dates who may have turned to the walk-in clinics for care are encouraged to contact their primary care provider for an appointment or to visit samhealth.org/CareNow for information about other health care options. For emergency needs, the emergency departments at Samaritan North Lincoln Hospital and Samaritan Pacific Communities Hospital are always open.
"We apologize for any inconvenience, but it is imperative that we assist in vaccinating our fellow health care workers against the coronavirus," said Lesley Ogden, MD, chief executive officer of both Samaritan hospitals in Lincoln County. "These walk-in clinic locations seemed the most logical in terms of staffing, parking and accessibility."
Samaritan Health Services began receiving vaccine in late December. In collaboration with Lincoln County Health and Human Services, the vaccine is being distributed in multiple phases to health care workers, first responders and long-term care facility staff and residents. This will be followed by those at highest risk for the disease and essential workers, then the younger and healthier general public.
Community health care employers located in Lincoln County are being contacted by the county and asked to register their staff for vaccinations. This will be followed by another Samaritan walk-in clinic closure in 21 days so these individuals can obtain their second dose.
If you are a community health care employer and have not been contacted by the county, go online to tinyurl.com/AgencyVaccine to register your agency. If more information is needed, call 541-265-0621 option #0 or email [email protected]