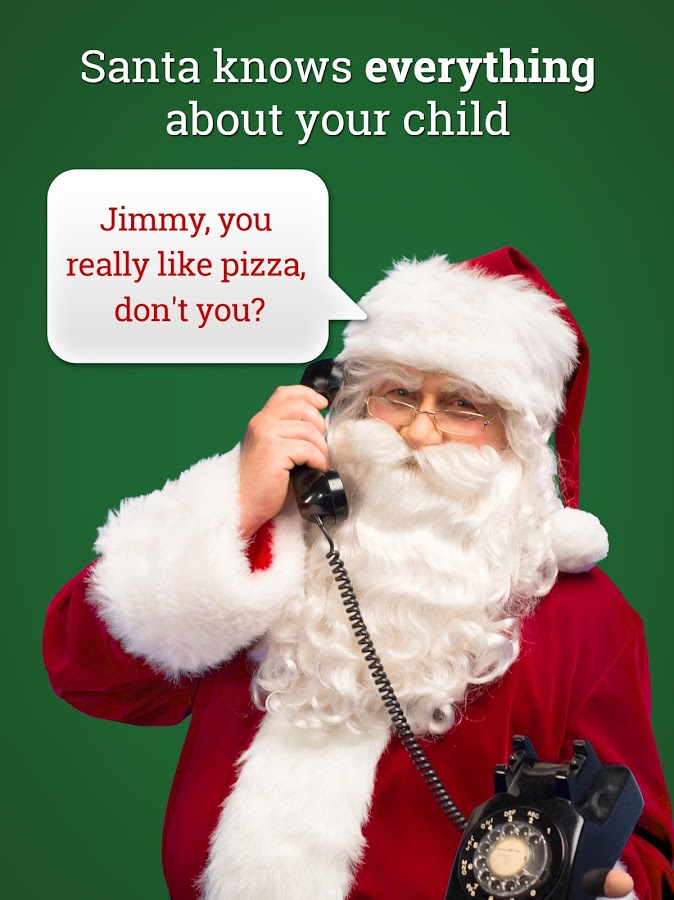 Where is Santa in Lincoln City? Well he's on apps now in case you didn't know. With a Santa app you can have Santa Claus call your kids with a personalized message. You can pick if they are on the nice list or the naughty list. Nothing beats younger kids reactions to these calls. Make sure you get the Message from Santa app because its the best free one. There are some restrictions to use the app for free and the one that will turn you into the Grinch is that its only for one kid. A call to multiple kids will cost you extra so keep that in mind if you have more than one child, and don't do it for one kid and not the other because that will get you in trouble.

One of the best places online for you and your kids to visit about Santa is Google's Santa Tracker. Kids can play games and even learn how to code by building snowflakes. On the 24th you can track Santa all day long. CHECK IT OUT
Santa can be found all over Lincoln City this week. He has been spotted over at Lil Sambos restaurant standing outside and inside the restaurant. He has also been seen at Subway, McDonalds, Right-Aid, Safeway, and many other local businesses.
Santa In Lincoln City
Bring your camera and snap Saint Nick as he arrives by fire truck at the Dorchester House for a festive meet-and greet on the 22nd. Hot chocolate, apple cider and cookies will be served. 6 pm, 2701 NW Hwy. 101. FMI, call 541-994-7175.
The 5th Annual North Pole Express will be at Chinook Winds Play Palace.  Take a magical ride on a virtual journey to the North Pole!  There will be hot cocoa, cookies, and Santa will be there with a special gift for each child, ages 3 – 11.  On Friday the 22nd, the North Pole Express "departs" at 5:45 PM and "arrives" at 8 PM. On Saturday the 23rd, it "departs" at 12:45 PM and "arrives" at 3 PM.  Ticket price $17.95.  For reservations, call 541-996-5790.
Free pictures with Santa on December 23 and 24th from 5 PM to 10 PM at the drive-through lights on Holmes Road 2542 NE Holmes Rd. Lincoln city, Oregon.
Do you know where Santa will be in Lincoln City this week? Leave a comment or let us know on Facebook so we can add to the list.