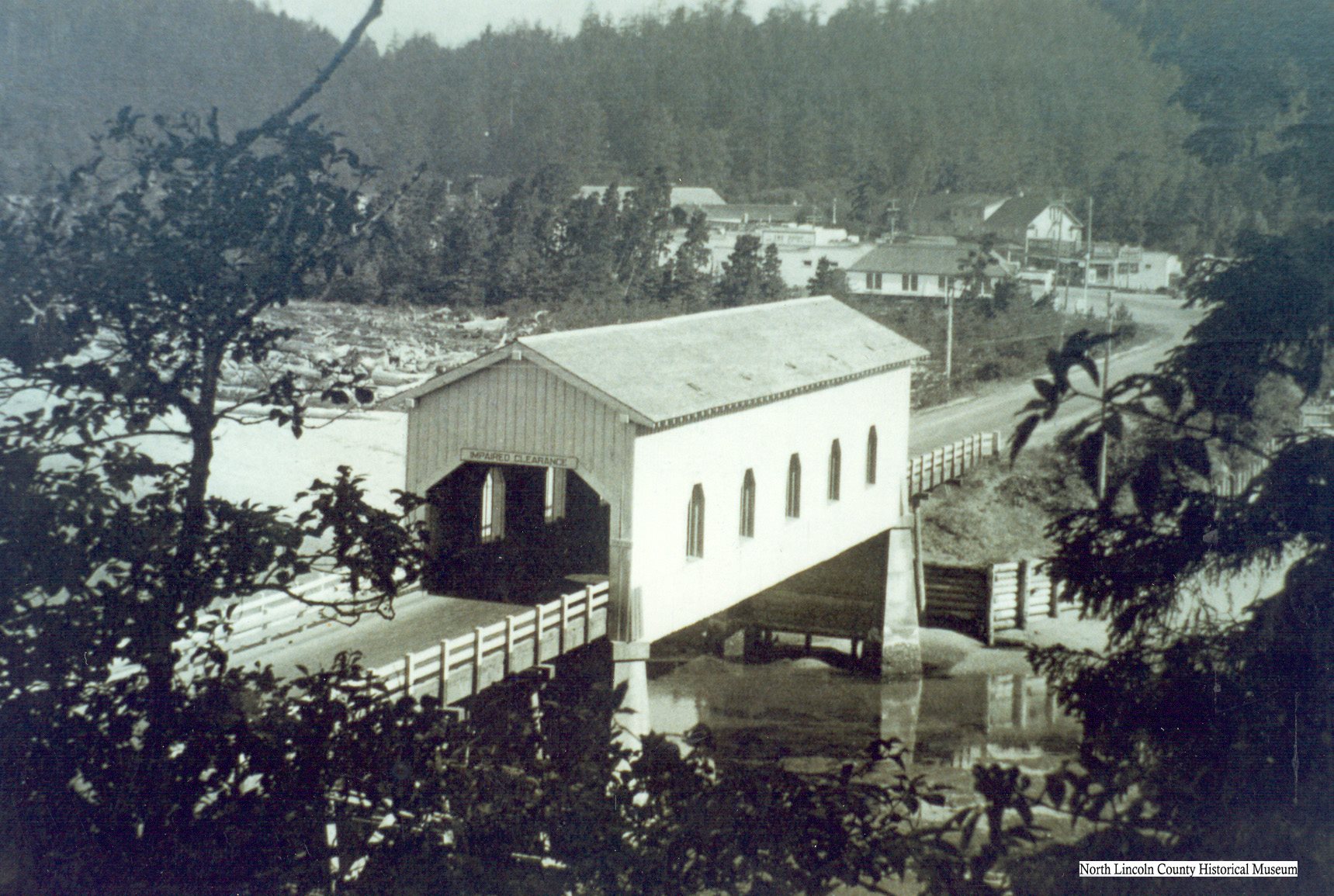 The Schooner Creek Covered Bridge was located at the south end of Lincoln City, spanning Schooner Creek between the communities of Taft and Cutler City.
Construction began in 1923 and it was completed in 1924. It was 100 feet long and was built by bridge builders Soleim and Gustafson.
Crews erected "tent cities" as they went from town to town constructing bridges.
It was used into the 1940s until a parallel wider concrete bridge (which stands today) was built.
The covered bridge was eventually torn down several decades later.
From the archives of the North Lincoln County Historical Museum. Like our page for more and become a member today to help support historical education.