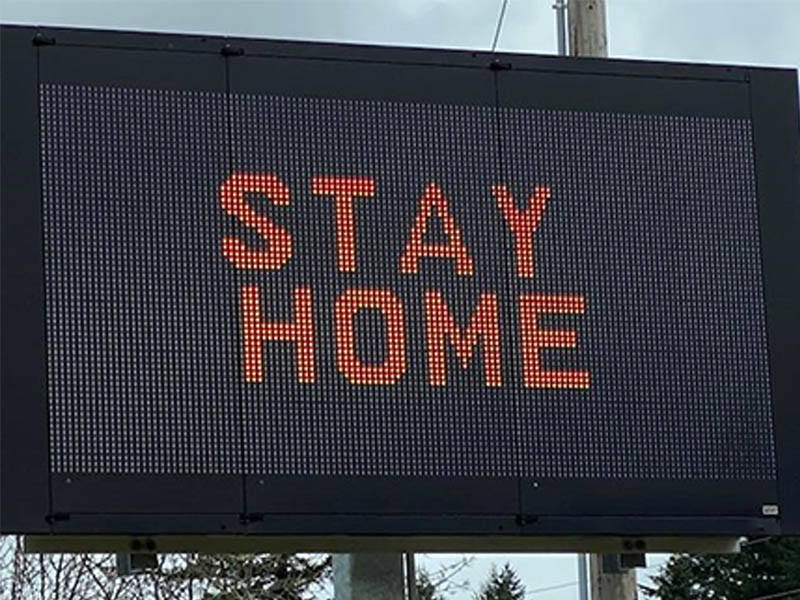 The other day I was sitting at my kitchen table working on my computer in my pajama pants, t-shirt and slippers, sipping on a cup of coffee. I hadn't shaved in a week. Self-quarantining isn't so bad!
Then it happened. My phone rang. Glancing down at the phone next to my laptop, the name on the phone was a writer/producer I've freelanced for over 20 years. I answered. He was in Palm Springs, California under self-quarantine, as are tens of thousands nationwide. He was calling me to shoot a commercial regarding the COVID-19 virus for one of our clients, an auto dealership in the Portland area, he had already spoken to their spokeswoman, Karen. I wasn't feeling great about the idea of heading into the valley anytime soon, or being around people. I asked when he'd like to do the project. He answered, "this afternoon!" I paused and said, "Okay, but it will take me a little while, I need to shower, shave and get my camera gear together." I grabbed a pocket size bottle of hand sanitizer, (already had two larger bottles in the car, one on the driver side and one on the passenger side) Lysol spray, Clorox disinfecting wipes, gloves and my N95 mask.
I wanted to be prepared.
The writer/producer had emailed the scripts to Karen and he would direct the shoot via Facetime. I was out the door in about 45 minutes and on the road.
This is where the story begins.
The drive was eerie, traffic in the middle of the work week was almost nonexistent. I've driven to the Portland hundreds of times but never felt the like world was on pause.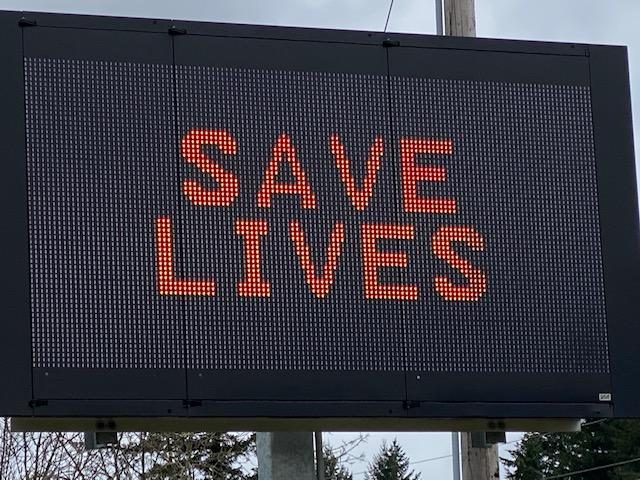 The ODOT signs normally giving traffic alerts or travel times now read: "Stay Home, Save Lives." These warnings were everywhere, at Highway 18 & 22 junction, the Dundee/Newberg bypass, and I-5 and I-205 junction. There were flashing signs everywhere and there were other signs, theater marquees, reader boards and Chinook Winds Casino Resort had several billboards (Kudos CWC & Thank-you). Some of these "signs of the times" offered encouragement, others hope, but all saying basically the same thing, "stay home."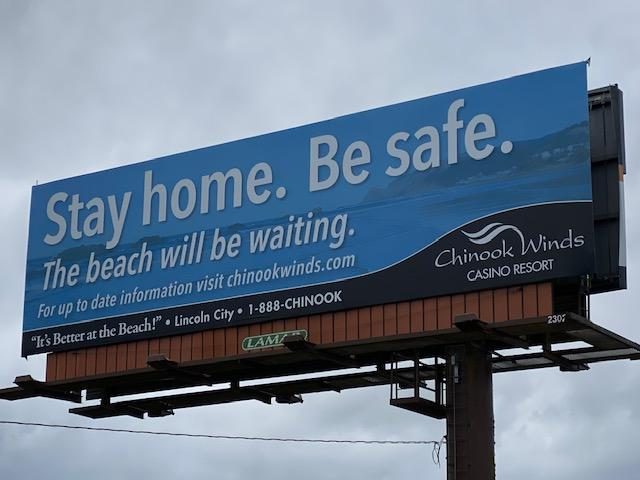 COVID-19 is like nothing we've seen before. Those with underlying health conditions and people over the age of 70 should now be self-isolating at home for a period of 12 weeks.
Elsewhere in the world, the whole of Italy and Spain have been put on lockdown.
Increasing panic has led to plunging stock markets, and some UK supermarkets have began rationing essential food stock and household items.
According to experts at John Hopkins University in the U.S., roughly one billion people catch the winter flu every year. It is estimated that between 290,000 and 650,000 of those who get the illness die.
So why is everyone worried about Covid-19, and how does it differ from the regular winter flu and common cold?  This is a question I've been getting at least three or four times a day.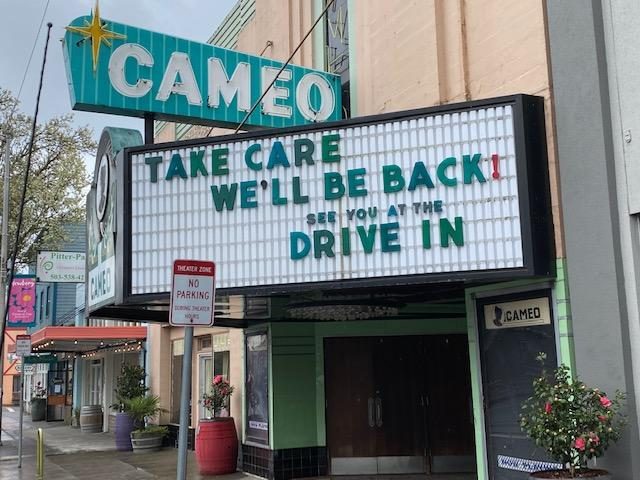 According to the World Health Organization (WHO), coronaviruses are a large family of viruses that can cause illnesses ranging from the common cold to more severe diseases such as Middle East Respiratory Syndrome (MERS-CoV) and Severe Acute Respiratory Syndrome (SARS-CoV).
A novel coronavirus (nCoV) – like the one currently spreading across the world – is a new strain that has not been previously identified in humans.
Because this coronavirus is a new illness, the National Health Service says they still don't know exactly how it spreads. However, like other viruses, it is likely that Covid-19 is passed from person to person through droplets of moisture that leave the body when coughing and sneezing. It can live on surfaces for a long period of time.
Upon my arrival at the dealership, 30 minutes early, I set up my tripod, camera, and lights, and got the audio ready. When Karen got there, we'd usually hug upon seeing each other, but this time we elbow bumped, and we both kept social distancing from everyone. The shoot went well. I wiped down my equipment and used up my little bottle of Purell.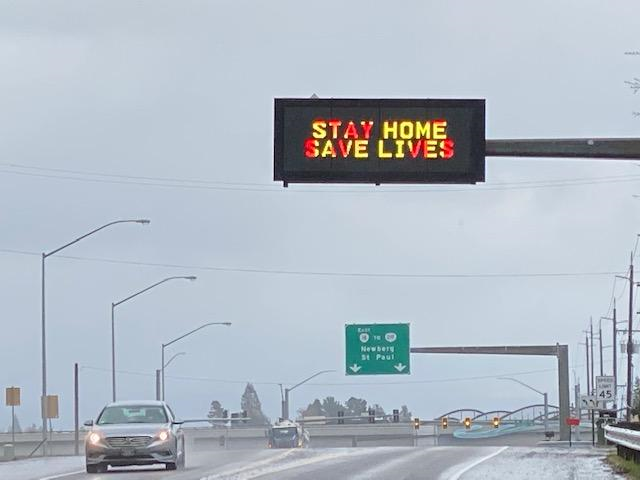 The drive back to the coast at 5 p.m. was as if nobody went to work that day. The usual bumper to bumper traffic through Wilsonville was a steady 55 mph or faster and people drove nice. It was weird, pleasant, but weird!
Thought I share some of the "signs of the times with you," and I'm glad to be safe back home and do not plan to venture out again soon!