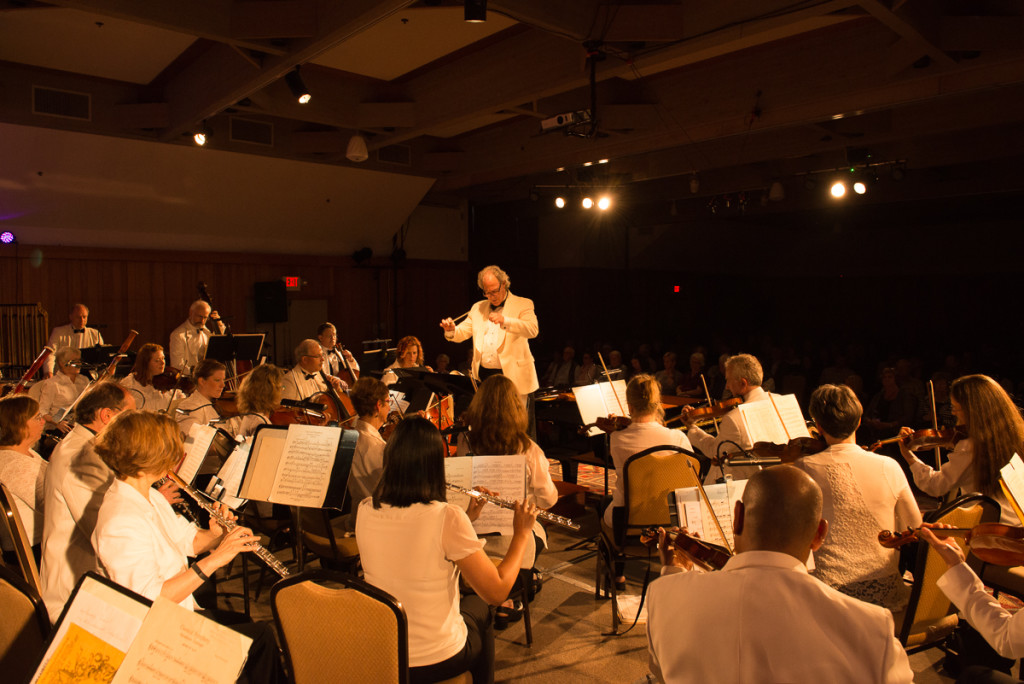 It was once said "Music is the universal language of mankind" – Henry Wadsworth Longfellow
Summer 2018, will mark the eighth season of the Siletz Bay Music Festival (SBMF). Founded as a one-week program with 400 patrons, it gradually expanded to two weeks with attendance growth of over 2,500 last season.
While ticket sales represent a moderate percentage of funding needed to orchestrate this 2-week festival, continued support through grants, donations and in-kind contributions are vital to ensuring continued financial stability while supporting both cultural and economic impact to our community.
Maestro Yaki Bergman has once again fashioned a performance season of inimitable music compositions and carefully vetted musicians and vocalists to capture the magic of every piece.
SBMF is the only two-week ongoing music festival in our area that brings more than 55 high-caliber musicians and vocalists from all over the country to participate in a variety of appealing musical genres offering Chamber Music, Big Band, Jazz, Musical Theatre and a full orchestra which is sure to please every ear and sensibility.  Our Festival out-reach spans the West Coast and as far away as New York and Florida, generating considerable lodging requirements, dining and shopping revenue to the Lincoln City area for the entire two weeks.  Due to the overwhelming success of our "support the business who support the arts" catalog, this unique marketing component will be in the hands of every concert-goer from June 2018 to June 2019, showcasing many businesses at all SBMF sponsored events.  This is a great way to advertise your business while supporting the arts in our community.
Each year, our Festival is recreated with new and exciting programming by our Artistic Director and Conductor, Yaacov Bergman. With our proven eclectic mix of unique cutting edge musical selections and family and theater events, there's something for everyone at our Festival in 2018.  In addition to the very-reasonably priced tickets, we offer 'build your own festival' packages which offer a 10% concert discount.  SBMF offers three-free community concerts to offer accessibility to our youth, their parents, seniors and those of modest means.  With the Oregon Coast Chamber Music Society, hosted in a private ocean front residence and our much-anticipated WinterFest fund-raiser, we offer year 'round concert opportunities.
SBMF relies on about 70 volunteers who provide a variety of services including meals and housing for musicians, transportation, on-site ticket sales, welcoming patrons, surveying audience members and a multitude of other services.  The Siletz Bay Music Festival will take place from June 20-July 4, 2018 with 16 performances at 5 venues in our community, Lincoln City Cultural Center, Congregational Church, Taft High School, Eden Hall (Side Door Café) and Salishan Spa & Golf Resort.  The Taft High School Jazz band and choir will perform at "Youth in Unison", in the high school commons and a special performance in the all-new recital hall with notable favorites, Dick Hyman, Ken Peplowski and Mei-Ting.
Kicking off our concert season at 'CURTAIN UP!' are the much-celebrated performers, Asi Matathias, violin and Victor Stanislavsky, piano, both new to the festival this year bring a storied performance pedigree.  Asi was the protégée of Izsak Pearlman.  It is going to be a very engaging performance.  Our performer line-up for this season features world renowned performers including Mr. Dick Hyman, Violin virtuoso Sarah Kwak, Jazz singer Clairdee, Soprano Nicole Greenidge Joseph, Clarinetist Ken Peplowski, local celebrity crooner, Rocky Blumhagen and so many familiar performers which will ensure a magical experience, culminating on July 4th with a brilliantly designed production of Sweet Land of Liberty, music from the American Song Book.
The focus of this festival is multi-layered; to bring music and music education to our community by providing world-class musicians and vocalists while making music available to all.  Through the generous support of our community members, donors, sponsors, ticket purchasers, volunteers and the City of Lincoln City's VCB, the music festival continues to morph into a enviable destination for travelers while benchmarking to other music festivals around the globe.
SBMF is privileged to be the steward of an annual grant from the Oregon Community Foundation, utilized for the "Studio to School" project.  Those funds are used solely for our schools to support mandatory music classes for all sixth graders, music instrument purchases, repairs and theatrical performances throughout the year, reaching 1200 students K-12 in our community.  This crucial partnership has literally changed lives for our students, increasing testing scores, attendance and graduation rates.
To purchase tickets, go to www.siletzbaymusic.org or call 541-992-1131