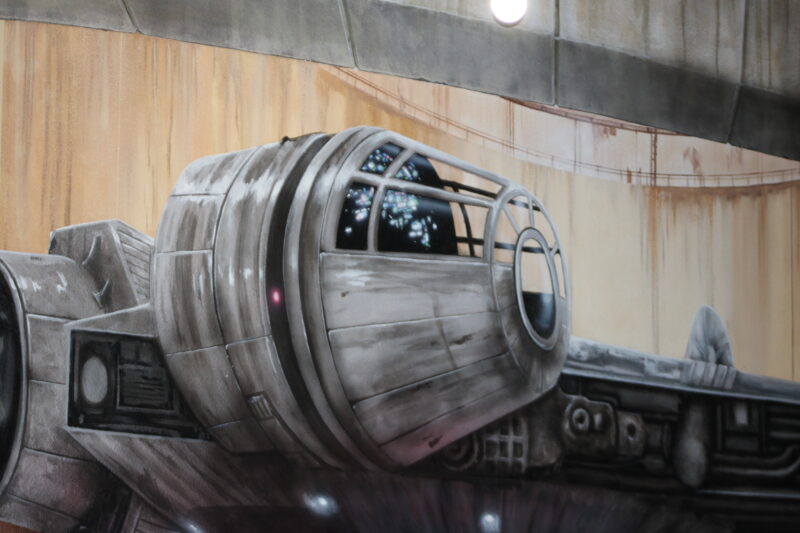 Local artist Justin Sparks is at it again with some new mural work commissioned by Game Over Arcade owners, and the results are out of this world.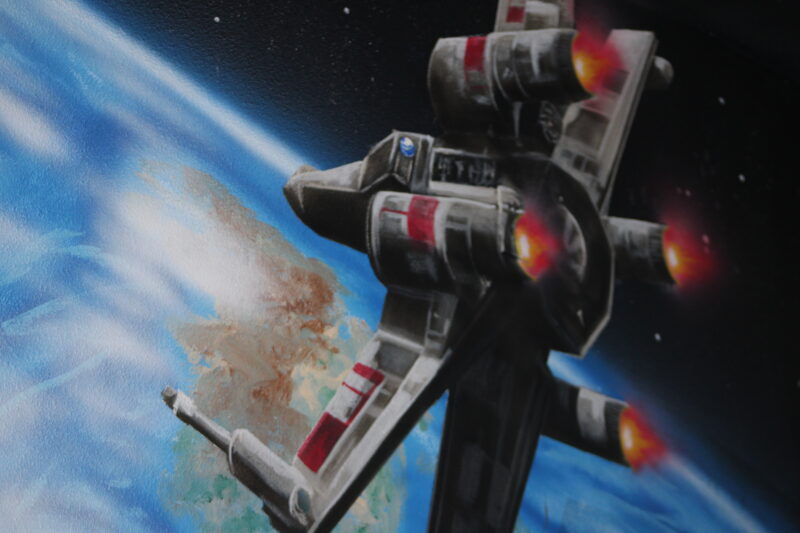 Sparks is a well-known artist in Lincoln City, not only for his art gallery in town, but also for mural work he's done throughout the city. With intricate pieces painted for businesses like The Beach Club and Sapphire Center, Sparks has been beautifying Lincoln City at lightspeed.
Homepage first ran into Sparks on the set of Willy Wonka and the Chocolate Factory at Taft High School, where he was instrumental in creating fancy set pieces for the drama department. Next we saw him bring a green dragon to life for the Sapphire Center in Taft.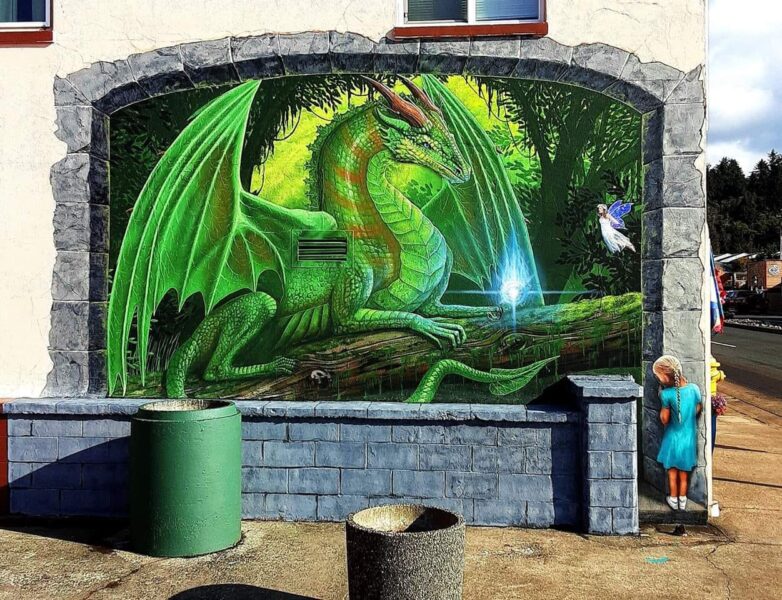 The new murals at Game Over were "exciting" for Sparks to paint, he says. Star Wars images adorn the walls of the arcade with X-wings, Tie fighters, the Death Star and the famous Millennium Falcon, all brought to life by Sparks' hand.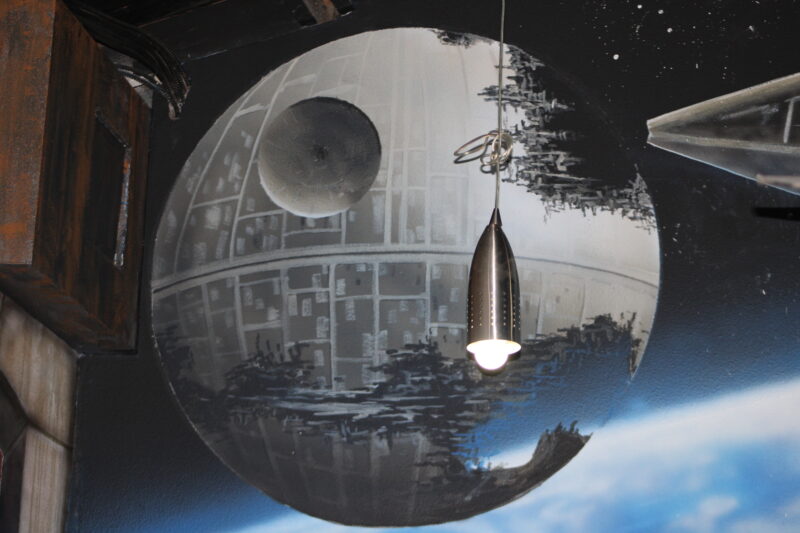 Arcade owners Chris and Jenn Donner were very happy with the results and have already entered negotiations with Sparks to do another mural featuring nostalgic 80s and 90s characters to be painted above the arcade's main entrance.
Sparks said he's terrible at video games and prefers the slow pace of painting to the fast paced world of side-scrolling adventures and flashing screens.
"I suck at them," he said. "I'm probably the most uncoordinated person on the planet."
Judging from his talent with a paint brush, Sparks' last quote could be argued.
Star Wars fans should look upon his work with their own eyes.
Those interested in having a mural done can reach sparks at [email protected].