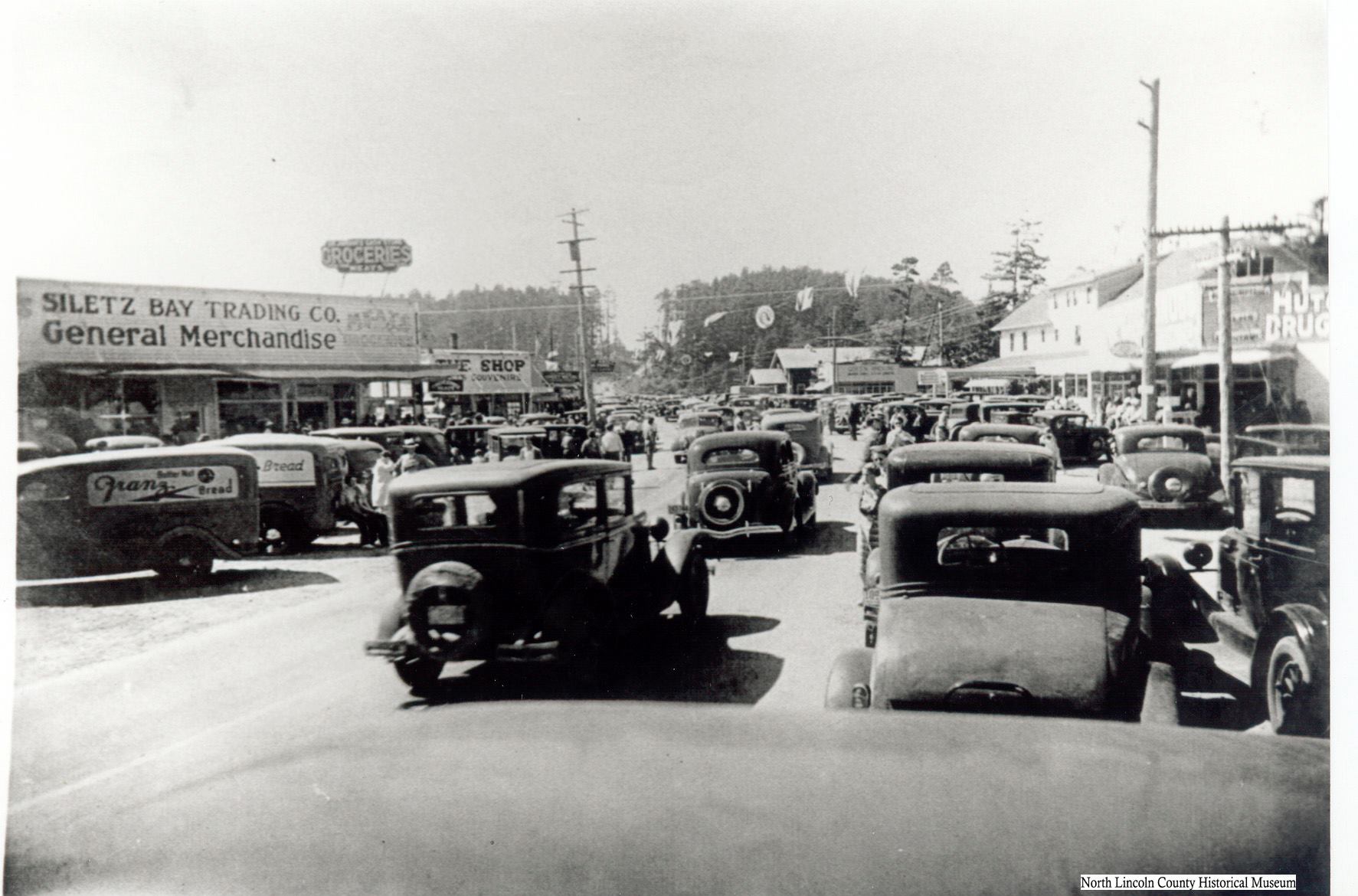 As the temperature rises here on the Oregon coast, so does the traffic. This is not a new phenomenon, as you can see by this ca. 1935 photo.
This summer traffic in Taft was created by the one and only "Redhead Roundup." This event ran from 1931 to 1941 and featured beauty contests and other events centered around redheads. This two-day event attracted 15,000 people in 1935 alone! Drive carefully out there!
From the archives of the North Lincoln County Historical Museum. See our Redhead Roundup exhibit at the museum! Like our page for more historical posts!