A Ford Explorer crashed into a Taft home Saturday night and Lincoln City Police arrested the driver after he slammed his car door and exhibited signs of impairment.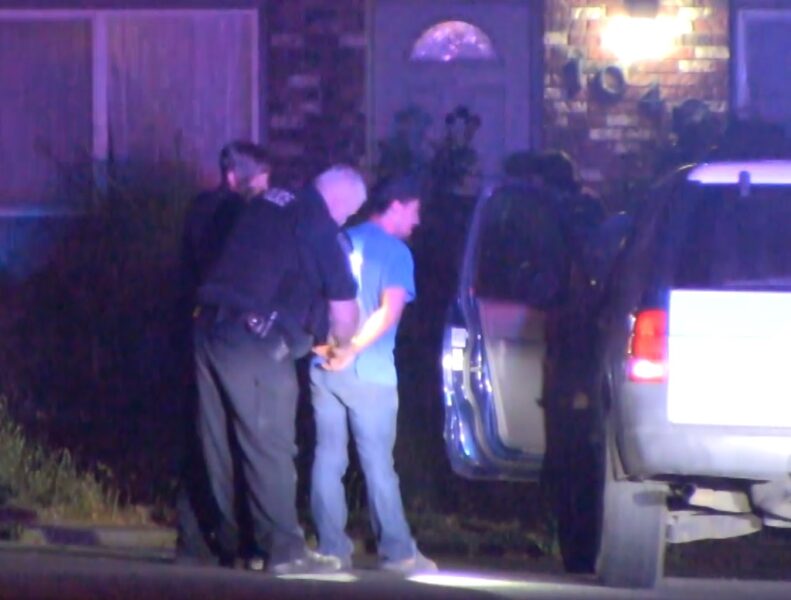 The sport utility vehicle crashed into the house and then rolled down the angled front yard where it came to rest in the middle of the intersection of Spy Glass Ridge Drive and SE Fleet Avenue. The homeowner said the driver asked her if she could help him push his vehicle after the crash.
"No way that was going to happen," she said.
The homeowner, who just went through surgery and recently back from evacuation, said she felt a shockwave when the SUV hit her house shortly after 11 p.m. She also said the family had a pet bunny against the wall where the Explorer hit the house and parts of the cage were "exploded everywhere." The rabbit survived unscathed.
"If I would have been at that window I probably would have had a heart attack," she said.
North Lincoln Fire and Rescue were on scene assisting police. Pacific West Ambulance also arrived.
A neighbor said he wasn't surprised to see the incident because the location of the house at the end of a road makes it susceptible to "idiots who crash into houses."
The homeowner said police told her the driver did not have insurance and that she would be having a call with her insurance company tomorrow.
"They better pay up. We've been paying them since 1985," she said.