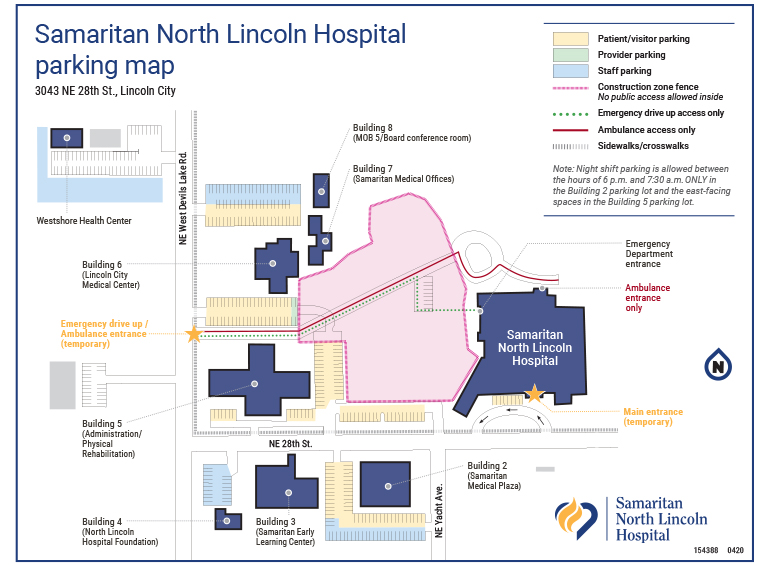 As the final phase of construction wraps up at Samaritan North Lincoln Hospital, the temporary driveway to the hospital's Emergency Department will be relocated. Beginning Tuesday, May 26, the only vehicular access to emergency services will be off of West Devils Lake Road.
The temporary single-lane emergency access road is located on West Devils Lake Road, just north of 28th Street and south of Samaritan Lincoln City Medical Center. This temporary driveway is to be used only by patients needing to go to the Emergency Department, women who are in active labor, ambulances and other emergency vehicles. For everyone's safety, foot traffic is not allowed on this single-lane driveway.
The temporary emergency services driveway located off of 28th Street is being closed so construction can continue on the new main parking lot.
Patients, visitors, volunteers, vendors and staff needing to enter the hospital for any other reason are asked to park and walk in through the temporary hospital entrance located at the south end of the hospital on 28th Street, near the loading dock.
All parking spaces closest to the new hospital, Building 5 and other medical buildings are reserved for patient and visitor parking. Parking along 28th Street is not permitted.
Security personnel are available 24/7 at key locations to answer questions and assist with directions.