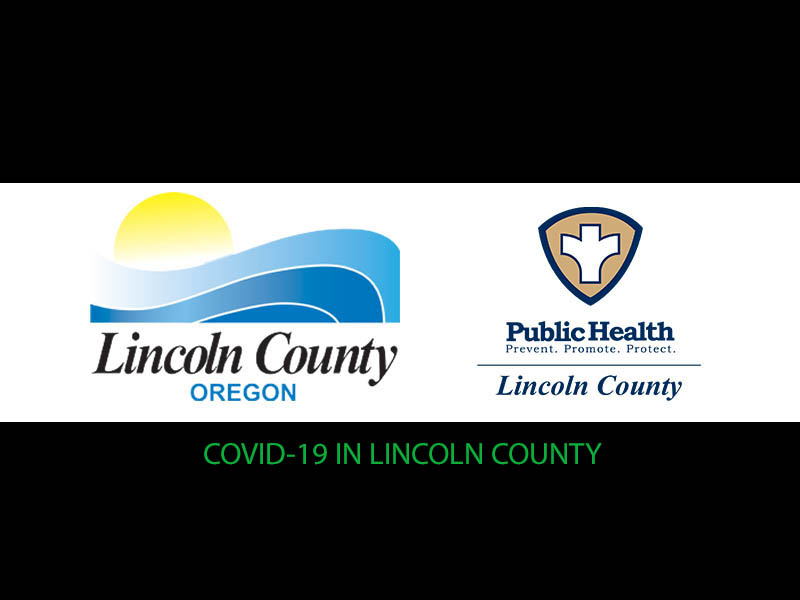 Lincoln County Public Health announced Thursday a 10th confirmed COVID-19 case. This resident is symptomatic but has not had contact with a confirmed case, so this is being considered community acquired. The person is between the ages of 10 and 19, is not hospitalized and is self-isolating per Public Health guidelines. Public Health is currently doing a case investigation and contacting all who were near the person in the last 14 days.
Oregon Health Authority has also begin reporting presumptive positive cases. These are people who have symptoms, were in close contact with a confirmed positive case, but do not have test results back.
Wednesday's presumptive positive case had a negative test result so will be removed from the total. The current totals for Lincoln County are: 10 confirmed positive, 1403 negative tests, 8 recovered, and 1 was hospitalized during illness.
"With graduation parties, backyard barbecues and other family outings planned, we need to remember that the best way to prevent the spread is to physically distance, protect others and keep clean." said Nicole Fields, Deputy Director of Public Health. "We all want to be with our friends and families, but we also need to protect them. When we are unable to be at least six feet apart, it is important to wear a face covering, if possible, to protect the ones around you. Even though we are in Phase 1 reopening and the stores, restaurants and hotels are reopening, it doesn't mean the virus has left. Now it is more important than ever to do our part to Keep Lincoln County Open."
Governor Brown's Executive orders and guidance for the public are still in place, even though we have entered Phase 1 reopening. "We don't know what Phase 2 may look like, or if we will be able to enter Phase 2 on June 4, which is the earliest we could apply," said Susan Trachsel, Public Information Officer.
For the best chance at preventing the spread of the SARS-CoV-2 virus, and to give us the best opportunity to enter Phase 2 reopening, Public Health strongly encourages the public to follow the OHA guidelines:
Stay home if you are sick.
To avoid exposure to COVID-19, people who are at risk for severe complications (over age 60 or have underlying medical conditions) should stay home even if you feel well.
If you become symptomatic (cough, fever, shortness of breath) while in public, please return home and self-isolate immediately. Contact your health care provider if you need medical attention.
Practice good hand hygiene with frequent handwashing for at least 20 seconds or use hand sanitizer (60-95 percent alcohol content).
Cover coughs/sneezes with elbow or tissue. If you use a tissue, immediately discard tissue in garbage and your wash hands.
Avoid touching your face.
Practice physical distancing of at least six feet between you and people who you do not live with.
Use cloth, paper or disposable face coverings in public. As Oregon is reopening and restrictions are being lifted on businesses and public spaces, it may be difficult to ensure that you can stay six feet away from others at all times. Please review Mask and Face Covering Guidance for Business, Transit and the Public.
Stay close to home. Avoid overnight trips and minimize other non-essential travel, including recreational day trips to destinations outside the community where you live. Travel the minimum distance needed to obtain essential services; in rural areas, residents may have to travel greater distances for essential services, while in urban areas, residents may only need to travel a few miles for those services.
You can find more local information at www.co.lincoln.or.us/covid.
Stay informed: