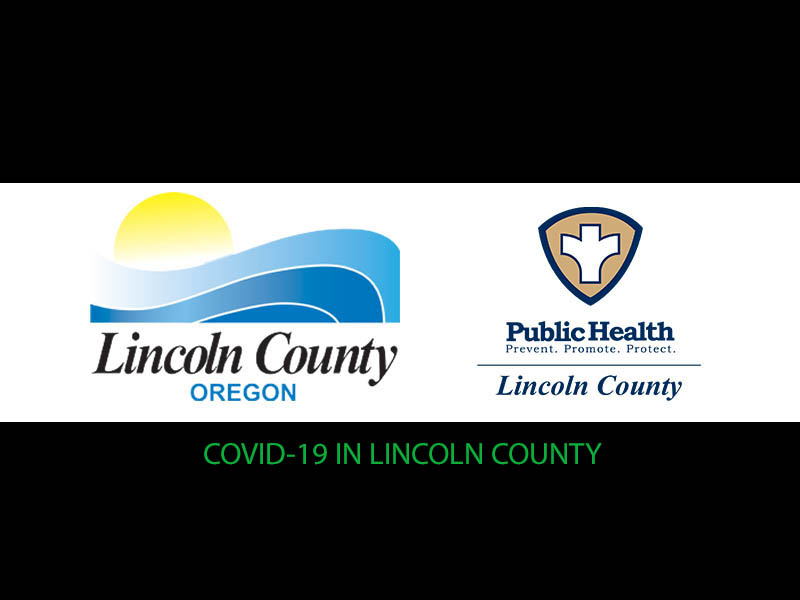 Lincoln County Public Health announced today a presumptive COVID-19 case. This resident is symptomatic, has had contact with a confirmed case, and is waiting for test results. If this resident does test positive, this new case will bring Lincoln County's total to 10 confirmed cases.
Lincoln County is in close coordination with Oregon Health Authority (OHA) about these cases. Test results are now coming from multiple laboratories and are delivered electronically to providers, counties, and OHA throughout the day. As a result, some counties may release county data sooner than it is reported on the Oregon Health Authority website.
This case is presumptive, which means although we are waiting for official test results, it is reasonable to assume they will test positive based on known exposure to COVID-19 and current symptoms. Public Health and the resident are treating this situation in the same way that a confirmed case would be handled. The person is not hospitalized and is self-isolating per public health guidelines.
At the time of this press release, the OHA website is reporting Lincoln County has 11 cases. This is due to the one new presumptive case mentioned above and one case that is a duplicate case. The correct number should be 10 cases in Lincoln County. We will continue to update our website and communications as we have more information.
"This case is an important reminder that although the state is starting to reopen, COVID-19 is still in Oregon." Deputy Director Nicole Fields said. "We must continue to follow public health guidelines to keep our families and community safe."
The best way to protect yourself is to stay home and avoid exposure to the virus. There are easy steps you can take to prevent the spread of COVID-19 and many types of illness – including the flu – especially to older adults and those with underlying chronic diseases:
• Cover your coughs and sneezes with a tissue and then throw the tissue in the trash. Wash your hands immediately after. Or, cough into your upper arm.
• Wash your hands often with soap and water for 20 seconds. If soap and water are not readily available, use an alcohol-based hand sanitizer that contains at least 60 percent alcohol.
• Maintain at least six feet of space between yourself and others.
• Avoid close contact with people who are sick.
• Avoid touching your eyes, nose and mouth with unwashed hands.
• Clean and disinfect surfaces that are often touched.
• Wear a cloth facemask when you go out in public.
• Follow the governor's orders on social distancing.
• Follow CDC's travel guidance.
You can find more information at www.co.lincoln.or.us/covid.
Stay informed
• Regional response: Lincoln County updates its site with COVID-19 news and guidance.
• Oregon response: The Oregon Health Authority leads the state response.
• United States response: The Centers for Disease Control and Prevention leads the U.S. response.
• Global Response: The World Health Organization guides the global
response