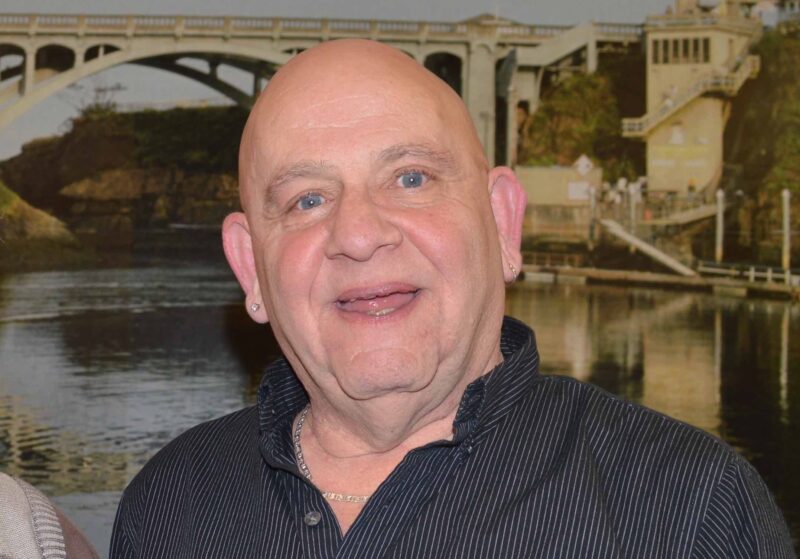 Publisher's note: The following guest column from Depoe Bay Mayor Robert Gambino is in response to Rick Beasley's opinion piece The Last Mayor of Depoe Bay.
My name is Robert Gambino. I am writing this, as a citizen, who happens to be very frustrated, due to an editorial that is full of lies, slander and selfish, opportunistic journalism.
I have enjoyed my service to the community for almost ten years as a city councilor, president of the city council, and now as Mayor. I have volunteered my time and efforts for the good of my community.
However, Mr. Rick Beasley (a reporter) decided to get very ugly in his literary endeavors most recently, because a vote of the majority didn't go his way. Mr. Beasley has always used council's actions, that he disagreed with, and turned them around to fit his agenda. That is "journalistic license", and therefore, he is able to stretch the truth and switch around sentences to suit his needs, and sell newspapers. And he does do that very well. He is quite an excellent journalist in that respect, and who can fault that. I CAN! The line between journalistic license and flat out lies and slander should be well defined. No one should resort to such demented diatribes just to make a buck. I have held back, for many years, from rebutting what this wordsmith resorts to.
Now, I HAVE to respond; to the character assassinations, misquotes and crediting of others for my or our council's achievements. I've even been listed as "rich" on social media,. Despite what others would have you believe, I am not rich; I live in a manufactured home; I am retired, yet still must maintain part time work to pay the bills, just like most of you. Please note; small city councilors and mayors do not get an hourly wage; they do not get a salary of any kind; they do not receive stipends for their service. Not one dime! It is totally voluntary service. So the, "lining his pockets" verbiage is uncalled for and clearly reflects the flavor of Mr. Beasley's rants.
If I were rich, Mr. Beasley would be facing some serious slander and defamation charges! He is a liar, and an opportunist extraordinaire, which, of course, is his right. He's very clever, and certainly smart enough to secure his journalist future. Most of us would like to be that successful. But, not at the cost of others' integrity and character.
Thanks to folks that don't have their facts straight, similar to the aforementioned reporter, I have even been threatened with physical harm on social media.
Incidentally, I will state to you that Mr. Beasley recently accused the Lincoln County Board of Commissioners, in print, for being responsible for the suicidal deaths of some of his close friends. Really? If it were not such a sad, sad statement, it would almost be laughable!
An example of how Mr. Beasley has, most recently, struck venomously is that he didn't achieve his goal during the recent public City Budget Committee meetings. Mr. Beasley was appointed to the Budget Committee, and I voted for him. He is quite capable and knowledgeable in that vein. But Rick lead an effort to scrutinize every line item in the budget during its first two hour session. This continued action would have taken at least six months of meetings and discussions to complete. The Budget Committee, who I am only one vote on, of 14 committee members, voted to suspend the dissection of the budget and approve the diligent, three month work of the city recorder in order to make the state's deadline. Mr. Beasley and one city councilor were the only two that voted in the negative. The whys, wherefores and spending particulars would be handled later with the creation of a Financial Committee that was suggested by Rick himself. I voted in favor of that motion. But, Rick made sure that everyone read that, "Gambino abruptly ended recent budget committee deliberations after some members began to whittle-away at spending on sacred cows." Line items on a city budget are not sacred cows and it was the majority vote of the committee, not singly my doing as he would like everyone to believe. The Mayor has exactly the same powers as the rest of the members of the Budget Committee, and no more. That is, one vote!
Another point I'd like to make about Rick's uncanny ability to twist the truth. As many of you have probably noticed, every time Mr. Beasley writes an article about Depoe Bay City Council, he quotes, and flat out touts, the incredible abilities and service of one particular councilor. Read almost any article from the Newport News Times that was authored by Rick and you will see derogatory comments about the Mayor but incredible accolades about this one councilor, his friend. I believe Rick's friend is an excellent councilor. But they are no more incredible than the rest of our fine volunteers on the council. Each of them give of their time, energy and concern to the greatest extent possible. Yet that same councilor is frequently opining about how the council is holding back information and not "being transparent". Everything that a governing body does is public information. There is no "lack of transparency". Interestingly, that councilor has also been on record, in meetings, several times, stating that they believe their duty on the city council is to "Protect the citizens of Depoe Bay from the City Council".
I have thoroughly enjoyed my tenure on the city council of Depoe Bay, and having served unselfishly for all those years, I am a bit proud of my work, as I should be. If I weren't proud, then I wouldn't be doing my job and the "Grand Correspondent" would have reason to ridicule. Ask any folks that aren't associated with the two aforementioned, incredibly astute individuals, or the naysayers on social media who would rather make their case based on opinions and lies rather than investigating the facts or stepping up to make a difference.
I have learned so much and have had the opportunity to associate with some incredible people. I thank you for having had the opportunity to serve.
I apologize for the rant. I'VE JUST HAD ENOUGH.