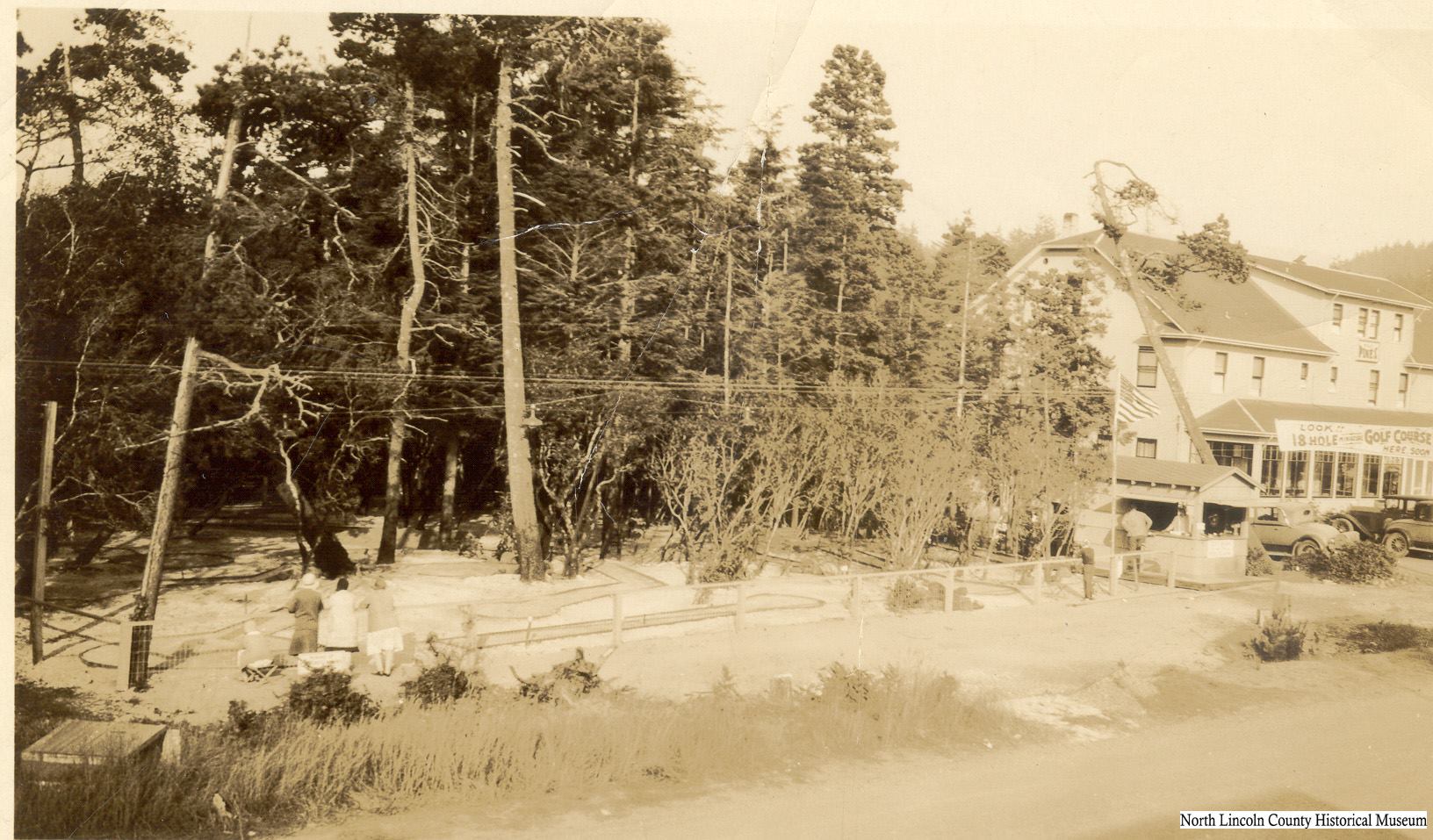 The Pines Hotel was built in 1927 by Fred Watson. This three-story wood frame hotel cost a total of $20,000 to construct.
The Pines was the first destination resort hotel in Taft complete with a ballroom, restaurant and was a place for locals to play cards and gamble.
The Pines Hotel burned to the ground in 1976, was rebuilt, burned again in 2008 and is currently a vacant lot.
In the early 1930s, just north of the Pines, there was a peewee golf course and hamburger stand.
From the archives of the North Lincoln County Historical Museum.