Former Lincoln City Mayor Don Williams took to Facebook Saturday with a video that shows a man making off with charity funds from his Redemption Thrift store in Taft.
The man can be seen in a video — captured by Williams' surveillance system — taking a jar intended to go to Children's Evangelical Fellowship, one of the assorted charities Williams donates his sales and customer's extra change to.
Redemption Thrift was started this year by Williams to fill a void left after Goodwill shut down during the height of COVID-19. All kinds of items can be found at the store. From clothing to exercise equipment to tables and Atari games.
According to Williams, the man asked him if he wanted to buy a knife and when Williams told him no, he said he was just waiting for a ride and wandered the store.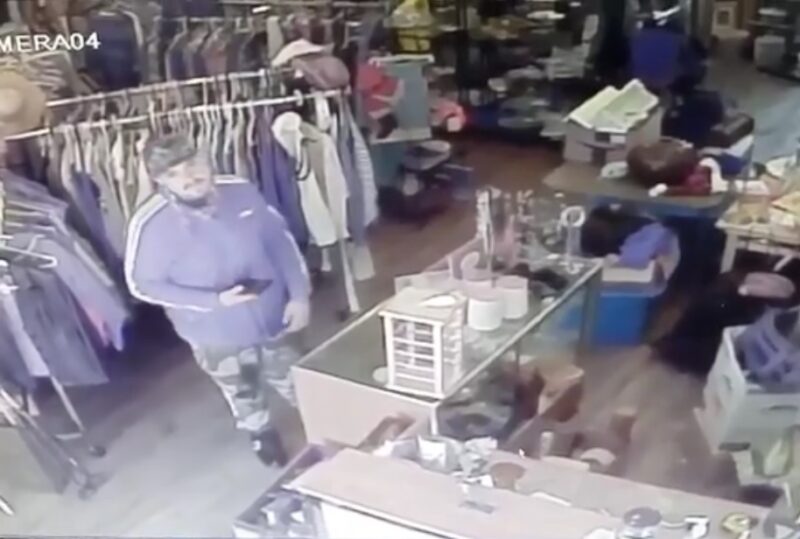 The video shows the man grabbing the jar and leaving the building.
"He maybe got 15-20 bucks," Williams said. "Usually I hide the jar when I'm not in the room, but I got distracted by duties and left it out."
Williams said he noticed the jar was missing when a customer didn't want their change and he couldn't find the charity jar.
Williams has since replaced the stolen funds with his own money to make it whole, saying he wouldn't let someone come between his mission to help charities with his thrift store business. Williams also said he forgives the man.
Redemption Thrift, 1206 SE 48th Place, is open Thursday, Friday and Saturday 10 a.m. – 4 p.m. If you know the man in the video, call Don Williams at (541) 669-0085.