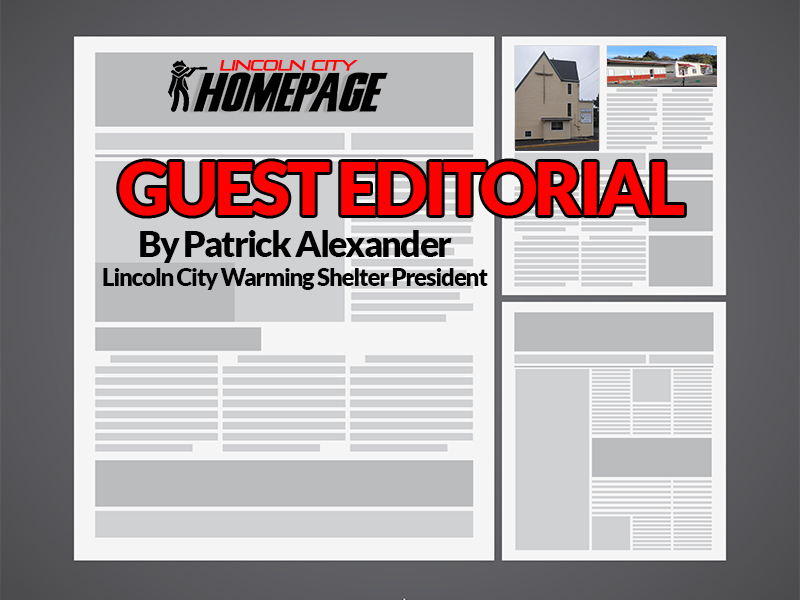 With winter knocking on the door, the Lincoln City Warming Shelter faces a funding crunch and needs your support in order to continue its valuable work.
Our operation is dedicated to two aims — helping the homeless with emergency basic needs; and helping those who are ready to change their lives take the first steps in that direction.
In both areas, we have seen enormous success.
Last winter, our severe-weather shelter was open for 49 nights, providing 649 bed-nights of safe, warm respite from the elements. At the same time, we were helping clients start to turn their lives around through the Resource Referral program offered at our daytime resource center. To date, the program has served 51 clients, 43 of whom have gone on to find employment, accommodation or both — a success rate of 83 percent. The end goal of this program is to turn people into taxpayers, and it is working.
In order to fund these activities, our group has strategically sought and applied for funding from local, state and federal sources. While we have seen great success in several of these applications, the amount of funding received has fallen short of our budget.
Further grant applications are in the works, but the earliest we can expect to receive funds from these efforts is Jan. 1. In the meantime, we face the challenge of keeping the doors open for our clients at the time they need our help the most.
Our most recent funding shortfall, and the one that has been the subject of significant discussion on social media is the decision by Lincoln City Council to award $4,600 from its Outside Agencies Fund in response to our request for $12,000.
The council is to be commended for its foresight in allocating $150,000 for two years in a row to benefit local nonprofits. For a city of our size, that commitment to assisting volunteer endeavors is truly inspiring.
The $45,000 grant that our group received last year formed the financial bedrock of our operation. We are grateful also for the $4,600 awarded this year and will put the money to good use. That said, even a cursory look at this year's donations shows that our request under-performed compared to the rest of the field and it is clear that councilors had issues with our operation.
One of these issues concerns our legal ability to host clients overnight at Taft Hall. Our group has been working with the planning department since March toward a solution that would allow overnight use of the shelter as an Accessory Use to our daytime resource center. We worked toward that goal in good faith for six months, culminating with a zoning amendment application filed with the city on Aug. 31.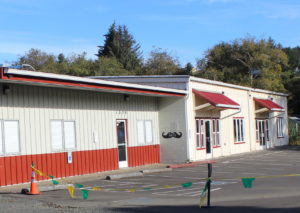 However, on Sept. 14, two weeks after that application was filed, City Manager Ron Chandler told us that Accessory Use was simply not an option for the overnight shelter. He said the only way to have legal overnight use of Taft Hall would be to amend the zoning to specifically allow for Emergency Shelters.
While this clarity is helpful, it is unfortunate that it came so late in the year. There is now no conceivable way to go through the three-month zoning-amendment process, followed by another months-long Conditional Use permit application that would be required to operate a shelter in time for this winter.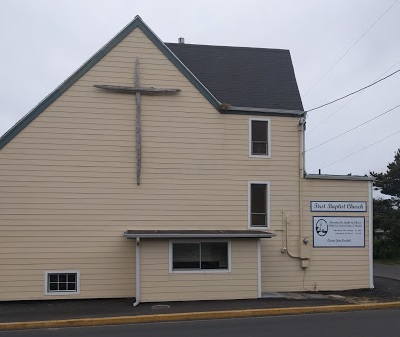 As a result, our group has scrambled to find alternate promises for overnight shelter and we are pleased to report that First Baptist Church on N.W. 17th Street has agreed to step up and fill the gap this winter. This site is currently under review by planning staff. We will continue to operate the daytime resource center in Taft to help motivated clients start to turn their lives around.
This cobbled-together provision of services will serve for this winter, but in order for our group to continue to operate a severe-weather shelter for the winter of 2019-20 and beyond, we need a clearer idea of what the City wants to achieve in the area of homelessness and how it wants to empower non-profits to help reach those goals. The appropriate format for such an exchange of views would be a workshop session, potentially one that sets the stage for a larger community discussion involving other governmental entities, service groups and the business community.
With elections on the horizon and upcoming retirements in the city planning department, the best time for such a workshop would be in spring, after our shelter season is over for the year.
In the meantime, we must face the task of keeping our doors open.
Our most pressing need is financial support and, as a 501c3 nonprofit, we are glad to provide tax receipts for all monetary donations. For details on how to donate, go to www.lincolncitywarmingshelter.com or contact our program director Amanda Cherryholmes at 541-264-0457.
We also need volunteers to help in all sorts of areas, from checking in clients at the front desk of the resource center to providing overnight security on nights when the shelter is open. To find out more, contact our volunteer co-ordinator Sharon Padilla at 541-992-5748.