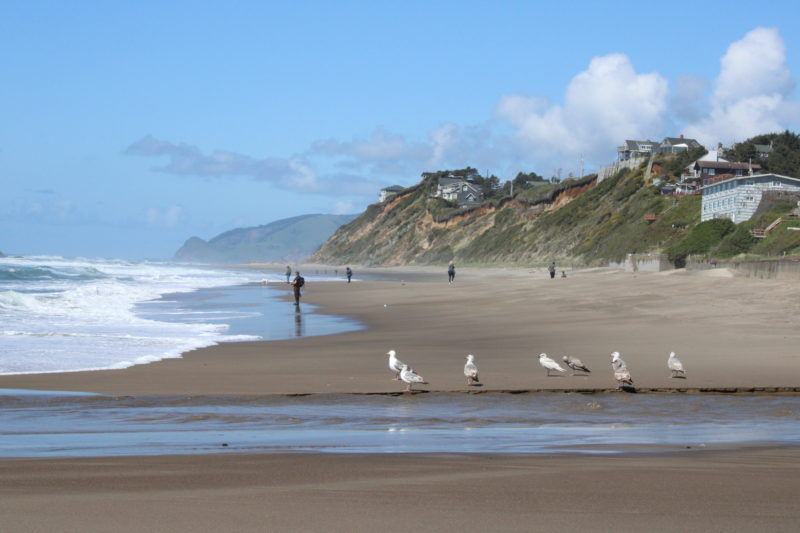 Keeping Lincoln City Homepage on the streets and beaches of Lincoln City, Depoe Bay, Newport and Otis isn't cheap. When we lose a camera or a shoe what are we supposed to do?
Advertisers have kept newspapers in business throughout the years and what we are doing is no different. Welcome to the digital age where content is still king, but the format has changed.
WHAT WE OFFER
Great content. Real investigative journalism done fair and ethically. You'll find the biggest stories on Lincoln City Homepage first, fast and free.
Also, we are growing really, really fast.
We attract new users every day, and our social media presence continues to outperform the competition. Facebook user engagement is unrivaled by all other local news media and our stories reach people from all over the world from all walks of life.
Our readership has grown so much in the past couple years and we have reached a minimum of 5,000 users per day and hit 10,000 routinely. Spikes up to 60,000 are not uncommon for hot stories.
We're thankful to the people who check out our website daily for the freshest news that matters to them. We continue to custom tailor and improve our product based on their input and observations of real data.
Adding the Open Businesses pages during the COVID-19 pandemic was done to address current needs of the people. Businesses have thanked us in droves for putting out the Open Businesses page and have said it might be the difference in surviving the shutdown.
To keep things running smooth and to further our goals of providing the best coverage people have come to trust and expect, we rely on advertising dollars. That's where you come in.
When you get right down to it, we get a lot of hits from people who will see your ad and you'll get tons of clicks to wherever you want to take them. Advertising with us means you get the best bang for your buck.
Homepage ads are served as images, and therefore, not susceptible to ad-blockers used by a growing number of internet users. Why pay for ads some people won't even see?
Get in Lincoln City Homepage all year long for $1,500.
You can change your ad as much as you like (within reason). 
Month-to-month advertising is $150. Weekly rate is $50. 
OPTIONS
We currently have two sizes to choose from, billboard and box:
728 X 90 billboard – $150/month & $1,500/year
Top of the website is $300/month & $3,600/year 

300 X 300 box – $150/month or $1,500/year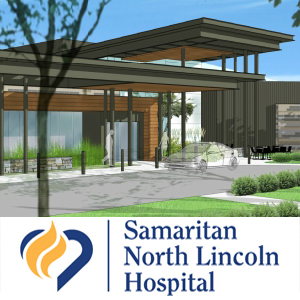 Ads are first come first serve. If you buy an ad or renew with us, you go to the top.
SPONSORED CONTENT
If you would like to publish articles on Lincoln City Homepage, you can submit sponsored content to us and we will format it for our "Sponsored Content" section. Price is $100 per article and a new author is created on our site, complete with a byline and links to a website and social media pages. The back-link to your website will most likely increase your search engine ranking position.
MOBILE FIRST
More than 65 percent of our web traffic is from mobile visitors. To make sure readers have the best possible experience, we have engineered content that strips away gaudy elements and focuses on content. Therefore, we maintain the fastest, lightest footprint in Lincoln County news media. Check it out on https://gtmetrix.com.
Still on the fence after all that?
We're local and not owned by some media conglomerate in Chicago. Support us and you support the community. We have done things to great effect in the community that most don't know about. We'll always act in the best interest of Lincoln City's citizens, businesses and government. 

Homepage cares. Minimizing harm and practicing common journalistic standards are only part of what we provide. If someone is not used to a reporter asking questions and says something they'd probably regret, we recognize that and act accordingly. Fairness goes a long way.  

Adhering to a strict code of ethics is what makes us successful. By holding ourselves to a high standard, we don't make mistakes and put out false information. That would go against our main mission of keeping the public informed. 
We have the most web traffic. Think of all those potential customers who will see your ad and give you unparalleled brand recognition and taps or clicks.
Additionally, by supporting us you enable us to increase our coverage and deliver news that affects people and their daily lives everyday. That has to be worth something. 
Get in Lincoln City Homepage all year long for $1,500.
Month-to-month advertising is $150. Weekly rate is $50. 
Enter the total amount you want to pay.
Need help creating your ad but don't have time to talk on the phone? Leave it to us to make your business stand out on our website, literally. Fill out this form and we'll get to work. It's free to have us design your ad.
541-992-0321