Looking for advertising Lincoln City?
Lincoln City Homepage is growing at an exponential rate. We continue to attract new users every day, and our engaging social presence is outperforming the competition. With the addition of Jim Fossum as our Senior Reporter/Sports Editor, we are breaking every record. With that many eyeballs on ads for your business or event, you'll be getting the best return on your investment! 
THE DEAL
Get in the Homepage-Mini and on our website for $150/month.
DESKTOP
The classic desktop experience has been around since the Internet started and remains a great way to display content with many extra features, such as entire backgrounds being clickable ads. We take full advantage of the latest web standards to ensure readers have a good experience and your ads are served in an unobtrusive way. 
MOBILE
More than 60 percent of our web traffic is from mobile visitors. To make sure readers have the best possible experience, we have created our own mobile website that strips away most of the desktop site elements and focuses on the content. Therefore, we maintain the fastest, lightest footprint in Lincoln City news media. Ad space is limited. Let's look at where we can put you.
The Loop Ad is the second-most visible ad on mobile devices after the header, showing between the headlines of articles. We put many hours of testing into our mobile theme to ensure the spacing is uniform and ads display correctly on all phones and tablets in portrait orientation. Pricing is $100/month. Ad size is 300 x 150 pixels.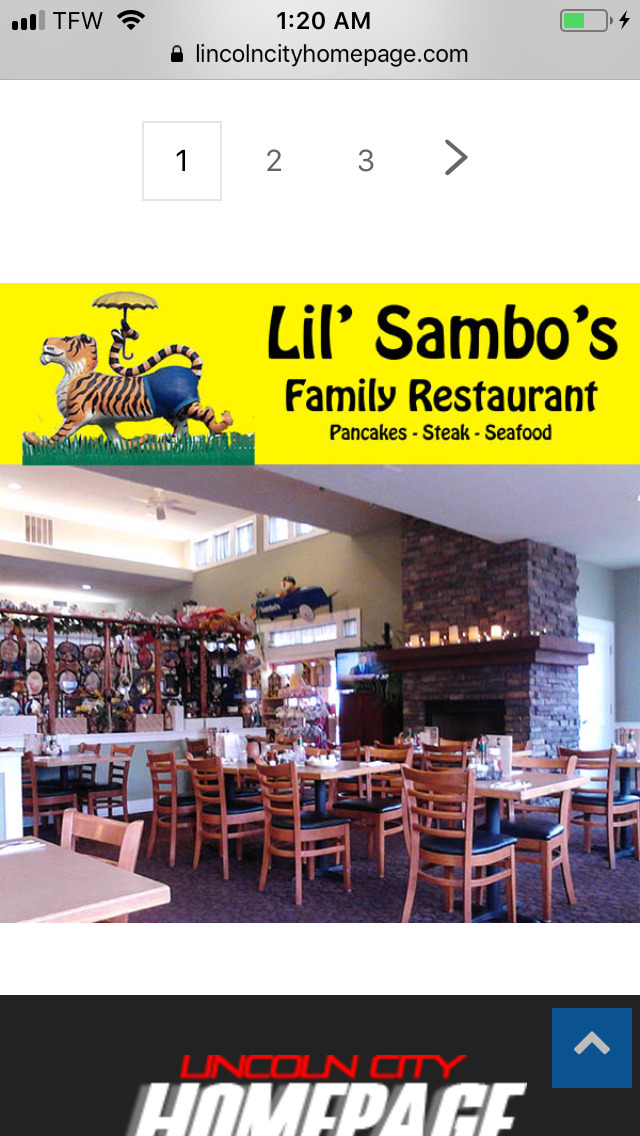 The Mobile Footer Ad runs at the bottom and is also on every page of the mobile website. Price is $100/month. Ad size is 300 x 300 pixels.
To increase visibility, we can also place ads directly in our articles. We offer 300×125 pixel ads at the top, bottom or in the middle of all the articles. Ads show on mobile and desktop.
Two things about us that defines how we do business in general:
We're local. You are supporting a local news agency that supports the Lincoln City economy. We hire and shop locally, too.

We care. We will give 5 percent of all our advertising money to different charities every month. Check our Facebook page for actual donations and see Homepage staff wearing T-shirts purchased with ad revenue from charity or schools. 
By supporting your local free news service, you give us the ability to increase our coverage, and get a return on investment that will grow long into the future.
If you're ready to buy an ad right now, we'll send you to our sister company, Wernerhost, to check out. Looking forward to working with you and thanks for supporting your local news.
541-992-0321
Need help creating your ad? Leave it to our crack team of professional designers to make your business stand out on our website, literally. Fill out this form and we'll be in touch.