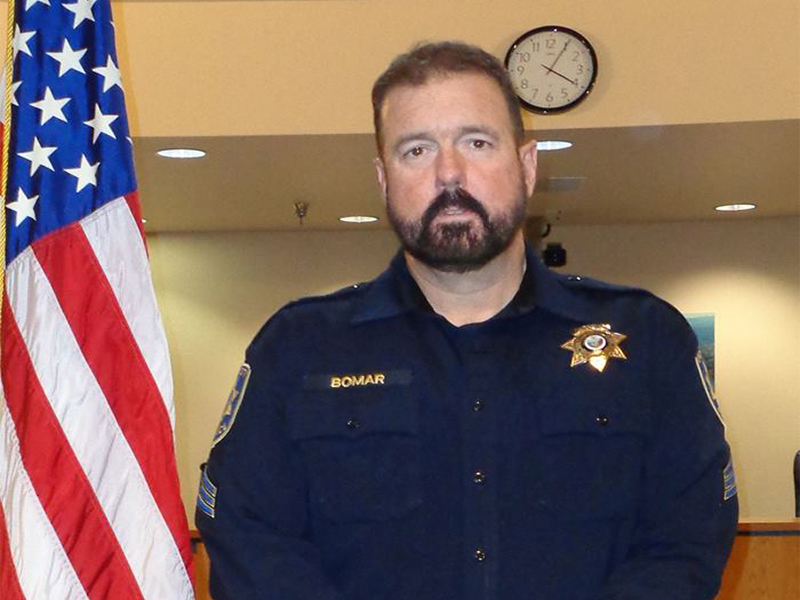 Officer Robert "Bobby" Bomar was sworn in Tuesday as sergeant with the Lincoln City Police Department during a ceremony at City Hall.
With his promotion, Bomar said he hopes to continue the solid and trusting relationship he has built with the community and to provide supported mentoring for his fellow officers.
Bomar said he is honored to join LCPD's leadership team. His said his goal is to contribute to a positive environment that encourages the retention of new and current officers, offering them a place where they desire to work.
Bomar, whose law enforcement career spans over 24 years, has been with LCPD since 2005. After completing enlistment with the Army, his initial goal was to work in the medic/firefighting field.
While employed with a private company performing loss prevention around Portland and Salem, he worked closely with law enforcement and became a reserve officer with the Gervais Police Department in 1994. He said he enjoyed the work so much he decided to pursue a law enforcement career.
After spending one year in Gervais, he was hired by the Newport Police Department in 1995. He spent 10 years there before joining LCPD in 2005.
During his career he has served as a Field Training Officer, a Bicycle Enforcement Officer, a Defensive Tactics instructor, a SWAT Officer and in the offices of the president and vice president for the Lincoln City Police Employees Association.
Bomar has been recognized for his service with numerous letters of commendation. In 2016, he received the Life Saving Award from the Oregon Police Officer Association.