By Kiera Morgan: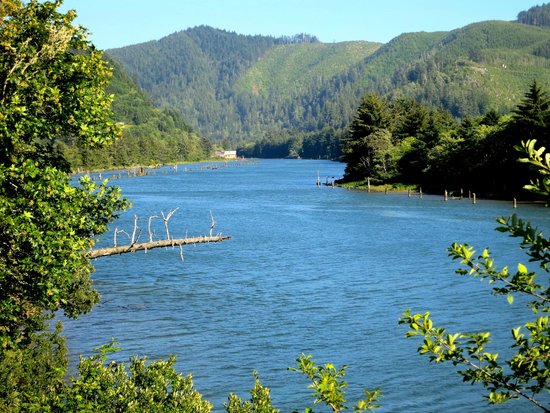 At this weeks county commission meeting, commissioners heard from a group concerned about biosolids that are being applied within 50-feet of the Siletz River. This is the treated sludge that comes from the city's waste treatment plants.
According to County Commissioner Bill Hall "this sludge can be used for exclusive farm use and according to DEQ rules, it can't be spread within 50-feet of any ditch, channel, pond, waterway or within 200-feet of a domestic water source or well."
Commissioner Thompson expressed concern over the apparent lack of inspection by regulators.
Scientist Betty Kamikawa pointed out that the Siletz is a major domestic water source and the biosolids application can't be within 200 feet of the river. "I believe that the Siletz River is a domestic watersource, which means they should not be applying that 50-feet from the River, it needs to be 200-feet away." Kamikawa pointed out that the county health department should have a copy of the permits from DEQ. She said the site authorization can be revoked.
The group also expressed concerns that the land where this is being applied is used to grow hay, and that there is cattle close by. Animals eating the plants and hay will be ingesting the toxins. Rain can also cause toxins to flow into the river affecting fish. This is why the group pointed out that the 200-foot buffer needs to be followed. After hearing public comment, Commission President Doug Hunt said they will further investigate the matter and will contact State Representative David Gomberg and State Senator Arnie Roblan to see about making changes at the state level.