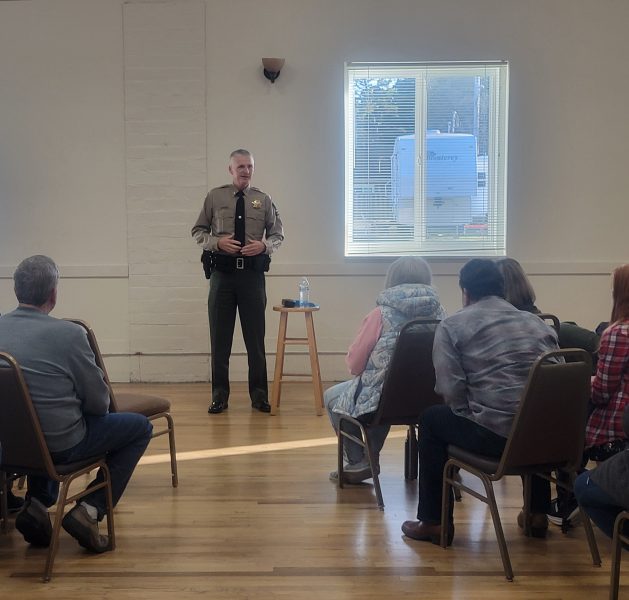 Gleneden Beach Community Hall hosted Lincoln County Sheriff Curtis Landers on Tuesday afternoon.
Speaking to the crowd of over 50 attendees, Sheriff Landers shared his background in law enforcement including his early days doing ride alongs.
"Going on the ride alongs and driving fast was fun." He said, which drew laughter from the crowd. "But now that I'm responsible for things…no more driving fast.  For anyone."
He shared about his time as a contract deputy with the city of Depoe Bay.  Feeling, at first, he was being punished somehow by being assigned to a very small town, he soon changed his mind.
"I gained so much valuable experience by working in a small town… I learned a lot,  It was a valuable lesson getting out and meeting everybody, solving crimes.  It was very valuable."
Bringing the group to the present day Landers added,
"I'm now in my third year of my second term as Sheriff and I really enjoy it."
He then opened the floor to take some questions from the audience where questions ranged from current staffing levels to jurisdictional boundaries. 
Landers said he was encouraged about his staffing levels but did say they were still lower than he would like.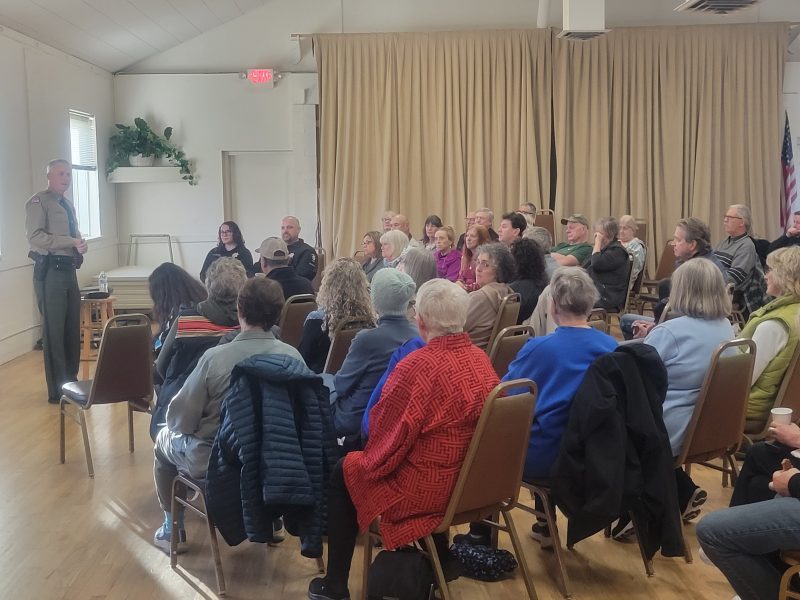 He shared that his department's areas of coverage were anywhere in the county that isn't already covered by a city's police force, adding that they often relied on the State police for assistance and back up when needed.
One question dealt with his department's interaction with the mentally ill.
"Unfortunately it is the mentally ill and drug addicted that are filling our jails.  It's a huge problem and as you can imagine it's not a good environment for someone like that to be in.  Someone who comes into the jail environment suffering from mental illness really starts to deteriorate quickly in there."
"We are doing a lot of things-we have two mental health counselors, which is almost unheard of in a jail our size. We try to determine the level of someone's mental illness as quick as we can."
He went on to talk about the assessment process and how, sometimes, it is the first time someone's mental state had been addressed.  He spoke of how, in the past, someone suffering a mental crises could remain in custody longer than if they had pled guilty, served their time and were released on schedule.  "We don't see that as much anymore."
Lincoln City Homepage asked for the sheriff's observations about how the decriminalization of marijuana in 2015 and the decriminalization of more dangerous drugs via ballot measure 110 passed in 2020 is affecting the community.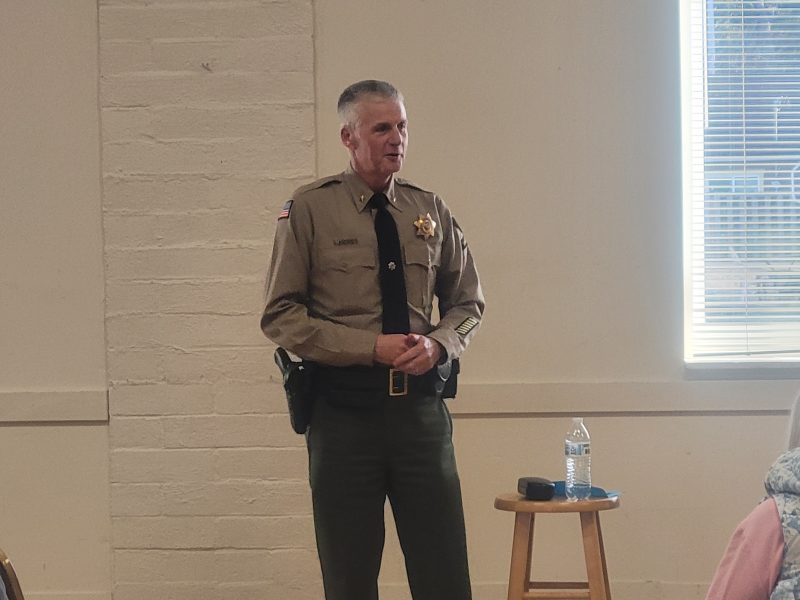 "I remember when any amount of marijuana was a criminal offense.  Now, basically if any one is caught with a small amount of those drugs, they are fined one hundred dollars and given the number to a hotline and if they call that hotline there would be no record of the citation.  No consequences."
"I can tell you," he continued. "Very, very very few people have reached out to use the hotline.  Basically how the measure was sold and passed was that we would get all these people (drug users) help via funding from marijuana sales.  They aren't taking advantage of the resources promised."
"Part of the reason of why some people get help in the first place is that they were arrested or repeatedly arrested until they reached a point in their lives where they saw that they needed a change." 
He went on to say that some of those convicted would take advantage of programs offered in jails. 
"Sometimes it's a wakeup call and not having that (experience of jail time) no one is taking advantage of treatment that is in place for them.  I think our youth see the lack of consequences to being arrested and don't see the harm (of drug use). It's really unfortunate."  
"I've asked people that finally got clean, 'what worked for you?  What made a difference?'  Their response is, 'I'd had enough.  I started participating in the programs while incarcerated and turned my life around.  If I hadn't been arrested and convicted I don't think I would have gotten clean."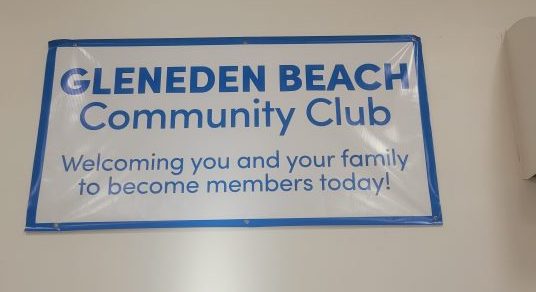 Gleneden Beach Community Center is at 110 Azalea Street, Gleneden Beach, Oregon 97388.  
They plan on presenting speakers once per month throughout the summer. 
Call 541-921-9573 for their schedule.