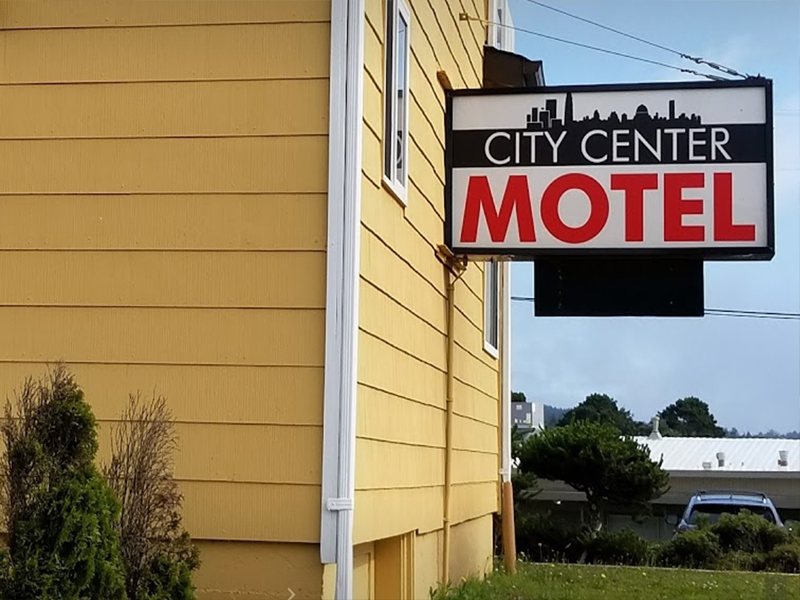 Lincoln City Police responded Thursday to reports of a male guest at City Center Motel being severely beaten by a man and woman, front desk clerk Teresa Morrison said.
Morrison said a heavy-set woman was dropped off by A Happy Cab of Lincoln City and entered room No. 6. She said the guest in room No. 7 came to the front desk complaining that his TV almost fell over and that an assault was taking place in the room next door.
Morrison said a male companion of the woman arrived at the hotel shortly after she entered and joined her in assaulting the guest. Morrison said the guest fired a BB gun, striking the man in the face and he began bleeding above his nose.
"He had a softball-sized wound and dents in his head," Morrison said. "I've never seen anybody beat up like that in my life."
According to Morrison, the man and woman fled in opposite directions — the man to a vehicle identified in surveillance footage as a dark purple or dark blue Dodge Durango, and the woman to the back parking lot, where the man picked her up.
Upon arrival, Lincoln City Police cordoned off the area with crime tape, took pictures and interviewed witnesses, she said.
City Center Motel is owned by America's Best Inn and Suites and located on the same property at 1014 NE Highway 101.