2018 beachcombing clinics are here!
Each clinic begins with a brief orientation by local expert Laura Joki at the 33rd Street beach access just north of the Sandcastle Beachfront Motel. To get there, from Highway 101 turn west onto 35th Street (at the Christmas Cottage), continue down the street and take a right at SW Anchor Avenue. The beach access will be on the left hand side. Public parking lots are located at 35th and 32nd Street. Parking is also available along SW Anchor and at the beach access.
Following the orientation, Laura will guide participants along the beach and help them identify coastal treasures. Some of the treasures you may encounter include agates, fossils, gemstones, shells, petrified wood, jasper, amber, rocks and minerals. Each clinic lasts 2 hours. Questions and feedback are encouraged from all participants.
Clinics are complimentary and pre-registration is not required.
WHAT TO BRING:
Winter on the Oregon Coast can be wet and chilly. Please plan to bring the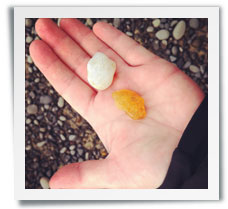 following to each clinic:
A warm, rain-resistant jacket
Sturdy outdoor shoes
Gloves
A plastic bag or container for collecting
BEACH SAFETY
Weather and ocean conditions can be unpredictable on the Oregon Coast. Please practice caution during the beachcombing clinics. This includes always facing the ocean, being wary of beach logs and debris, and keeping small children and animals near you at all times.
CLINIC DATES
JOIN US ON THE FOLLOWING BEACHCOMBING CLINIC DATES: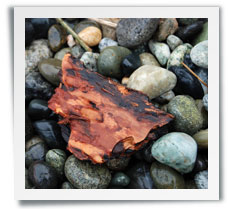 Friday, January 26, 2018 @ 9:00am
Wednesday, February 14, 2018 @ 1:00pm
Saturday, February 24, 2018 @ 8:00am
Sunday, February 25, 2018 @ 9:00am
Saturday, March 3, 2018 @ 3:00pm
Saturday, March 10, 2018 @ 9:00am
Friday, March 16, 2018 @ 2:00pm
Saturday, March 31, 2018 @ 2:00pm
Saturday, April 14, 2018 @ 1:00pm
Friday, April 27, 2018 @ 1:00pm
Clinic dates and times are subject to change due to weather conditions. Please check back here and on the VCB Facebook page for any cancellations or date changes.