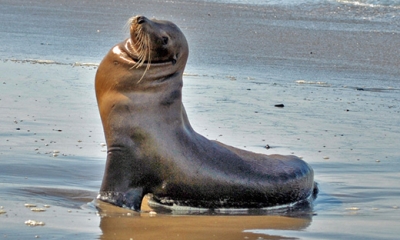 The Oregon Department of Fish and Wildlife issued a reminder about sea lions on Oregon's beaches.  Click here.
As many of our readers on Lincoln City Homepage's Community page on Facebook have seen, there have been sightings of sea lions on our beaches.
While hugely fascinating to see and tempting to approach, be reminded that these animals are both wild and possibly sick with a disease that can be fatal to dogs.
If you have concerns about a stranded or sick sea lion click here for more information from the Oregon Marine Mammal Stranding Network.