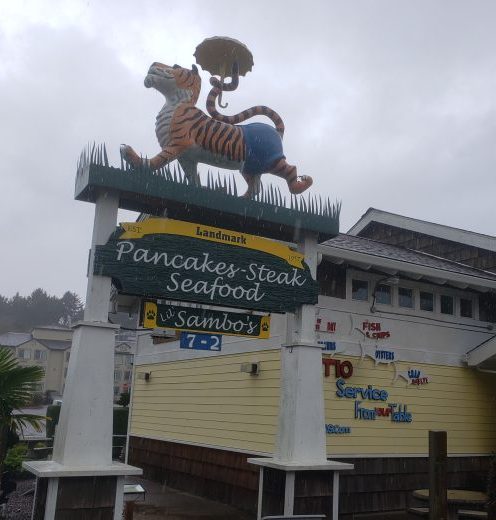 As surely as the Pacific's tides will come and go, so will businesses in Lincoln City. Sometimes they disappear for good and sometimes they change into something different, yet familiar.
So it is with Lil' Sambos restaurant at 3262 NE Hwy 101, Lincoln City.  Formerly owned by the Moore family, Sambos was an iconic bit of history in Lincoln City.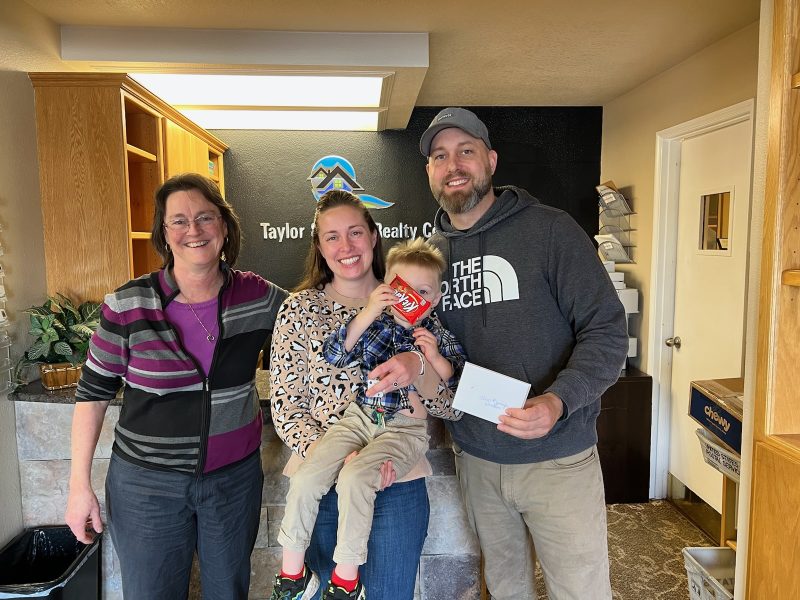 And now it faces a future with local residents and owners of Game Over Arcade 2821 NW Hwy 101, Lincoln City. Chris and Jenny Donner.
Purchased after lengthy deliberations within the family, the Donners plan to resurrect Sambos into a jungle themed children's amusement facility complete with climbing cages and various games for everyone to enjoy.
Asked how the idea began, Chris explained. " We knew , since covid, that this town has been losing kid's stuff left and right.  We kept thinking 'something will reopen,' but nothing did."
He continues, "We were at an international amusement conference and saw the possibilities of indoor play structures and thought 'This is doable!'
That was in November (2022). Right about that time Sambos closed and we thought, 'That could be a great building (for a play structure)' and we started thinking how it would work with the existing theming of the tigers and jungle and such.
We started brainstorming, then out of the blue our Realtor Debbie Williams called us on an unrelated subject and we started talking about Sambos and…here we are."
Asked when construction might begin, Donner said, "Soon, I hope.  But we need to get through spring break first."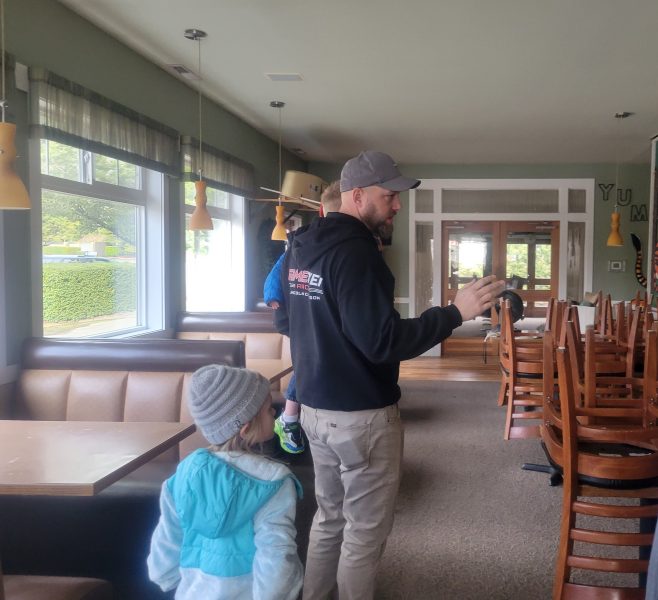 Donner hopes to come to agreement with a company that specializes in indoor play structures to design, deliver and build the amusement.  There will be food available but as of this article no concrete plans have been established. 
The Donners also plan on creating a private party room for birthdays.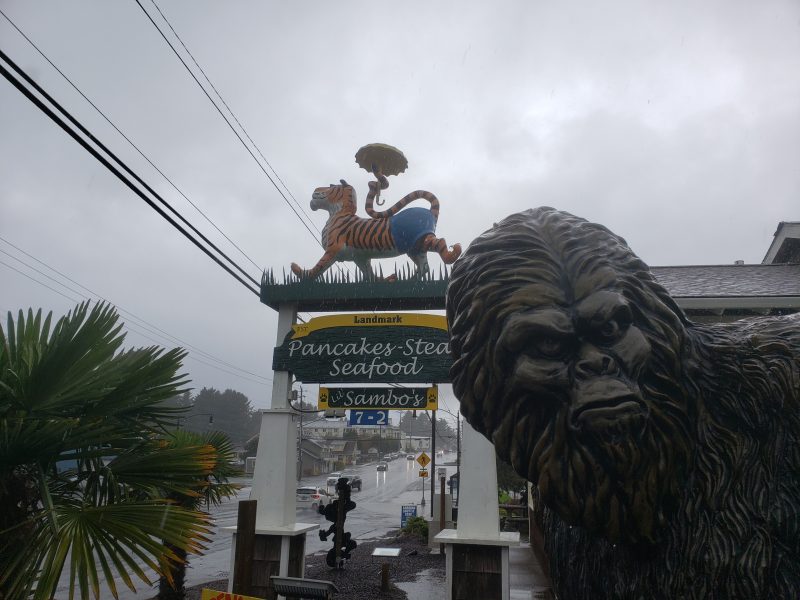 Locals and tourist alike will be pleased to know that the familiar umbrella carrying tiger will remain as will the latest fan favorite, the life sized Sasquatch.
No new name has been chosen.
Be sure to subscribe to Lincoln City Homepage for updates and Grand Opening dates.