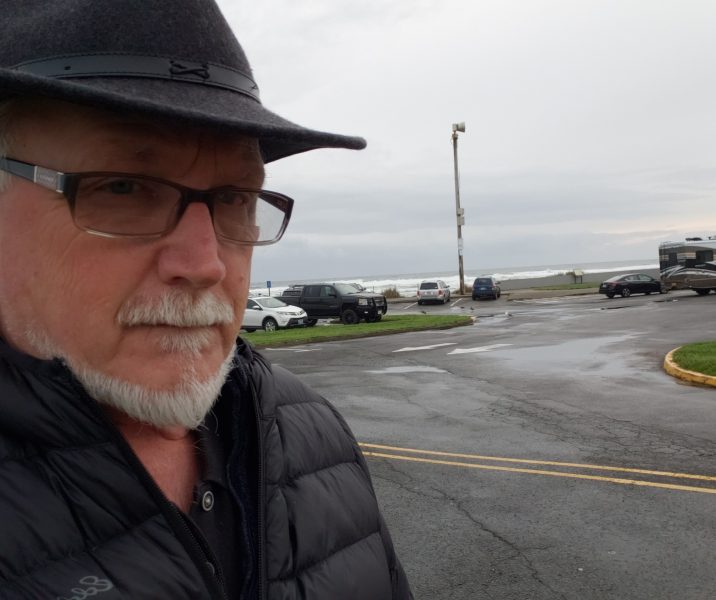 Shortly after being elected mayor of Lincoln City in 2014, I walked the length of the city from Lighthouse Square to Taft.
Along the walk I thought about the Brooks Report which was commissioned years prior to help our city see some areas for improvement. Not just for tourism, but also livability for citizens.
When I reached the D River Wayside I saw a shabby, rundown parking lot with a worn out, unkept State of Oregon visitor's kiosk that stood out like an octagonal shaped sore thumb.  I saw weeds and chipped paint.  I saw no landscaping.
As mayor I thought it was a poor representation of our city.  As an entrepreneur I thought of what a waste of a opportunity it was.  I knew we could do better.
Upon research,  I discovered the wayside was owned by the State of Oregon and Lincoln City had no say in its use or maintenance.
Later that week I attended a conference at the Salishan Coastal Lodge, where I met many representatives from various departments within the State of Oregon government.  As I made the rounds I asked each: "Would the state be interested in transferring the land to the city," and "Wouldn't it be better for the state if Lincoln City took over the ownership and expense of upkeep of the D River Wayside?"  Every person I asked said the same thing: "I think that's a good Idea."
After the meeting I approached Lincoln City City Manager Ron Chandler with my idea.  He agreed to look into it and began making calls. The response was positive and we began discussing taking over ownership of the wayside.  Shortly after, a group of city councilors joined me and members of the city's public works department as we tore down the eyesore kiosk with a backhoe.
From there on things slowed and the proposal from the state changed from selling to leasing the site to the city.  Not what I had hoped for, but still, progress.
Beyond beautification and easing access, I wanted the city to take ownership of the property to bypass state rules concerning vending in the park.  I saw the opportunity for small businesses and non-profits to bring food carts and various goods to the wayside. State rules prohibited that activity or severely limited it.
This brings us to the present day.  The City of Lincoln City is asking for an increase in the Transient Room Tax to help fund the construction of a "state of the art visitor's center" at the wayside.  I do not support the construction of such a facility.
What I envisioned was simply to improve the appearance of the area and to make it more comfortable to visit.
I've heard it said that the wayside is our "living room."
We don't need a million+, 2000 square foot, horizontal obelisk obstructing the view out our front window.
We don't need to further burden our parks department.  We can't afford the expense of extra personnel to maintain the visitors center and we sure shouldn't ask our guests to pay an extra two percent tax for the privilege of coming to look at the ocean.
My original vision was this:
Improve the restrooms.
Increase foot washing stations and drinking spots for pets.
Improve landscaping.
Reduce parking and increase sidewalk space for more access to handicap and non- handicapped access.
Encourage temporary vending such as beach bikes and food on the north edge by Kyllos.
Increase seating to enjoy the view.
Add QR code stations throughout to educate visitors about the ocean, the coast and Lincoln City.
I also believe we should examine the further need for Explore Lincoln City or the Visitors and Convention Bureau (VCB). When voters created the VCB there was no internet, no cable, no satellite TV.  Today, any business owner with a cell phone or website can reach thousands of potential visitors.   Do we still need a government bureau to bring more tourists to our town? I don't think so.
I would support an initiative to take a majority of the tax money now going to promoting tourism and redirect it to public transportation and improvement of walking and biking options throughout Lincoln City.  Businesses struggle to get employees to work and our roads are continually clogged with cars because we have never made public transportation a priority.
I won't tell people how to vote, but I will say that what the city is proposing is not what I had in mind.
Don Williams
Former mayor, Lincoln City