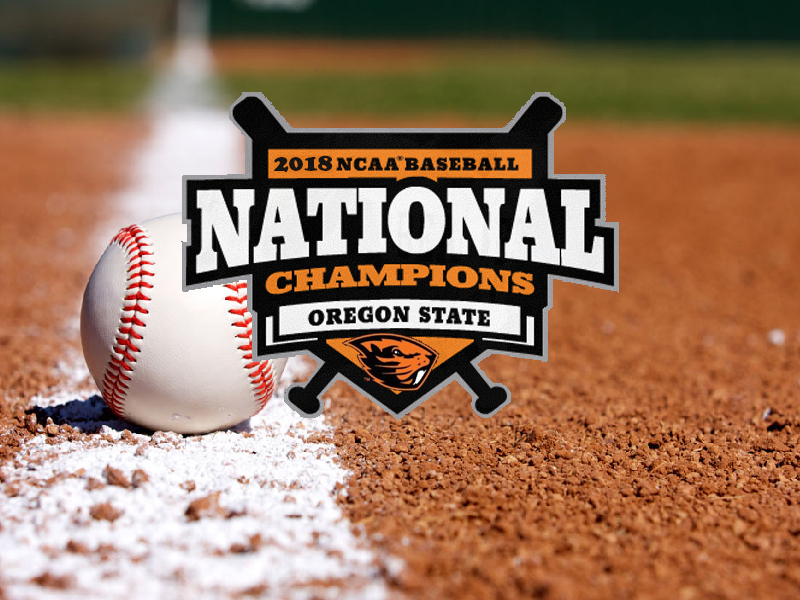 Oregon State's third College World Series championship won Thursday over Arkansas was the school's third NCAA title in any sport.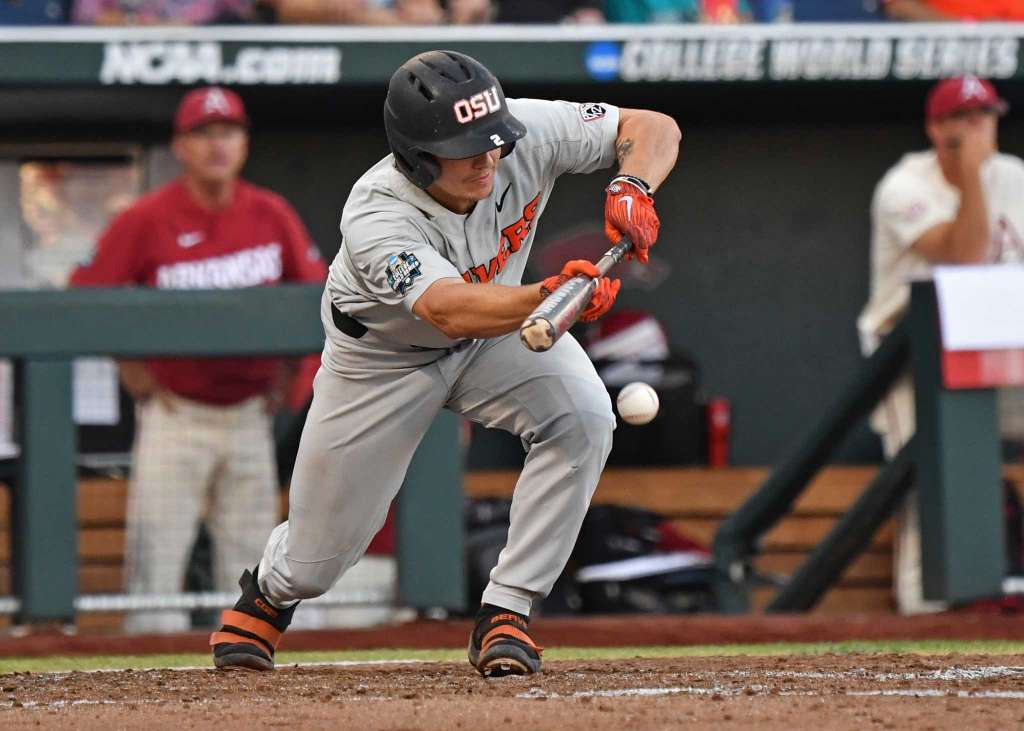 Here are some other things you might not have known about the Beavers baseball program entering this year's tournament:
• The Beavers have made a habit of becoming visitors to Omaha, the site of the College World Series. The Beavers made three consecutive trips to Rosenblatt Stadium from 2005-2007 and have been to the College World Series six times after their inaugural trip in 1952. Before this year's visit, the Beavers' most recent trip to Omaha came last year.
• Oregon State became just the fifth team in NCAA history to win consecutive titles when winning championships in 2006 and 2007. The Beavers were the first team in a decade to accomplish the feat and the first from the then-Pac-10 in almost 20 years.
• Oregon State is just the fifth team in the Pac-12 to reach the College World Series in three consecutive seasons.
• The Beavers became just the sixth league club to win the World Series by sweeping its entire way through Omaha. Oregon State went 5-0 in 2007, and trailed just one inning throughout the team's play in Omaha.
• A total of 26,887 fans came out to watch Oregon State's title-clinching 11-4 win over North Carolina in 2007. That total is the single-largest crowd to watch a championship series game in College World Series history. That series' championship game drew 25,012, the largest final game ever at Rosenblatt Stadium.
• In Oregon State's two championship seasons, the Beavers had 11 players named to the College World Series All-Tournament Team. That tied a Pac-10 record for most players over a two-year span.
Coaching Success
• Current head coach Pat Casey is one of many of Oregon State's successful head coaches. Casey is in his 24th season as head coach of the Beavers and enters the 2017 season with a program-record 845 victories, which places him in the top 10 in league history.
• Jack Riley, Casey's predecessor at Oregon State, previously held the school's record with 613 victories over a 22-year span. He won five titles with the Beavers during his tenure and posted 274 victories in Pac10 play for a .731 winning percentage.
• Ralph Coleman spent 35 seasons in the Oregon State dugout through three different coaching stints. Until Riley overtook him, Coleman was the program's leader with 561 victories, including 279 against Pac-10 clubs. He won 10 conference titles during his 35-year tenure. Coleman still holds the school's record for career winning percentage at .640.
• All three historical coaches for the Beavers are ranked in the top 20 in Pac-12 coaching history. Casey is seventh all-time in victories, while Coleman is 17th and Riley is 14th.
• After winning two straight titles, Casey was recognized nationally. In 2006 and 2007, he won National Coach of the Year honors by various organizations.
• Oregon State has three fine assistant coaches who will be in the dugout this season. Pat Bailey is in his 11th season as an Oregon State assistant. He has also tasted a national title after leading nearby George Fox to a Division III title in 2004.
• Pitching coach Nate Yeskie is in his 10th season with the Beavers. Oregon State's team ERA dropped nearly a run and a half in Yeskie's first season with OSU, and has been below 4.00 in eight of his nine years, including a school-record mark of 1.93 in 2017. Sam Gaviglio, Matt Boyd, Andrew Moore, Jace Fry, Drew Rasmussen, Mitch Hickey, Bryce Fehmel, Jake Mulholland and Brandon Eisert have all earned Freshman All-America honors under Yeskie. Boyd, Moore, Gaviglio, Fry, Fehmel, Mulholland, Jake Thompson, Luke Heimlich and Ben Wetzler have been named All-Americans during Yeskie's tenure.
• Andy Jenkins is back for his seventh season with the Beavers and the sixth as an assistant coach. Jenkins played on the Beavers' 2005 Pac-10 championship club and spent seven seasons in the Minor Leagues, reaching the Triple-A level in both 2009 and 2010.