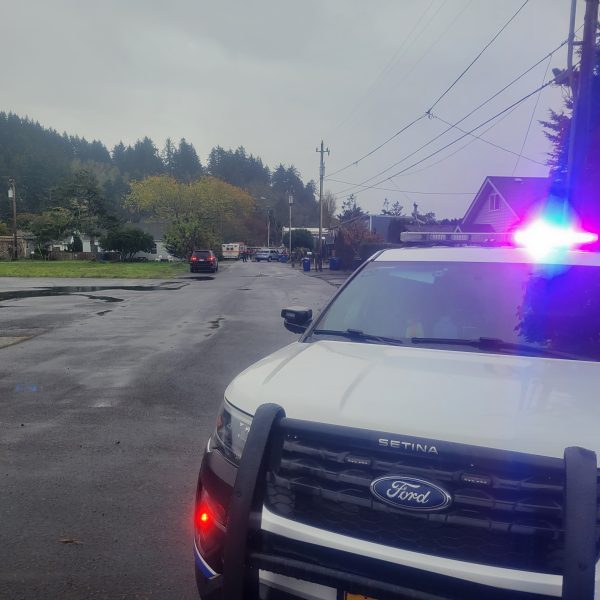 **At approximately 5p.m. Wednesday police took the suspect into custody.  No one was injured.  Details are still coming in but best information is that the people originally deemed hostages were not hostages but rather were sheltering in place in the house until extracted by law enforcement.  Afterward, police continued talking with the suspect until the situation was resolved.**
The area around a home on SE Keel has been surrounded by multiple branches of law enforcement as a possible hostage situation has unfolded.  Local witness tells me the event began as early as 1:30, "I saw them arrive after I picked up my kid.  The guy inside the house said he would kill them (potentially two hostages) if the cops were called."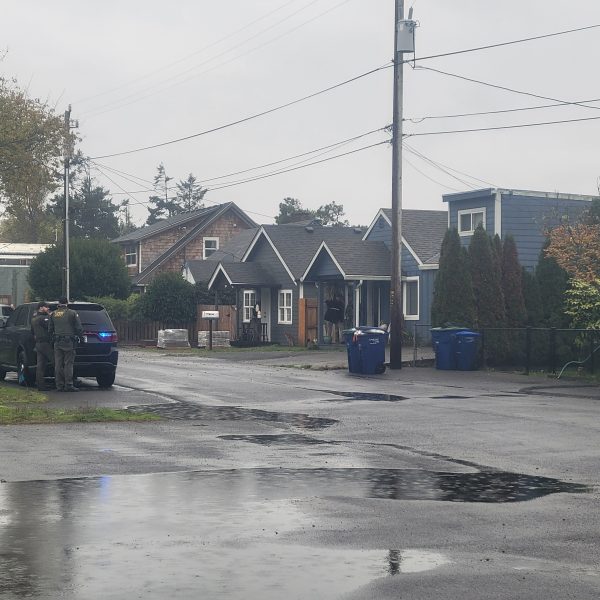 As the rain was falling, officers from state, county and city jurisdictions held their positions and cautioned lookers on to stay away from the scene.
No officers on scene would comment except to warn me that where I was standing (facing the blue house in the photo) was in direct line where someone in the house had been pointing a weapon.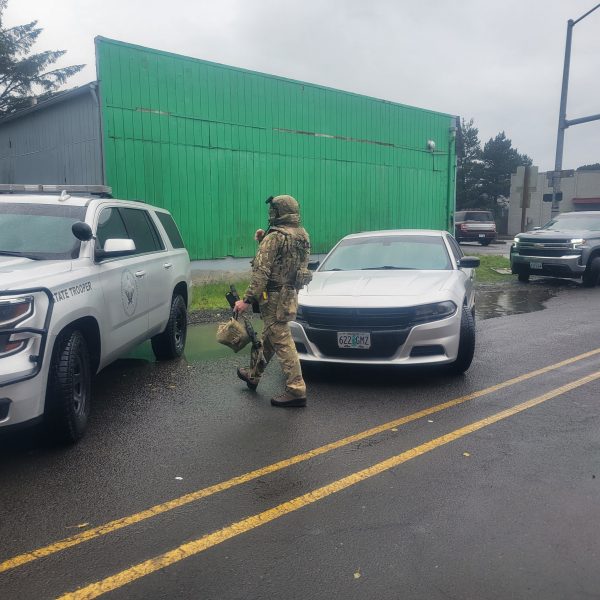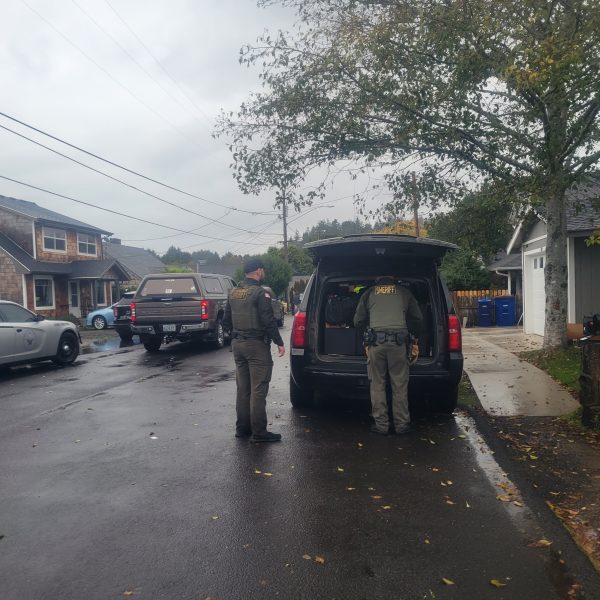 Like, follow, subscribe for updates