Two earthquakes were monitored by The United States Geological Survey late Sunday and early Monday about 100 miles west of Bandon, OR.
The earthquakes were measured at 4.8 and 4.9.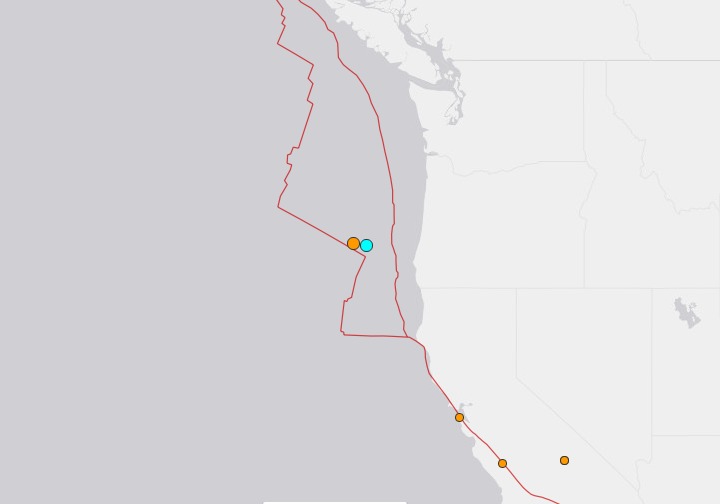 I spoke with a seismologist with the USGS and he said that area off the Oregon Coast is very active and they monitor these earthquakes all the time.
"These particular size quakes are not of concern." – Seismologist USGS
When asked if these kinds of earthquakes could possibly cause a Tsunami the seismologist said no. There needs to be a much more violent vertical shift of the plates and they didn't see any evidence of that.
So sleep easy Lincoln City. You won't be washed away today.