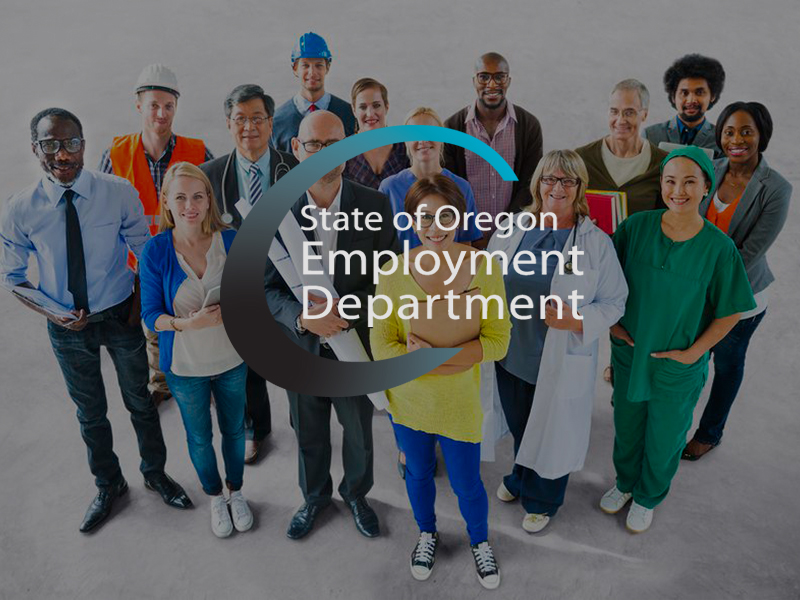 Employer-Provided Benefits by Industry, Region and Firm Size in Oregon
Three-fourths of private employers in Oregon offered one or more health, retirement, leave, pay, or other benefits to employees. Benefit offerings differed across industries, regions, and employer size classes in Oregon. These findings are based on a survey of more than 12,000 private employers conducted between June and August 2018, and published in the new report Employer-Provided Benefits: Offerings, Enrollment, and Rising Costs.
Health Benefits
More than half (59%) of all private employers offered health benefits to employees. In the wholesale trade and information sectors, three-fourths of employers offered health benefits to full-time employees. Smaller shares of employers offered health benefits to part-time employees. Industries most likely to offer health benefits for part-time employees included employers in private education services (21%), health care and social assistance (18%), and professional and technical services (17%).
Employers providing health benefits reported an average monthly premium of $828 for individual plans, and an average of $1,291 for family medical insurance. Companies' contributions averaged 88 percent of individual premiums, and 62 percent of family plan premiums. Almost three-fourths (73%) of employers with health benefits reported an increase in the total cost of their health plan over the past year. When asked how providing health benefits affected their business or workforce, two-thirds of employers with these offerings cited their high cost.
Retirement Offerings
Half of all private employers offered retirement benefits to full-time employees, while nearly one-fourth (23%) provided retirement benefits to part-time workers. Sectors with the largest share of employers extending health benefits included health care and social assistance, and professional and technical services. The most common retirement benefit offered by private employers was a defined contribution (401, 403, or 457) plan. Two out of three employers (68%) with these plans offered some type of contribution matching.
Many employers with retirement benefits (29%) reported little or no effect of their offerings on their business or workforce. Another 22 percent noted the positive recruitment and retention effects of their retirement benefits. One-fifth (21%) of employers with retirement benefits also cited the high cost.
Leave, Pay, Fringe, and Other Benefits
A variety of leave and pay options were among the most commonly offered benefits by employers for full-time workers. These included paid holidays (54%), annual pay raises (51%), and unpaid leave (50%). Unpaid leave and annual pay raises were also among the most broadly offered leave and pay benefits for part-time employees (36% for each). With the unemployment rate at or near a record low in Oregon for the past two years, many employers may be giving annual raises as another labor recruitment and retention strategy.
Employer Size and Location
Across the board, a larger share of the biggest employers (50+ employees in Oregon) provided health, retirement, and the most common pay and leave benefits. Nine out of 10 large employers offered health benefits, compared with one-third (33%) of the smallest firms (with 2 to 9 employees). More than three-fourths (77%) of large employers offered retirement benefits, while one-fourth (25%) of small employers did. Meanwhile, the share of mid-sized employers (10 to 49 employees) generally reflected the benefit offerings for all size categories combined.
At least half of all companies in Portland and the Willamette Valley offered health, retirement, and each of the most common leave and pay benefits in June 2018. Following them, the areas with employers most likely to offer benefits included Central Oregon and Southern Oregon. The Bend metropolitan area falls within Central Oregon, and Southern Oregon consists of the Medford and Grants Pass metros. Wholly non-metropolitan areas – the Columbia Gorge and Basin, the Oregon Coast, and Eastern Oregon – had the fewest employers offering the most common benefits.
Additional Information
More information about employer-provided benefits in Oregon – including interactive graphs, the full report, and a related podcast – can be found on the Benefits page at QualityInfo.org.