Week 1 Overview
Week 1 of the NFL season has come to an end, and, boy, it was a good one. We had great defensive battles, rookie quarterbacks and some high-powered offenses.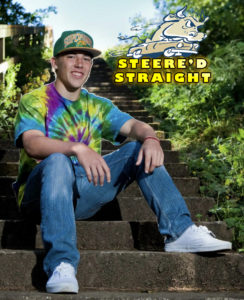 Here's a breakdown of some headlines coming out of Week 1.
Where Does Matt Ryan Belong Among NFL QBs?
After Matt Ryan's performance Thursday night against the Eagles, where he was shut out in the red zone, fans and media alike were asking whether or not Ryan was a legit QB, or if Shanahan's offense made him better. When you compare Ryan's stats with his MVP season and an average of every other year, it looks like we're talking about a completely different player.
MVP Season
Other Seasons Averaged
Yards Per Game

309 yards

258 yards

Completion

Percentage

69.9%

64 percent

Touchdowns/Interceptions

38/7

25/13

Quarterback

Rating

117.1

90.5
As you can see from the table, Ryan either had a blowout year, or needs Shanahan to be elite. He threw for more than 50 more yards a game and averaged nearly one more touchdown in his MVP season. His quarterback rating isn't even comparable, as it increases by nearly 30 in the MVP season. Outside of his MVP season, he only has one other year when he threw under 10 touchdowns.
Not only does Ryan need Shanahan, he needs some confidence in the red zone. He went 1 for 9 with an interception in the red zone on Thursday against the Eagles. In his last 20 passes to Julio Jones in the red zone, he has only connected on one. Outside of his MVP season, Ryan is just a guy finding himself in the middle tier of NFL quarterbacks. When you take away his MVP season and look at the stats, he stacks up with guys like Matt Stafford, Andy Dalton and Joe Flacco.
Matt

Ryan

Joe

Flacco

Andy

Dalton

Matthew

Stafford

Yards Per Game
258

YPG

232

YPG

234

YPG

278

YPG

Completion

Percentage

64%

61.8%

62.4%

62%
Touchdowns/

Interceptions

25/13

23/13

24/13

26/14

Quarterback

Rating

90.5

84.3

88.9

88.3
Ryan may have led the Falcons to a Super Bowl, and stolen a MVP, but don't let that misguide you from the fact he is just an average player who is the third-best quarterback in his division.
A Game of the Year Candidate
On Sunday night, we got to see a fantastic matchup between the Chicago Bears and Green Bay Packers. We got to see an offensive powerhouse QB in Aaron Rodgers, and on the defensive side, we got to watch Khalil Mack dominate the first half.
Mack was able to show why he is the highest-paid defensive player in the league all-time, signing a contract worth $141 million over six years, with $90 million guaranteed. Mack had one forced fumble where he ripped the ball out of the quarterback DeShone Kizer's hands. Later, he picked off Kizer for a touchdown.
Even when Mack wasn't ripping the ball out of opposing players' hands, he was able to make a huge impact, either forcing early throws or leading the quarterback into a sack by a teammate. Mack was all over the field in the first half, giving Bears fans hope despite the loss.
In the first half while Mack was dominating, Rodgers spent his time in the medical tent and locker room getting his left knee looked at after being fallen on early in the game. It was a moment where football fans everywhere found themselves stunned. When the second half started, Rodgers came out of the locker room and wasn't 100 percent, but he was ready to lead his team to victory, and that's just what he did.
Rodgers was able to lead his team to a field goal on his first drive and give the offense some needed momentum. On his next drive, he was able to get himself out of a corner on a third-and-long, later moving down the field for another score, where he dropped the ball in perfectly for receiver Geronimo Allison, making the score 20-10.
Again, on the next drive, Rodgers was able to lead the Packers down for a score, this time connecting with receiver Devonte Adams, cutting the lead to three. The Bears were able to put together a solid drive that ended in a field goal, but also on a decision that might have cost them the game. The Bears decided to try and convert the third down with a pass, which came up incomplete, leaving Rodgers 2:39 on the clock. If you know anything about Rodgers, that's too much time. He was able to connect with Randall Cobb, who was ran it nearly 75 yards for what would be the game-winning touchdown.
When Rodgers came into relieve Kizer in the second half, he was not at full strength, making throws on his back foot alone. With Rodgers at the helm, the Packers seem capable of doing just about anything. Look for them to be in contention for this year's Super Bowl.
Sam Darnold's Rookie Debut
The Jets faced off against the Detroit Lions on Monday night in what wasn't expected to be a must-watch game outside of rookie quarterback Sam Darnold's debut. However, the game certainly did not disappoint as the Jets dominated the Lions in every facet of the game: offense, defense, and special teams. Helping lead the Jets to victory was Darnold in his first NFL start.
Darnold came out on the opening drive's first play and threw an interception for a pick 6. Darnold was able to do something you don't often see from such young guys, and that's bounce back. Darnold started to find his groove after the interception, moving the ball down the field quite efficiently. He was able to make the quick reads, get the ball off quickly, avoiding sacks, while keeping his eyes downfield looking for an open receiver.
In his third drive, he was able to take his team down the field for a touchdown by running back Isaiah Crowell. Darnold was able to make a few plays with his feet on the drive, getting out of the pocket and extending the play, looking similar to something Rodgers, or Seattle's Russell Wilson, might do. On a third-and-2, he ran a designed quarterback sweep and scrambled for about a six-yard gain and a first down. Not only is this kid dangerous in the pocket, he can hurt you with his feet.
Later in the first half, Darnold showed off his arm, throwing it about 50 yards to receiver Robby Anderson for the touchdown. Darnold saw Anderson was in one-on-one coverage and trusted his receiver to make the play. Plays like these are something you want to see from a quarterback, willing to take shots downfield, and trusting the receiver to beat the guy in the other jersey.
In the second half, Darnold was able to complete his second and final touchdown pass, to Quincy Enunwa on a little out route for a 22-yard touchdown. Overall, Darnold look very poised for a rookie, making very few mistakes outside of his early interception. He was able to convert on third downs, make throws on the run, and, most importantly, get the win. Darnold certainly is a bright light in the Jets' future and we could possibly see him in a gold jacket if his Week 1 performance is any reflection of what he could be.
Darnold Week 1 Stats
16/21 passing
198 yards
2 touchdowns
1 interception
Quarterback rating- 116.8