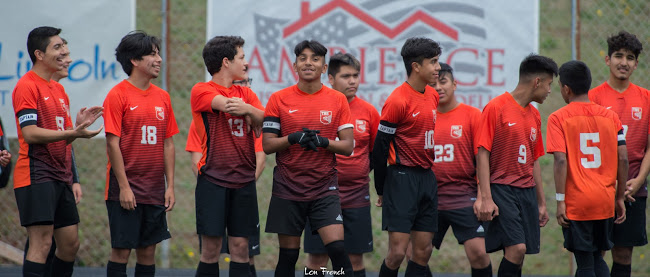 Senior Edson Fuentes scored six times to lead five players with at least two goals each Wednesday behind the shutout goalkeeping of sophomore Sam Cortes to lead the Taft boys soccer team to an 18-0 league road victory over Gervais.
"While our quality of goals are getting better, it is the fact we did not give up a goal that defines us," said coach Ryan Ulicni, whose first-place team has outscored Special District 2 opponents 54-4 in winning six of its seven games this season.
Fuentes scored six goals, juniors William Calderon and Jose Floes three each, and junior Mauricio Rivas and sophomore Sammy Vasquez two apiece in the Tigers' second blowout victory of the year following a 20-0 home defeat of Salem Academy early last month.
Alex Del Valle and Kevin Acosta also scored for Taft.
"We were able move the ball around our defense very well," Ulicni said. "The communication is getting better, and, with that, the execution will increase, as well, leading to a more complete game. We are all looking forward to the last half of the season."
The Tigers return to action at 4:15 p.m. Friday at Delphian (3-3-2, 3-2-2 SD2), which Taft defeated 3-1 at home Sept. 11 to open the season.
Class 3A/2A/1A Special District 2 Standings

GS=Goals Scored; GA=Goals Allowed