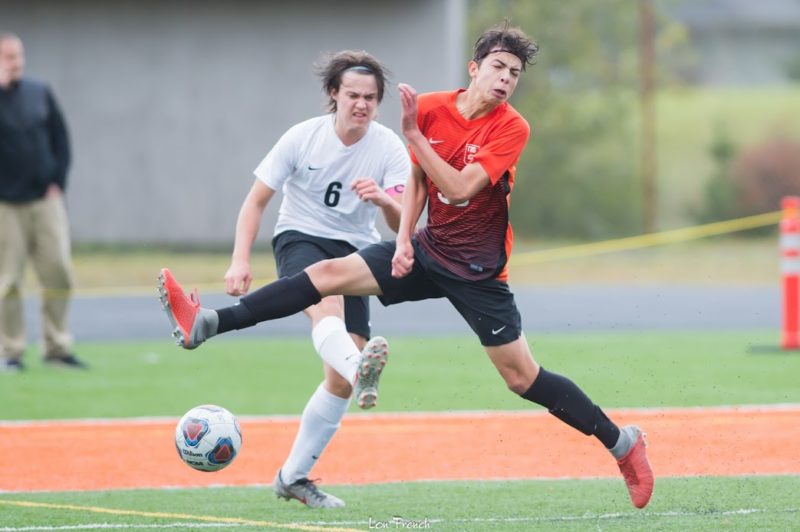 An OSAA ruling turning the team's only defeat of the season into a victory by forfeit gave the Taft High boys soccer team two victories in one day Friday after the Tigers concluded their regular season with an 8-0 home win over Gervais.
Taft's only loss of the year — 2-0 at Dayton on Sept. 25 — was classified as a victory by forfeiture due to the use of an ineligible player, giving the Tigers a 14-0 record and improving their season scoring advantage to a blistering 101-8 with the Special District 2 playoffs looming.
Dayton, which self-reported the violation, was ordered Friday to forfeit its first eight games of the season by the Oregon School Activities Association, the governing body of Oregon sports.
The OSAA's Executive Board voted 8-0 for the forfeitures even after the league approved the school's transfer hardship appeal. The defeats dropped the Pirates' season record to 3-12 and their league mark to 3-11.
"Dayton had tremendous turnover last summer, a new superintendent and a new principal who had to hire 18 teachers, two counselors and a VP/AD," Dayton Vice Principal/Athletic Director Wade Witherspoon said. "I started late August after soccer was well under way. None of us caught the fact that a migrant boy who was living with his stepsister had moved from Salem to Dayton and was playing on the soccer team this year."
Meanwhile, Taft senior Edson Fuentes scored three goals, Sammy Vasquez two and Kaden Wright, Mauricio Rivas and Kevin Acosta one each Friday evening in the Tigers' shutout win that concluded the regular season at Voris Field.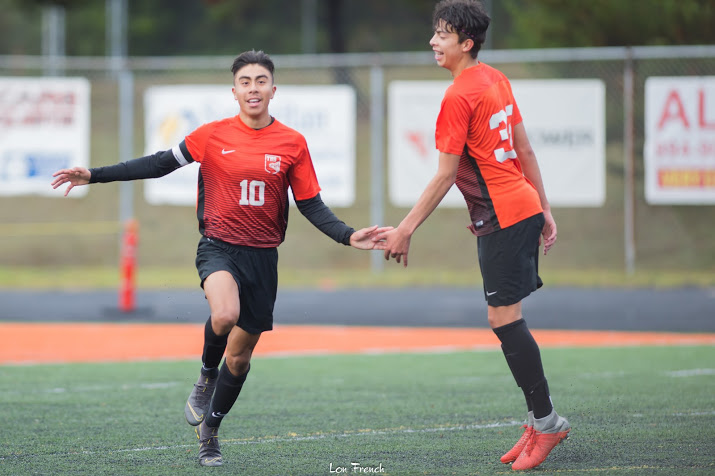 "With them [Gervais] still being a young team, we were able to use the time to really focus on keeping our game intact," Taft coach Ryan Ulicni said. "We were able to get some of our younger players some game time, which will help keep our roster deep going into playoffs.
"Overall, I could not be more proud of how this team has worked hard to be leaders in the league and to overcome any adversaries."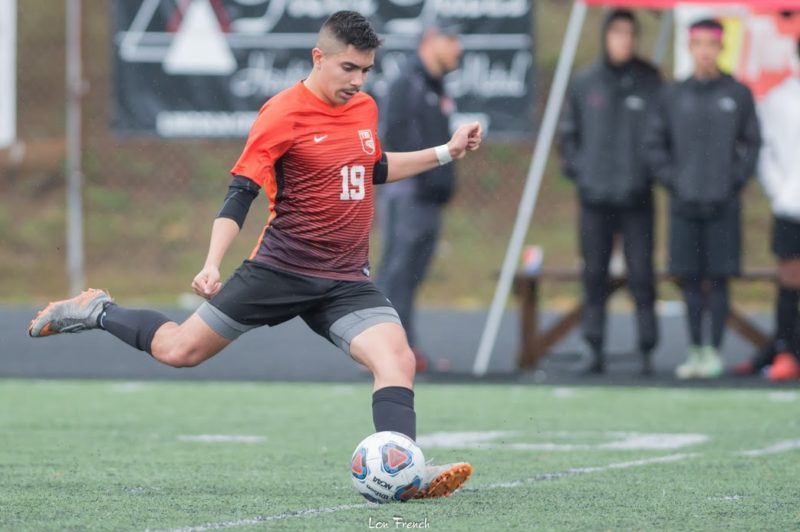 Class 3A/2A/1A Special District 2 Standings
GS=Goals Scored; GA=Goals Allowed
Schedule
Wednesday, Sept. 11 vs. Delphian, W 3-1
Thursday, Sept. 12 vs. *Salem Academy, W 20-0
Wednesday, Sept. 18 @ Blanchet Catholic, W 4-0
Thursday, Sept. 20 vs. *Yamhill-Carlton, W 4-0
Wednesday, Sept. 25 @ *Dayton, W by forfeit
Friday, Sept. 27 vs. *Western Christian/Perrydale, W 5-1
Wednesday, Oct. 2 @ *Gervais, W 18-0
Friday, Oct. 4 @ *Delphian, W 3-1
Tuesday, Oct. 8 @ *Salem Academy, W 13-0
Thursday, Oct. 10 vs. *Blanchet Catholic, W 9-0
Monday, Oct. 14 @ *Yamhill-Carlton, W 4-0
Friday, Oct. 18 vs. *Dayton, W 7-4
Wednesday, Oct. 23 @ *Western Christian/Perrydale, W 2-1
Friday, Oct. 25 vs. *Gervais, W 8-0