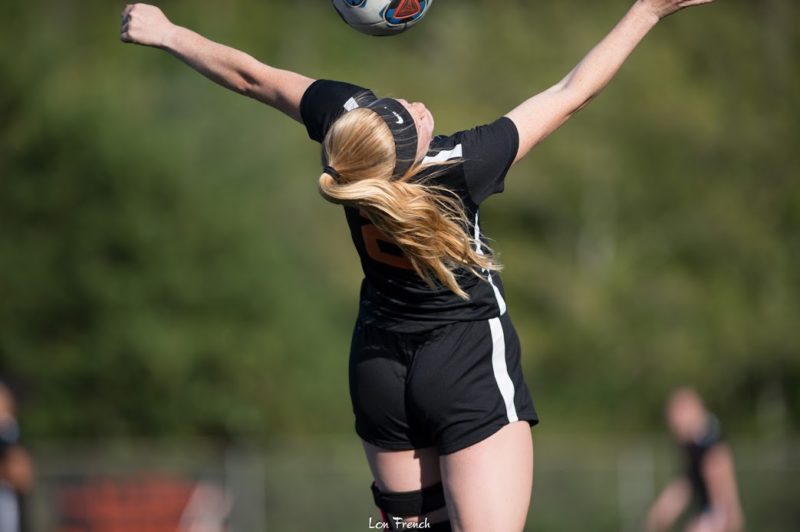 You know you're in trouble when you lose your starting goalkeeper to an injury just prior to a key league home match, but during warm-ups for the game?
"Five minutes before the match was to begin, our starting goalie goes down with a shoulder injury and possible concussion," Taft girls soccer coach Joey Arce-Torres said of the loss of sophomore goalie Nicole Reyes.
With its starting returning goalie yet to complete nine required practices since an Aug. 19 starting date, center defensive back Delayna O'daniels stepped into the role of keeper Thursday as Class 3A Taft fell 5-1 to Yamhill-Carlton in Special District 2 play.
"Nicole may be cleared by her physician to play Monday and our backup, Tristan Bradlely, still has two more practices to attend before she can suit up," Arce-Torres said.
Trailing just 1-0 at halftime – "To say I was excited by that score is an understatement," Arce-Torres said — Yamhill-Carlton, also nicknamed the Tigers, scored four times in the second half to ease to victory.
"Yamhill put up 10 on their last opponent, so to be down by only one after 40 minutes was a huge victory," Arce-Torres said. "We had made some personnel adjustments on defense and it appeared to be working."
Arce-Torres said the Tigers missed a couple of scoring opportunities in the game's first 10 minutes, "which could have changed the entire match."
"In the second half, our new goalie struggled to make some saves and allowed a couple more goals that shattered our fragile confidence," he said.
Junior Veronica Jin scored her second goal in as many matches for the Tigers on an assist from senior striker Sammy Halferty to avoid their first shutout of the season.
Taft will return to action at 7 p.m. Monday for a league game at Dayton. The Tigers will also play their first junior varsity match in school history next week at Amity.
Class 3A/2A/1A Special District 2 Standings
GS-Goals Scored; GA-Goals Allowed