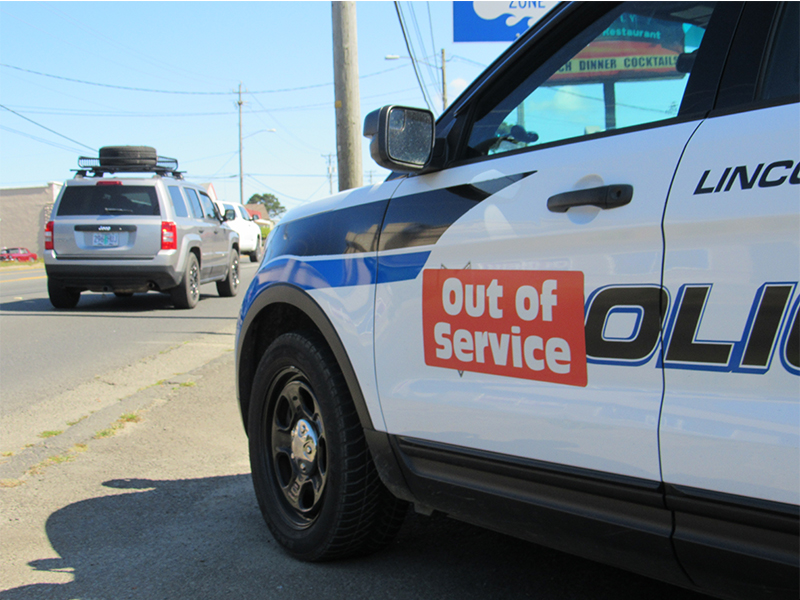 Twelve Lincoln City Police Ford Explorer Interceptors are being fixed due to a recall issued by Ford, and two 2019 Explorers join the fleet with a fresh look.
The recall for LCPD's Ford Explorers stems from a problem with the Powertrain Control Module (PCM), which the dealer will reprogram and fix for free.
"Fleet Maintenance stays on top of all recalls and makes sure the cars get taken in right away," LCPD Sgt. Jeffery Winn said. "Emergency service vehicles have to keep running."
A vehicle maintenance worker said Wednesday he was driving the cars to the dealership where they would reprogram the PCM. Lincoln City Public Works Vehicle Maintenance maintains all city vehicles, including the Police Interceptors.
Whenever non-police personnel are in a police vehicle, such as maintenance workers, a sign must be affixed stating: "out of service" to let the public know this particular vehicle can't stop to provide law enforcement-type help.
The Dearborn, Michigan-based automaker is not aware of any injuries or incidents related to the potential defect.
Two new 2019 Ford Explorer Police Interceptors joined the LCPD fleet this month after receiving IT upgrades, light bars, sirens and other equipment. The new Police Interceptors feature an updated graphics package with the city's new text logo and a "ghosted" in American flag.
"The graphics package was considerably less than our old ones," Winn said. "I'm driving one right now."